Cillian Murphy has told RTÉ Entertainment how he hopes viewers don't become paranoid about relationships after watching Mark O'Rowe's new relationship drama, The Delinquent Season.
The 41-year-old Cork man said O'Rowe's directorial debut, which focuses on two 40-something Dublin couples and their marital woes, can be looked at from several viewpoints.
Speaking at the movie's premiere on Wednesday night, Murphy said: "I hope we don't induce paranoia."
"I think films like this should ask some questions but I don't think it's our duty to give answers."
"I mean, it's a film about family and relationships and choice. Most of us have, or will, experience those things in our lives. I'm interested in those kind of stories," he added.
O'Rowe admits he didn't have any idea he would end up casting Murphy and his co-stars Andrew Scott, Eva Birthistle and Catherine Walker as the four main characters in his first big screen outing.
"There's several ways you could tell this story. You could tell it in a very realistic way, with very ordinary people, or as a social realist kind of drama.
"I was kind of toying with that for a while. I couldn't quite make up my mind about who the characters were and what their world was. It was either this very realistic world or this slightly more theatrical or cinematic world.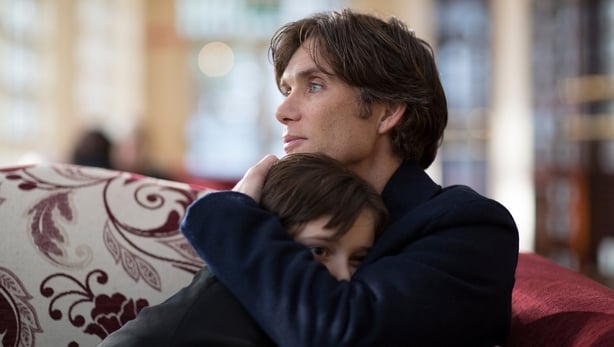 "It was when Cillian came on board I thought if he is in this, then everyone else has to be on a par with him in terms of beauty or looks, because if they're not, people will read stuff into it that I really don't want people reading in to.
"You need four characters who you feel are very much each other's equal so that the reasons for the betrayal and the infidelity becomes something that we need to dig a bit deeper into to understand," he added.
The Delinquent Season is released in cinemas on April 27. Read our four star review here