Madonna has lost a legal battle to stop the auction of a series of personal items including a break-up letter from the late rapper Tupac Shakur.
The singer filed an emergency court order in July 2017 to stop the auction of 22 items which came from the collection of her her former personal assistant Darlene Lutz. At the time, bidding on the letter from Tupac had reached $100,000.
On Monday (April 23), the New York judge presiding over the case ruled in favour of the auctioneers, saying the statute of limitations to recover her items had passed.
The auction, which also includes other intimate items including a hairbrush with strands of Madonna's hair, will now go ahead in July.
In 2015, Madonna revealed that she and Tupac secretly dated but it is not known how long their relationship lasted.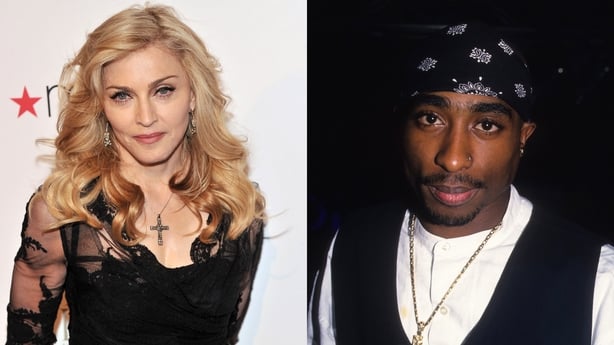 In the emotional break-up letter dated January 15, 1995, Tupac said that dating a black man could only help her career, while being with a white woman could harm his.
"For you to be seen with a black man wouldn't in any way jeopardize your career, if anything it would make you seem that much more open and exciting," Tupac, then 23, wrote.
"But for me at least in my previous perception I felt due to my 'image' that I would be letting down half of the people who made me what I thought I was.
"Like you said, I haven't been the kind of friend I know I am capable of being."
"I never meant to hurt you," he added.
Madonna had claimed in her lawsuit that she did not know Lutz was in possession of the personal letter until she heard about the auction last year.
In the petition to stop the sale of her personal items, Madonna said: "The fact that I have attained celebrity status as a result of success in my career does not obviate my right to maintain my privacy, including with regard to highly personal items."
Tupac was killed in a drive-by shooting in September 1996 in Las Vegas aged 25.