On Sunday with Miriam, Miriam O'Callaghan talked to lead singer of The Rolling Stones, Mick Jagger in anticipation of their Croke Park concert on May 17th.
Miriam O'Callaghan
First this morning to Mick Jagger. He needs no introduction, but the lead singer of the Rolling Stones has a long relationship with Ireland, first coming here in 1965 to perform. There have been other concerts, such as Slane in 1982 and 2007. Nights that live on in the memories of those that were there. Then there's this year at Croke Park. I spoke to him earlier on a phone line from London.
Hello, Mick Jagger?
Mick Jagger
Miriam, how are you?
Miriam
Thanks for joining us.
MJ
Pleasure.
Miriam
Everyone is very excited here. May 17 you're coming to Croke Park. You're actually kicking off your No Filter European tour here in Dublin, aren't you?
Yes, starting in the west and going to the east. No, it should be fun. It should be really fun. We haven't played in Ireland for ages, so really looking forward to coming.
Miriam
Actually you played Ireland I think first in about 1965?
MJ
You tell me, Miriam.
Miriam
Yeah, it was.
MJ
Yes, we played in Dublin and we played in Belfast too, I think, on that little jaunt. We played at the Adelphi Theater I think, and two shows. It was good. I mean there was a great crowd, I think that's quite crackers and mad but don't really remember very much about it.
Miriam
You had a huge show in Slane actually in 1982, that was really-
Yeah, well that was much later. What date are you saying that is?
Miriam
'82 actually.
MJ
Yes, yeah, that was the first time we played Slane, and then we played it again, I think in-
Miriam
In 2007.
MJ
Yeah, that's right.
Miriam
They probably all blend a bit into one. You have been playing gigs-
MJ
Kind of do, but I remember the Slane shows really well, because it was such a beautiful setting and so such a great night. The last one I remember and such a beautiful evening. It rained and then it became really beautiful later on. Then I remember The Chieftains were playing there on one of those Slane shows. That was a very good night in Slane.
We need your consent to load this rte-player contentWe use rte-player to manage extra content that can set cookies on your device and collect data about your activity. Please review their details and accept them to load the content.Manage Preferences

Miriam
Actually, you have sung the Long Black Veil with the Chieftains on the album of the same name.
MJ
Yes, I did. Yeah, I did do that. I do it sometimes at parties on the piano.
Miriam
It's a beautiful song and it's a beautiful version you do on that album.
MJ
Thank you, that's very kind of you. (singing).

I remember that album very well. That was a really good album they did. That particular one I loved.

Miriam
Did they just ask you to do it?
MJ
Yeah, I knew them. I knew them from ... I met Paddy Moloney in Garech Browne's house, I think. I saw him around Dublin subsequently, and they just asked me to do it.
Miriam
Actually, it's funny you mention him Mick, because not that long ago I went to Garech's beautiful house in Luggala and interviewed him with Paddy Moloney, who is always in the house there. But of course Garech left this world not so long ago. You had great times in Luggala with Garech, didn't you?
MJ
I had some really great times with him and then I always loved going to that house. I know it's for sale now, which is everything is going to change, but everything does. But I had some great times with him and the Chieftains and walking the valley and everything. At the Slane show, the last Slane show we did, I met Garech by chance in a bar and I said, "Are you coming to Slane?" He said ... He didn't know anything about it, so I said, "Okay, well ..." I got him all the passes and all the VIP entrance things. He drove there himself and then just before I was going on stage I got ... I mean it was really just before. I got a message saying, "Do you know a Garech Browne? He's been stopped at a police roadblock." I said, "Yes." He just about made the show in time.
Miriam
That's such a lovely story actually.
MJ
Yeah.
Miriam
Also of course, Paddy Moloney who we mentioned, he played piped and whistle on a song Party Doll, on the solo album Primitive Cool.
MJ
Yes, yeah, he did, yes. I used to hang around with him a lot, so it was great to have him on doing some of these things. They used to pop in and out of the studio and so on. Yeah. It was a really nice time, very nice time.
Miriam
I know you're asked this question 300 million times a day, but you're gigging now for maybe five decades, do you enjoy it as much? Do you enjoy it more? Do you enjoy it less?
MJ
It's been difficult to make those kind of comparisons. I still really enjoy it, you know. Then I get a great night, get up there and have a great night and the audience is really giving you a lot of buzz. I think it's just as enjoyable as playing ... Obviously it was brand new when we played the Adelphi in, whenever you say it was, 1965 or something. We played like six numbers and then went off. It wasn't that difficult really. Now it's a bit more longer and a bit more taxing slightly. As you get older, it doesn't get any easier playing two hours plus or whatever. But it's still really, and I don't think we'd do it if it wasn't. I mean it's really enjoyable. The last tour we did, the last European tours we did were really a lot of fun. We just keep going doing it.
Miriam
A bit like U2, who I know you're friendly with as well, you've kept together still as a band. How do you succeed in doing that after all this time?
MJ
Well, it's not always easy being in a band but you sort of rub along and make the most of it. There's pluses and minuses, you know. In the end when you go on stage and you're doing the music together, I think it all gels and then everyone is really happy in being there and it all works perfectly. It's better than anything else.
Miriam
But when you perform, I suppose one of your biggest songs for most people would still be Satisfaction, obviously you wrote that with Keith. When you play that now and sing it, do you sing it differently as an older guy than you would have as the younger Mick Jagger?
MJ
Yeah, I'm sure i do you know. I mean I don't really thing about it too much. I usually do it as the end of show, and it's a part of audience participation. You know what I mean? It's not ... Obviously you don't think about it in the same way as you did in 1965. In front of a big audience, it's a slightly different thing. That applies to a lot of the songs. You still have to put ... The hard thing is, if you're doing songs you do a lot you got to remember and you got to put emotion behind them. You can't just do them by rote. You got to really get into them, but you do. You sing them to people. You can see the people you're singing them to, so you get the exchange of emotions. That's what it's about.
Miriam
When you wrote that song, did you both realize how successful it would be? I'm always interested when I interview people who have huge hits that remain huge hits. When you wrote it, did you know it would be that big?
MJ
No, not when you wrote it. I mean when we did it, when we recorded it in the studio I thought it was really hot, but then you didn't really know. You can't really know. I mean you've got something really good but you can be sometimes right and wrong about that. It was very quickly a very big hit, so you know a couple of weeks down the road, but when you wrote it, no I don't think you really realize when you write something. You think, "Oh, that's hot." But you always like what you write, because that's the nature of the human mind. You got to love what you create, even if it's like ... You always love what you just done, and then you go back and you go, "Oh, that's really not quite as good as I thought, but you know I've got something good." You always like what you just write, so you never think, "Oh, this is just going to be ..." I think it's a bit ... You can't predict it.
Miriam
Do you not look back though very kindly now on songs maybe you wrote in the '60s and thought, "You know they weren't bad. They weren't half bad at all what we wrote."?
MJ
No, I think lots of them were really good and some of them were rubbish, but I mean mostly they were really good. In that you were working a lot then, so it was all done in double-quick time as well. You didn't have a lot of reflection time to think about it, so you just dashed them off and hoped for the best. Considering all those pressures that you had of being on the road touring and doing a lot of other stuff, then I think a lot of those songs are great.
Miriam
Is it impossible? It's like saying a favorite child, do you have a favorite song if you were forced to say at pain of death-
MJ
No, I don't have a favorite. No, I really don't.
Miriam
Fair enough.
MJ
I don't. I mean I like a lot of them, but I don't have a favorite.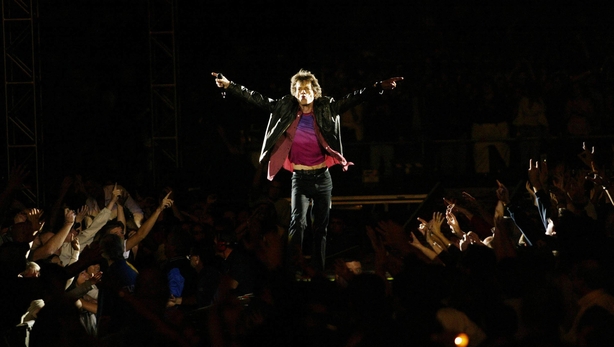 Miriam
Do you feel as creative today as you were a few decades ago?
MJ
I don't think you do things as quickly as you do when you ... When you're like 21, you do things much more quickly than when you're like whatever age I am. I wouldn't want to think about it really. But I still do things. I mean I still ... Yesterday I was doing ... I'm doing some writing right now, so it's kind of an apposite question. I can write things really quickly now. In a way I'm still happy. That makes me really happy that I can just sit down with a guitar and just write something that just comes out. You know in half an hour it's done, more or less. I still do it the same way as I did before. I'm kind of pleased about that. I don't really ... I don't have any problems. I mean a lot of people my age don't really write at all, or they have really problems and they take a lot of time, but I don't really have that.
Miriam
In the early days, of course, do you ever think back on them when you played in a basement club opposite Ealing Broadway tube station, or even are first appearance in the Marquee in July '62, did you think back then, "Oh, I think we're going to make it."? Or were you just like most young people, kind of insecure?
MJ
I was torn, because when we got the good audience, when we played in a full up club in the Marquee the audience went crazy. They always loved it, so you always knew. We just needed to get a bit more exposure. Every time we got to do a club that was full up, people would really go for it. Then we knew we had something pretty early on, so yeah, we were pretty confident.
Miriam
You could have been a teacher of course, because your dad and your grandad were teachers.
MJ
I don't think I'd have been a really good teacher. Following in my father's footsteps. I didn't really want to be a teacher. My grandfather was a teacher as well, and I didn't really want to be a teacher. I don't have the patience for it.
Miriam
But you did go to the LSE for a while, didn't you?
MJ
Yeah, but that doesn't make you a teacher. I didn't learn very much at LSE, to be honest. No, I've just been going through, with my son going to university and everything, so reliving my ... How his process was compared to mine in choosing colleges and everything, it's a lot more informed than mine.
Miriam
When did you know you could sing? Was it in Dartford Grammar?
MJ
When I was about 12 or 13 I started singing and people seemed to like it, so.
Miriam
I was talking to Bob Geldof actually about a week ago. Like you, he's kind of done a lot of many other things with his life, but he still regards his main job as the lead singer and frontman with the Rats, but for you, would you consider that's your main job? What you do, what your proud of most?
MJ
Yeah, that's my main job. My main job is to be the cheerleader for this band and sing, you know, and get out there and entertain. That's my main job. My other job is to write songs really, and then I've got lots of other things that I have to do. They're the most things that I like doing, is being out there and gently cavorting. I also said it before, I love writing.
Miriam
Do you have any rituals or routines? Before you play Croke Park here on May 17, for instance your voice which is still really good, do you do things to make sure that's strong?
MJ
Yeah, 'cause everyone has a routine. Yeah, I have lots of routines.
Miriam
What's yours?
MJ
For the show, you know, and the whole day of the show is a routine really. I don't mean that in a bad way, it's like a programmed thing. There's certain things that you have to do. You have to have food at some early time and go and check the stage and make sure it's ... Even though you rely on your crew, you want to see it all and check it not like ... Bits of it aren't falling down, stuff like that, you're going to be safe on it. Then you do your physical warmup routine, a vocal warmup routine, and then you choose your outfits and stuff like that. It all goes according to plan that you feel comfortable to. I don't have any superstitions or anything like that.
Miriam
Do you do anything to mind your voice?
Yeah, I mean I warm up the voice for 45 minutes before the show, so hopefully it will make it through.
Miriam
You've got a ... When I was saying I was interviewing, I mean you still have loads of fans, but at your concerts who are your fans mainly when you look out at them?
MJ
I don't know. I mean I see some people, I see that follow us around everywhere and they have flags and stuff, so I know them, but there's a very mixed bunch. It's a very mixed group of ages and types. There's all [inaudible 00:16:17] types, you know. It depends where you go, obviously. Different kinds of age groups depending where we go. It's very, very mixed and very broad I think.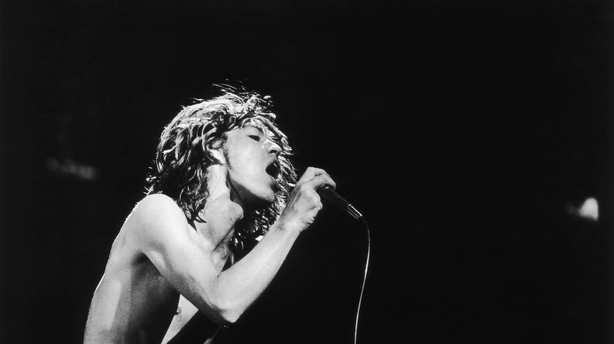 Miriam
Why do you think the band has stayed enduringly popular?
MJ
I'm probably, Miriam, the last person that really knows the answer of that question. I mean it is a bit mind-boggling if you think about it. It's not something to be taken for granted I think. Why would you still after all this time when there's so many musicians out there, and there's so many great ones, and there's so many people with great songs, why would you still be in any way in demand? It's really a mystery but I'm very thankful for it. However the mystery unfolds, I'm very thankful that people still come along. It's brilliant for me.
Miriam
Do you think you've been lucky in your life?
MJ
Yeah, very lucky, super lucky. I'm very blessed by it. I'm very pleased. I'm looking forward very much to coming to Croke Park, the first gig and doing a really good one.
Miriam
Everyone here is looking forward to you coming too. One last question, do you think your 20 year old self, what do you think he would think of Mick today?
MJ
He'd say, "I can't believe you're doing this, but good luck on you."
Miriam
For people going to your concert, what can they expect in the Croke Park gig?
MJ
I think they know what to expect. Well I hope it's a really great show, and a really up show. I think they really get enthusiastic and I'm sure the Irish crowd will give us ... Wish us the best of luck and be a really roaring crowd for us, and we'll try and give it back to you.
Miriam
Okay, well look Mick Jagger, thank you very much for speaking to me today.
MJ
Thanks Miriam.
Miriam
We look forward to seeing you on the 17th of May in Croke Park.
MJ
Thank you Miriam.
Miriam
Take care.
Listen to the interview on Sunday with Miriam here.