Meath man Killian Donnelly "absolutely can't wait" to play Jean Valjean in Les Misérables at the Bord Gáis Energy Theatre and is already emotional thinking about singing Bring Him Home onstage in Ireland.
Speaking exclusively to RTÉ Entertainment, the West End, Broadway and film star, who is currently playing Jean Valjean at the Queen's Theatre in London, admitted that he knows he has "big shoes to fill" when the show arrives in Dublin this December.
"I absolutely can't wait. The last Irish person to play Valjean in Dublin was the legend that is Colm Wilkinson and he originated the role, so I have big shoes to fill."
Thirty-three-year-old Donnelly credits Les Mis with the success he has achieved in his career so far, which includes playing various roles as part of the show's cast for the past ten years. He began as a swing (who covers for the ensemble) and quickly moved on to become the understudy for Valjean at just 24 years of age.
"I couldn't even grow a beard," he laughs. "It was like bum fluff. They had to make me a fake beard.
"When I got offered the role this time, I was in New York. They auditioned me over there because I was doing Kinky Boots, which I had to be clean shaven for.
"After three auditions, I got the call to say they wanted to offer me the part. To say I was excited was an understatement. But they quickly brought me back down to earth asking if I could grow a beard.
"Luckily puberty has kicked in over the last ten years and I can!"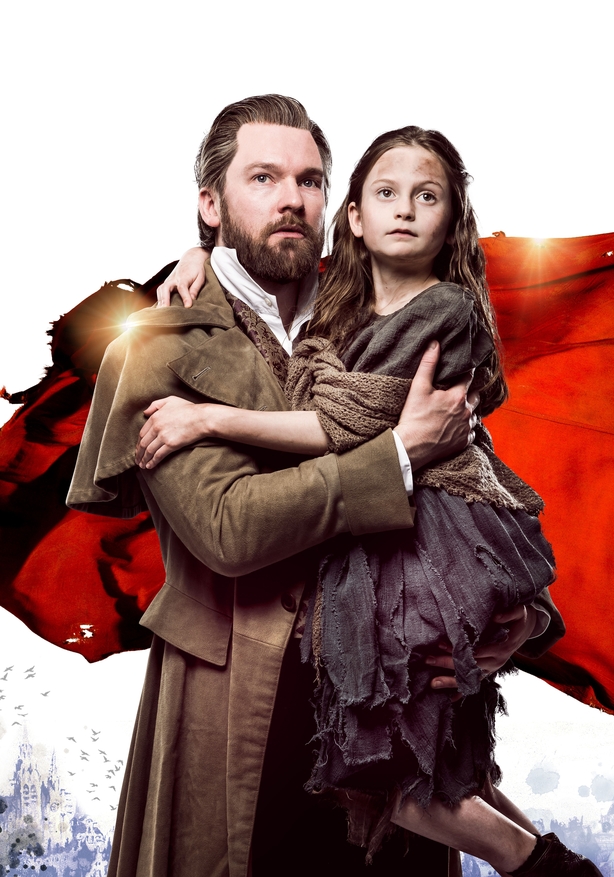 Spring has barely sprung in and already excitement is building for the much-loved show's arrival in Dublin this December. Dates are selling out fast, with fans snapping up tickets for several dates at a time. Donnelly reckons it's because the story and the music of Les Mis allow people to get their emotions out.
"I think a lot of people see Les Misérables as a filter. No matter what is going on in their lives, whether it is happy or sad, they can filter their emotions out through Les Mis.
"I have people come up to me this year and they have lost someone very close to them and they needed the show to get the emotions out and have a big old cry."
It's no surprise that Donnelly's favourite moment of the show is when he sings Bring Him Home. "I know a lot of people pay the money of the ticket to hear that song.
"And it's easy to see why. When you have been through an hour-and-a-half of the story and then that song comes on it is such a special moment.
"I get a lot of hugs at the stage door just for singing that song. I know there will never be a performance where I am bored of singing that song.
"These are the moments that I love. To be singing that in Dublin, I just cannot wait for it. I get little nerves, but I think I am going to be so nervous singing that song in Dublin. At Christmas."
Les Misérables is at the Bord Gáis Energy Theatre from Dec 5, 2018 - Jan 12, 2019. Tickets are available from bordgaisenergytheatre.ie and ticketmaster.ie