Inception and Juno star Ellen Page has told RTÉ Entertainment that she will be returning to Ireland because she "absolutely loved" making the new horror film The Cured in Dublin.
The Cured, which is in cinemas now, sees Page star opposite Tom Vaughan-Lawlor and Sam Keeley in writer-director David Freyne's feature debut.
The film tells the story of three people trying to pick up the pieces of their lives in Dublin after a zombie virus has ravaged the Irish population.
"I just really loved David's script," said Page. "I thought it was just a cool, new, unique take on the genre. I also found the story so compelling and moving. I love David's short films so much; I just felt lucky to be in his first feature."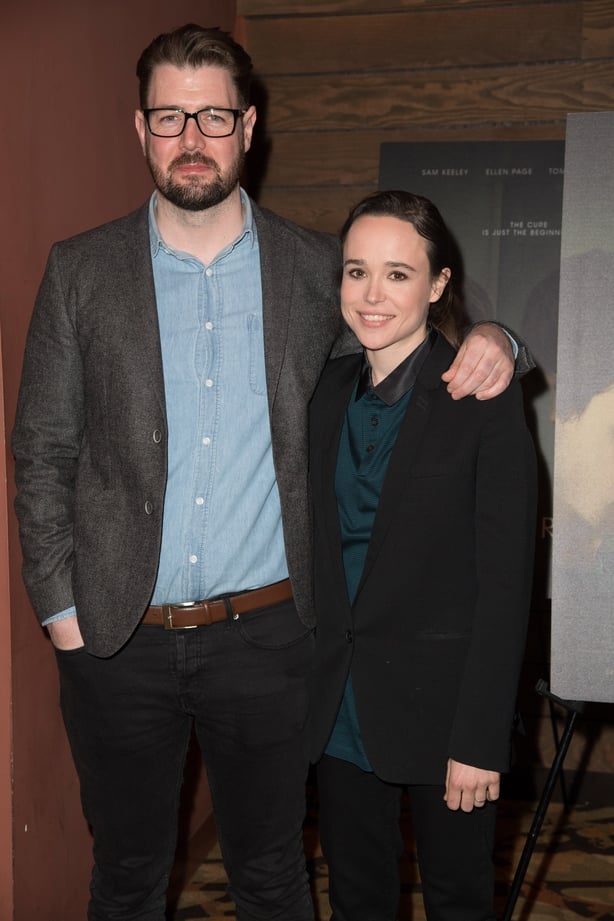 "I like doing things where I'm running away from zombies and axes all that stuff," laughed the Canadian star. "I just become like a little kid. This felt so great to have the opportunity to do all that and also have this really compelling, moving storyline that allowed for a whole different kind of acting."
Page said that the two months she spent in Dublin making The Cured had been among the best of her career.
"It was the loveliest set vibe," she recounted. "The crew was amazing. A movie like that, on the budget it was made for, a lot of those big scenes just blew me away how well it all went.
"The amount of background, the amount of make-up, stunts, big scenes on the budget David had and the time allotted to do it... It was really amazing how well he pulled it off. It was always just the loveliest energy on set and amazing, amazing crew. Everyone was so awesome and welcoming."
Page added that a big part of the attraction of making The Cured was the chance to visit Ireland.
"That was a huge, huge bonus," she said. "I always wanted to go and I absolutely loved it.
"I spent a lot, a lot, a lot of my time off just walking around Dublin because I loved it so much. I will definitely be back."