The singer Big Tom McBride, one of the icons of Irish country music, who died today aged 81, will be laid to rest in his home county of Monaghan this Friday.
His funeral mass will be celebrated at 11am in Saint Patrick's Church, Oram, and he will be buried in the adjoining cemetery following the service.
There will be an opportunity for fans and friends to pay their respects between 12pm and 8pm tomorrow in Oram Community Centre in Castleblayney, where his remains will be lying in repose.
Mourners have been asked to respect that Big Tom's house is strictly private.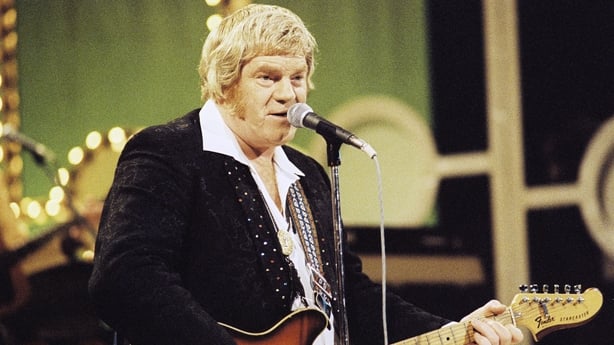 In a statement issued this morning, his family said: ''It is with great sadness that we announce the passing of our dear father Big Tom McBride (RIP) this morning.
"Dad passed away peacefully in the company of his family. He will be sadly missed by all who knew him.
"May he rest in peace.''
Tom McBride's wife Rose passed away in January. They had been married for more than 50 years.
The couple are survived by their four children, Thomas, Dermot, Aisling and Siobhán.
Born near Castleblayney, Co Monaghan, Tom McBride was one of four siblings.
He left school in his teens to help out on the family farm and later worked in Scotland and England where he started playing music.
He later returned to Ireland and continued to play with the band that was to become The Mainliners.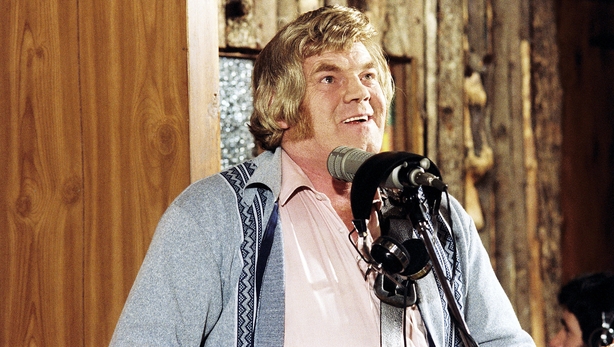 The band appeared on RTÉ's The Showband Show in 1966 with Gentle Mother and the song became a huge hit, establishing Big Tom and the Mainliners at the forefront of the Irish country scene.
They were huge stars in the 60s and 70s, packing out ballrooms around the country and Big Tom became known as "The King" of Irish country music.
In the late 1970s Big Tom left the band to form The Travellers, but he continued to be one of country music's most popular entertainers. His hits included Four Country Roads and Back to Castleblayney.
In 1980, he was presented with a Gold Award for sales of more than one million records. He later reunited with The Mainliners in 1989 and continued to perform live, appearing on the first Late Late Show Country Music Special, among other shows.
The Monaghan man was the first inductee into the Irish Country Music Awards Hall of Fame on RTÉ One in June 2016.
The Carrickmacross-Castleblayney Municipal District had commissioned a statue in Big Tom's honour, which members had hoped would have been completed and erected before his death.
President Michael D Higgins described Big Tom as "one of the most charismatic and influential artists in Irish country music".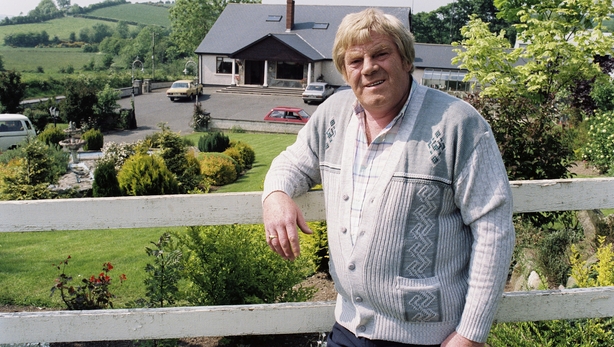 In a statement, President Higgins said that Big Tom will leave a lasting legacy and passed on his deepest sympathies to his family, friends and fans.
The Late Late Show Country Music Special airs on RTÉ One this Friday at 9:35pm, with host Ryan Tubridy promising that the show will remember "the legacy of Big Tom".
"We will pay great tribute to Big Tom on our Late Late Country Special," Tubridy said on his RTÉ Radio 1 show on Tuesday morning. "Little did we know - sadly - but that's what's going to happen."
We were very sad to hear this morning of the passing of Ireland's King of Country, Big Tom. Our condolences to his family, friends and fans. He was a huge part of our Country Specials and we will be paying special tribute to him on this Friday's show. pic.twitter.com/HaTGCM3XoT

— The Late Late Show (@RTELateLateShow) April 17, 2018
In Pictures: Big Tom McBride 1936 - 2018.
Big Tom looks back on his career in an RTÉ Guide interview in 2004.