Zayn Malik has revealed that he thought he would be in love with his ex-girlfriend Gigi Hadid "for the rest of my life".
The Pillowtalk singer and Victoria's Secret model parted ways earlier this year after over two years of dating, and now Malik has said that he wrote his new single Let Me while he was still in love with Hadid and planning on spending the rest of their lives together.
In an interview with On Air with Ryan Seacrest, he said he had written the song "seven or eight months ago" while he was still with Hadid, explaining: ''I was in love - and I think that's pretty evident.
"I was aspiring to be in love with someone for the rest of my life and the rest of theirs, as we all do. Things change and we move forward in life. Times change, but that's what I was thinking when I wrote it.''
The 25-year-old former One Direction star added that he doesn't regret their relationship, continuing: ''We go through experiences so we have memories and stories and things to write down and contemplate and think about.
"You get to really put your experience into something. It should be remembered forever.''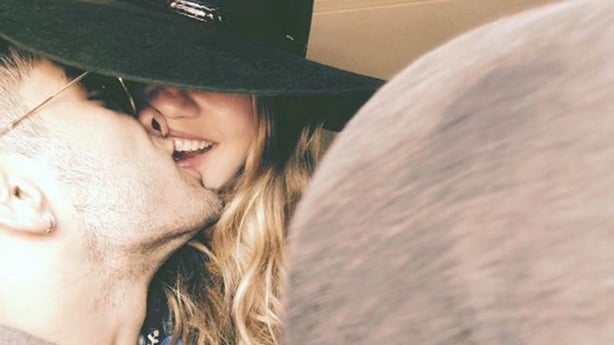 The cinematic new video for Let Me sees Malik taking on a shady criminal underworld mission and features a Gigi Hadid-lookalike.
The single is taken from his upcoming second album following his 2016 debut Mind of Mine.
We need your consent to load this YouTube contentWe use YouTube to manage extra content that can set cookies on your device and collect data about your activity. Please review their details and accept them to load the content.Manage Preferences
Malik and Hadid announced their split in March in separate social media statements.
"Gigi and I had an incredibly meaningful, loving and fun relationship and I have a huge amount of respect and adoration for Gigi as a woman and friend," Malik wrote. "She has such an incredible soul."
In her statement, Hadid posted: "I'm forever grateful for the love, time, and life lessons that Z and I shared. I want nothing but the best for him and will continue to support him as a friend that I have immense respect and love for. As for the future, whatever's meant to be will be."
Hadid starred alongside Malik in the video for his first solo single, Pillowtalk, in January 2016.
We need your consent to load this YouTube contentWe use YouTube to manage extra content that can set cookies on your device and collect data about your activity. Please review their details and accept them to load the content.Manage Preferences