There's a First Dates Ireland special, the last episode of Come Home and Seven Year Switch, while Class of Mum and Dad sees parents back in school with their kids.
Pick of the day
First Dates Ireland, 9.30pm, RTÉ 2
In a special bonus episode, there's a return to some of the most memorable match-ups of series two: a cornucopia of killer lines and cringe-worthy clangers, loved-up lotharios, romantic rendez-vous, awkward assignations and beautiful dreamers.
They're all here: from the mega-confident Dubliner who'd never known rejection to the psychology student whose party trick was the last straw.
New or Returning Shows
Class of Mum and Dad, 8.00pm, Channel 4
Primary school education has changed dramatically in recent years, and in this brand new series a class of parents are going to experience what it's like for their kids as they go back to school.
For half a term, these parents will study the year six curriculum alongside their own children.
They will have the same regime, school uniform, homework, school dinners, participate in PE, art, music and dance lessons as well as face the same discipline if they misbehave.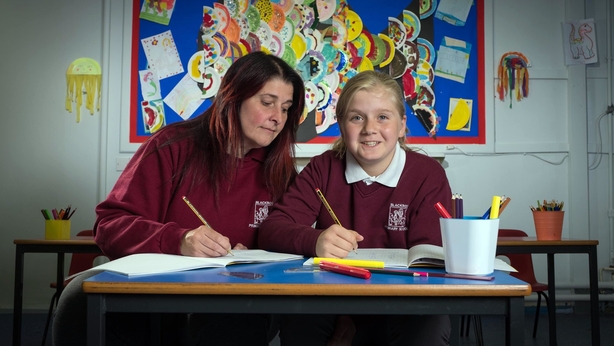 Ending Tonight
Great Indian Railway Journeys, 8.00pm, BBC Two
In Lucknow, Michael Portillo tastes the famous local kebabs before seeking the truth about 1857 Siege of Lucknow, a key moment in the rebellion which precipitated the end of the East India Company's grip on India and the start of direct British rule.
After a classical kathak dance class, he boards the sleeper train towards Ghazipur, on the banks of the Ganges. Taking to the sacred waters by boat, he hears the story of The East India Company's opium monopoly.
Seven Year Switch, 9.00pm, Channel 4
In the final programme, all four couples return home, where they must try to put everything they've learned from the switch experiment into practice in their day-to-day lives.
Each couple will then meet therapist Lee and relationship coach Vena to answer one, final, life-changing question: do they want to stay together or part ways for good?
We need your consent to load this YouTube contentWe use YouTube to manage extra content that can set cookies on your device and collect data about your activity. Please review their details and accept them to load the content.Manage Preferences
New to Download
Greg Davies: You Magnificent Beast, Netflix
British comedian Greg Davies revisits terrifying dates, manscaping disasters, his father's pranks and more in what promises to be a savagely funny stand-up special.
Don't Miss
Come Home, 10.15pm RTÉ One & 9.00pm BBC One
It's the third and final episode of this gripping drama based in Belfast and featuring Christopher Ecclestone and Paula Malcolmson as Greg and Marie, a couple whose marriage is falling apart after 19 years.
When Marie tells Greg she wants the children back, the two are forced to go head-to-head in the family law court. An epic and divisive custody battle exposes old wounds and digs into the truth of their marriage.
We need your consent to load this YouTube contentWe use YouTube to manage extra content that can set cookies on your device and collect data about your activity. Please review their details and accept them to load the content.Manage Preferences