Coronation Street star Alison King has said her character Carla fears that new love interest Ali is "a loose cannon" and will destroy her friendship with Michelle.
Warning: spoiler alert!
The latest twist in Carla's dramatic love life has seen her spend the night with Ali (played by James Burrows) - the son of best friend Michelle (Kym Marsh). 
"You can see she does actually really like him - they get on," King told ITV. "But once the repercussions of her actions sink in to her brain - the fact that Michelle could find out and be really hurt - then she tries to pull back." 
"She's trying to keep it all under wraps, but she thinks that Ali's a loose cannon and maybe he's trying to hurt Michelle and that's why he did this in the first place. She knows it's not an ideal situation, but she does really like him." 
However, Carla's plan to "keep it all under wraps" ends up in tatters next week.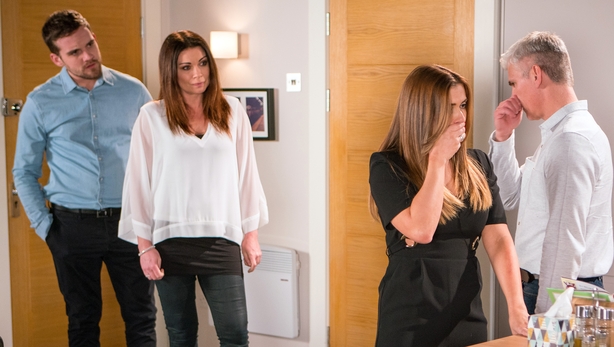 "Ali chances it again by kissing her in a public place," King revealed. "This time it's outside Michelle's flat. Carla reciprocates and Michelle comes out and catches them kissing.
"Michelle's really shocked and hurt. She wants to know whether it's gone further, what's going on between them.
"She doesn't give Carla much chance to explain, although there's not much Carla can say apart from 'Sorry'. In Michelle's mind that's them done, because Carla's hurt her so much." 
When asked if Carla and Michelle can get their relationship back on track, King replied that she is not sure what the future holds.
"Michelle tells Carla she's not coming to her wedding - it's for friends and close family only," King explained. 
"But in true 'Carchelle' fashion hopefully Carla will put out her bottom lip and say, 'Sorry, I miss you' enough times that Michelle will forgive her. But how long that will take I don't know." 
"I hope that they do get back on track because I would miss working with the Kym Marsh because she makes me belly laugh," King added. "I hope they don't keep us apart for too long."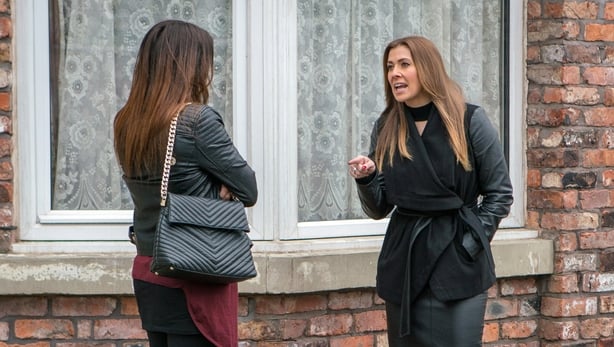 Coronation Street airs on TV3 and ITV on Mondays, Wednesdays and Fridays.