Bryan Cranston has used his acceptance speech for his award for Best Actor at Sunday night's Olivier Awards to call for more funding for the arts.
The Breaking Bad star won the award for his portrayal of deranged TV newscaster Howard Beale in Network.
He took the opportunity to urge governments to spend more money on the arts for young people, rather than focusing on them "learning dates of war".
He said: "There is a trend in the United States, when faced with fiscal challenges, to look immediately at the arts as the first red line.
"I think it's very short-sighted because to support children's imagination and ability to grow in a social, emotional way, is more important, I would contend, than learning dates of a war."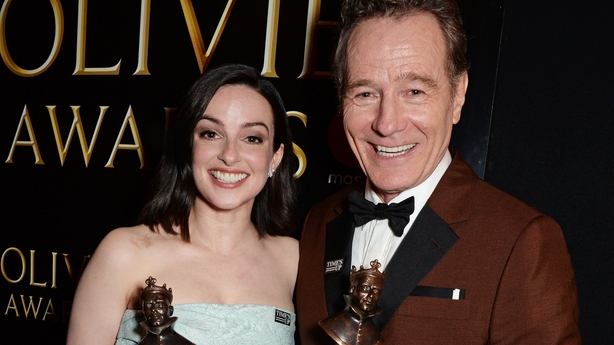 62-year-old Cranston, was then asked if he thought the UK did not have those red lines, and said: "It doesn't seem to be that way. There are challenges everywhere.
"By virtue of the fact I worked at the National Theatre and their first and foremost mission is to put on good stories that resonate with audiences and if it happens to make money, then great. But that's their first and foremost.
"We had a lot of kids come to the show and I talked to a lot of kids and I go to colleges and acting schools to talk to them about the idea of being involved in the arts and trying to continue that."
Cranston beat off competition from Paddy Considine, Andrew Garfield and Andrew Scott to win the best actor gong at the ceremony at the Royal Albert Hall in London on Sunday night.
Hip hop musical Hamilton dominated the board at the Olivier Awards, picking up seven gongs from its 13 nominations.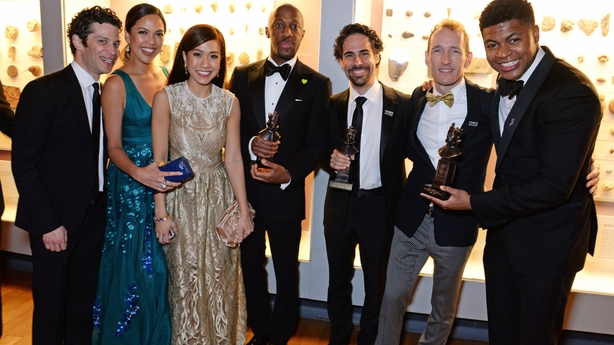 Dublin playwright and director Conor McPherson lost out in the Outstanding Achievement in Music to Hamilton, while the play's lead, Ciaran Hinds, missed out on taking home the Best Actor in a Musical award to Hamilton star Giles Terera.
However, Sheila Atim won a Best Actress award for her role in Girl from the North Country, and triumphed over Tracie Bennett, Follies, Rachel John, Hamilton and Lesley Joseph, Young Frankenstein.
McPherson's acclaimed musical Girl from the North Country is set in the midst of the Great Depression about a community living on the edge who huddle together in the local guesthouse. It features the classic songs from the catalogue of Bob Dylan. 
Elsewhere, Bertie Carvel won the award for best actor in a supporting role, Denise Gough won best actress in a supporting role and Laura Donnelly won the award for best actress.