The duo behind Netflix hit Stranger Things, brothers Matt and Ross Duffer, are being sued by a director who has alleged that the show is based on his short film, Montauk, and the script for a planned feature film, The Montauk Project.
Charlie Kessler alleges that he pitched the idea to the Duffers in 2014 and subsequently presented "the script, ideas, story and film" to them.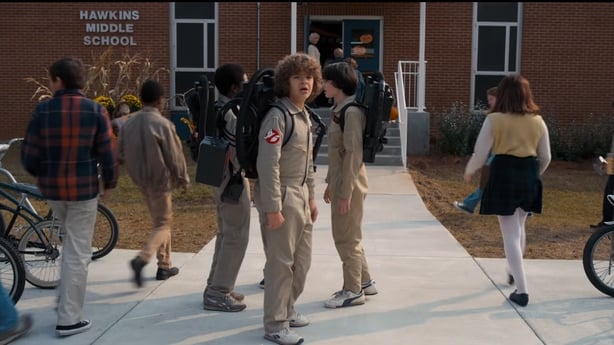 The lawsuit filed in the Los Angeles Superior Court alleges that "After the massive success of Stranger Things that is based on Plaintiff's concepts that Plaintiffs discussed with Defendants, Defendants have made huge sums of money by producing the series based on Plaintiff's concepts without compensating or crediting Plaintiff for his Concepts." It claims that Kessler's pitch was an implied-in-fact contract. 
Kessler describes Montauk as a "science fiction story set in the town of Montauk, New York, the location of various urban legends and paranormal and conspiracy theories" with the main setting an "abandoned military base".
He is suing for breach of implied contract. Kessler is seeking damages and an injunction to stop the Duffer brothers using concepts he alleges are his.
There has been no comment from the Duffer brothers or Netflix regarding the lawsuit.
The third season of Stranger Things is due to begin filming this year.