Mark Hamill has said he was ''surprised'' that Star Wars: The Last Jedi' received the amount of backlash it did but admits he gets it as "Im a fan too".
The 66-year-old actor, who reprised his role as the Jedi Master Luke Skywalker in last year's outing of the sci-fi franchise, admits he understands why the movie received mixed reviews. 
Speaking to Den of Geek, Hamill said: "And I love that about [it]. I was surprised that there was some backlash to it, but I get it, because I'm a fan too.
''It's hard not to feel a sense of ownership, because they're so invested in [the characters]. I totally get that."
''Because yeah, I feel a sense of ownership with Luke, but he's really not mine. I'm the host body, but it doesn't belong to me.
''The investment I totally get, because yeah, when I'm making the film there's nothing more important.
''I question everything, I want it to be the best it can be. But once it's finished, it doesn't belong to me anymore, it belongs to the public.
''I'm more interested in what they think about it rather than me telling them what I think about it.''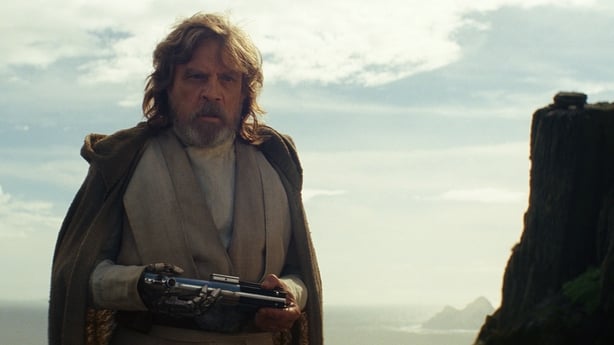 Star Wars: The Last Jedi director Rian Johnson recently told The Standard he got death threats after the movie came out.
"I knew intellectually what I was letting myself in for, but then when it happens you're like, 'Oh my God, this is intense!'" he said. "It's about knowing you're not going to please everyone. But then you still read someone saying they wish you were dead and it's going to ruin your day."
"There were death threats," Johnson continued, without going into detail on the threats or where they came from. "It's balanced by a few things — 90% of the stuff I got online was not only lovely and encouraging but phenomenally thoughtful. Fans would send me essays on the movie. The other 10% is just loud and gets amplified."
Read our four-star review of Star Wars: The Last Jedi here
We need your consent to load this YouTube contentWe use YouTube to manage extra content that can set cookies on your device and collect data about your activity. Please review their details and accept them to load the content.Manage Preferences