Comedian Roseanne Barr has said that she is thrilled to have received Donald Trump's support for her returning sitcom's debut, which has been described by the US President as a cultural and political breakthrough.
"It was a thrill to get a congratulatory phone call from the President of The United States of America," Barr tweeted, two days after ABC's Roseanne reboot attracted an estimated 18.4 million viewers.
Such staggering viewership figures mean the series has scored the biggest numbers of any comedy broadcast since the 2014 season premiere of The Big Bang Theory. 
In the new version, Barr's avowed support for Mr Trump is replicated by her on-screen character.
The sitcom - which stars the actress and the original co-stars  - has returned 21 years since it last screened.
Not everyone has heartily welcomed or endorsed the new series. "Let's be real for a second: The real Roseanne reboot had already happened long before this past Tuesday, and it was called Lady Bird," claimed Rolling Stone magazine.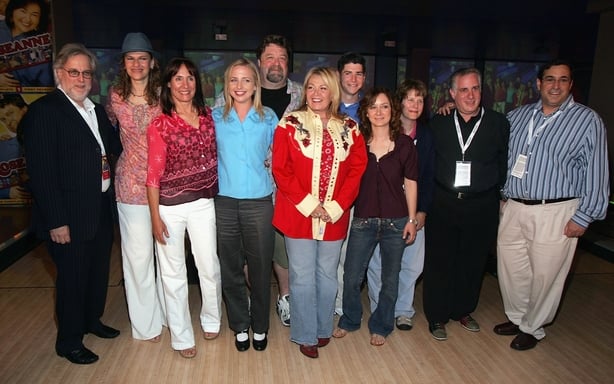 "Darlene was now going to Catholic school; Aunt Jackie was playing the mom. But otherwise, Greta Gerwig's film (Lady Bird) had all the tropes that made the original Roseanne great: grit, compassion, family fireworks, blue-collar heart, feminist soul, a lovable lunk of a dad and Laurie Metcalf's sarcastic sneer. In other words, it had everything that's missing from ABC's new reboot version."
We need your consent to load this YouTube contentWe use YouTube to manage extra content that can set cookies on your device and collect data about your activity. Please review their details and accept them to load the content.Manage Preferences
The Rolling Stone article continued: "Roseanne Barr, once the most abrasively left-wing presence on network TV, has swerved right with a vengeance, pitching the idea that the working-class Connor family would be Trump voters by now ... but you know, the really heart-warming kind?
"It's the ultimate Trumpian fantasy: an obedient America where everybody shuts up, falls in line and surrenders peacefully to our new lords and masters."