Dancing with the Stars judge Loraine Barry has told RTÉ Entertainment that last week's eliminated semi-finalist Erin McGregor missed out on a place in tonight's final by "a hair's whisker".
Former fitness model McGregor and professional partner Ryan McShane lost out in the dance-off to singer Jake Carter and his professional partner, Karen Byrne.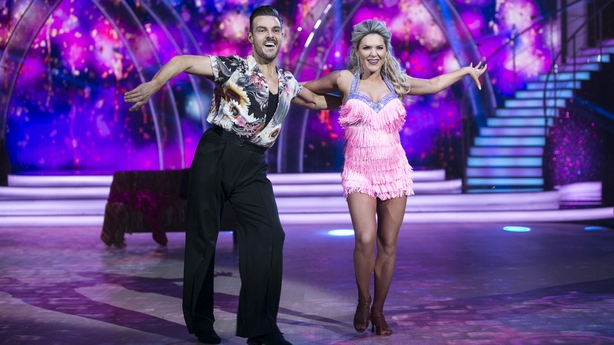 Judge Julian Benson chose to save Carter and Byrne, with fellow judge Brian Redmond voting for McGregor and McShane. Barry had the casting vote, and she picked Carter and Byrne for the final.
They join All-Ireland winner Anna Geary and partner Kai Widdrington and comedian Deirdre O'Kane and partner John Nolan in Sunday night's final on RTÉ One at 6:30pm.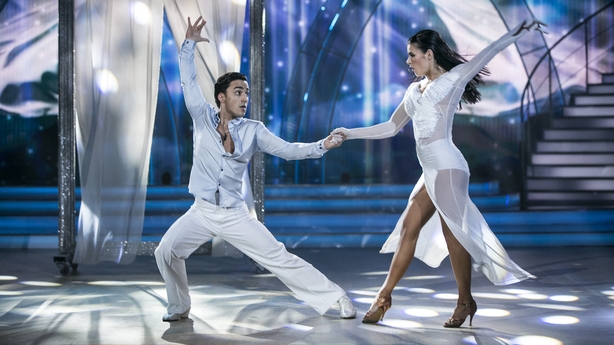 Speaking to RTÉ Entertainment during rehearsals for the final, Barry said she doesn't dwell on the eliminations on the show.
"It is what it is at that moment in time," she said. "Everyone feels very much in a way for Erin. She was in that dance-off so many times and I used the words 'she danced her way out of it'. I just admire that very much."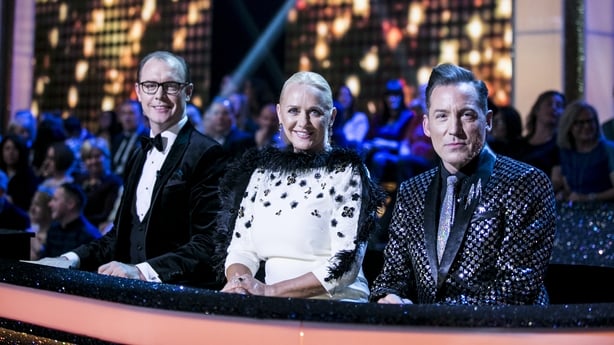 Barry described herself as "the final straw on the back that broke it for her". 
"It was a hair's whisker between her and Jake," she continued. "They were both fabulous last week. It was honestly just down to the energy of that dance-off. I felt that Jake just tipped the scales. I felt he fought for it every tooth and nail - he did everything he could possibly do. 
"Never ever give up no matter what anyone says".

It's the end of the road for @GregorErin, but what a dancer! We will miss you! pic.twitter.com/kZT2ru88nq

— RTE One (@RTEOne) March 18, 2018
"Erin was good, but I just felt she didn't fight for it. I felt the energy dropped a little bit. Now, was she tired? I don't know; I won't get the chance to ask her.
"I went with my gut feeling, and so [with] my years of experience that's what you do. You judge it at that moment in time and then you don't look back and you don't dwell on it."
Looking forward to Sunday night's final, Barry said she couldn't wait to see "the whole entertainment value that the three couples are going to bring". 
"They've got three dances each to do, so there's a lot of content. They've got one of their favourite dances that they want to do that they really enjoy doing.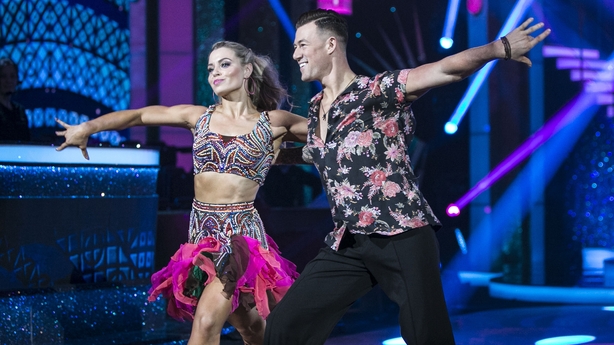 "And as judges we've got a 'judges' choice': we've chosen a dance each for them that we believe is a great dance for them, and perhaps a dance that they can show a little bit of improvement in. 
"Then they've got a showdance and that's normally very, very personal and it's got a great entertainment value.
"It is the finale, it's the ultimate and you just want to sit back and really enjoy it. That's me, personally, and also for the audience and everyone at home."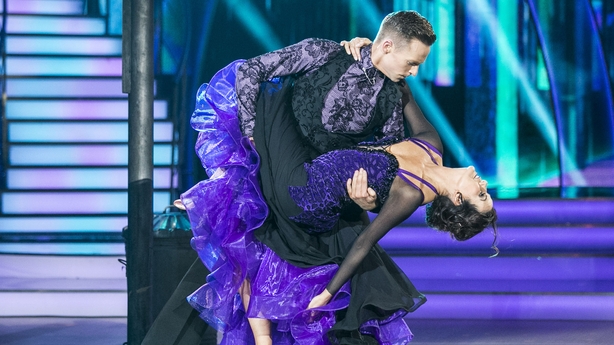 Fans of the show will also see Barry and her fellow judges moving out from behind their desk and taking to the floor.
"Everyone is dancing!" she laughed. "The presenters, Nicky [Byrne] and Amanda [Byram] are dancing. Julian, Brian and myself - we're all dancing.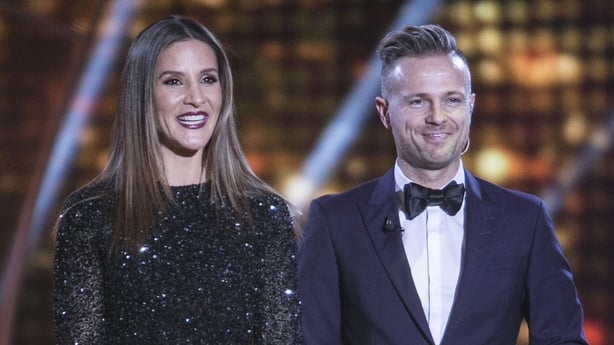 "I'm actually going to be dancing with Curtis [Pritchard]; Julian is dancing with Valeria [Milova] and Brian is dancing with Giulia [Dotta].
"This is what we love to do as judges! We love to get out there, get out from behind that desk, let the public and the audience at home say, 'Wow, these guys can dance'."
Dancing with the Stars, Sunday, RTÉ One, 6:30pm
We need your consent to load this Instagram contentWe use Instagram to manage extra content that can set cookies on your device and collect data about your activity. Please review their details and accept them to load the content.Manage Preferences