As one of RTÉ's most popular broadcasters, news anchor Aengus Mac Grianna, hangs up the microphone for the last time, we take a look back at his career and some of his top moments.
Aengus's final news bulletin was on the special Saint Patrick's Day edition of RTÉ News: Six One on RTÉ One, but his story began in Dublin back in the 1960s.
Born in Raheny in 1964 to an Irish-speaking family, MacGrianna was educated solely through Irish. The Dublin-born star started out in RTÉ in 1987 as a runner before moving onto radio news reading two years later.
From there, Mac Grianna headed to television to become a newsreader, where he spent the rest of his time at the station and became beloved across Ireland.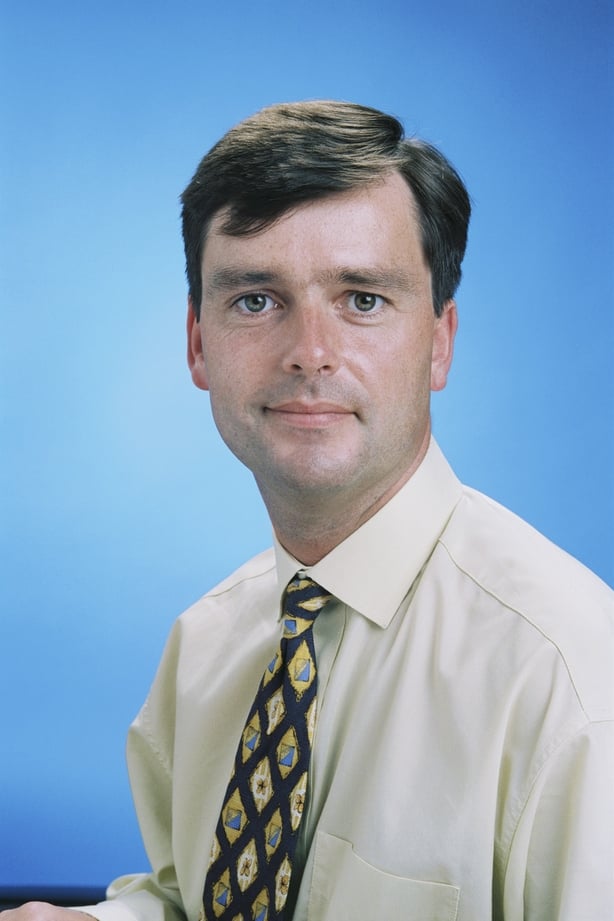 A regular face on the Six-One and Nine O'Clock News bulletins and well-known to Irish viewers across the country, Mac Grianna accidentally became a viral internet sensation after footage of him touching up his make-up and fixing his tie aired back in 2013.
As he expertly applied some powder and fixed his tie before addressing the nation, we see the slow, dawning realisation that he was already live on air, followed by a startled "What?!"
The hilarious moment went global after being uploaded to YouTube with everyone from to CNN's Anderson Cooper to talkshow host Jimmy Kimmell giving him a shout out.
Kimmell went so far as to bestow upon Mac Grianna an 'Excellence in Reporting' honour.
The long-running broadcaster proved he can laugh at himself when he spoke about the incident afterwards, saying: "I saw the fun in it. You have to laugh at yourself as well, I think that's important."
Fair play Aengus.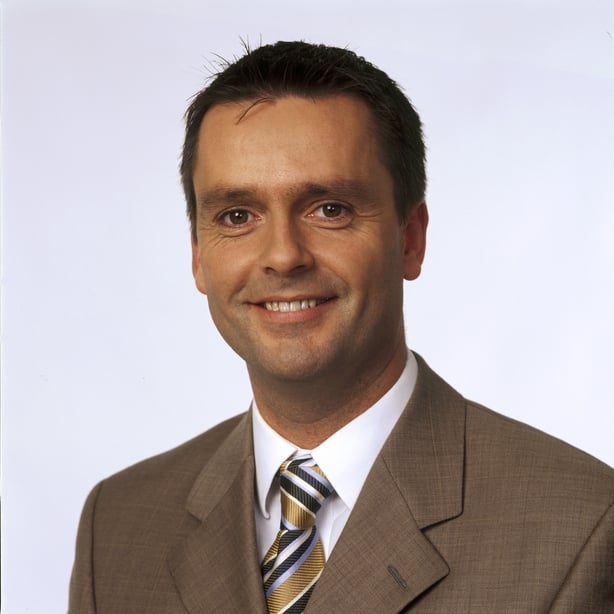 Also in 2013, viewers got a chance to see another side to the broadcaster when he took part in Celebrity MasterChef Ireland.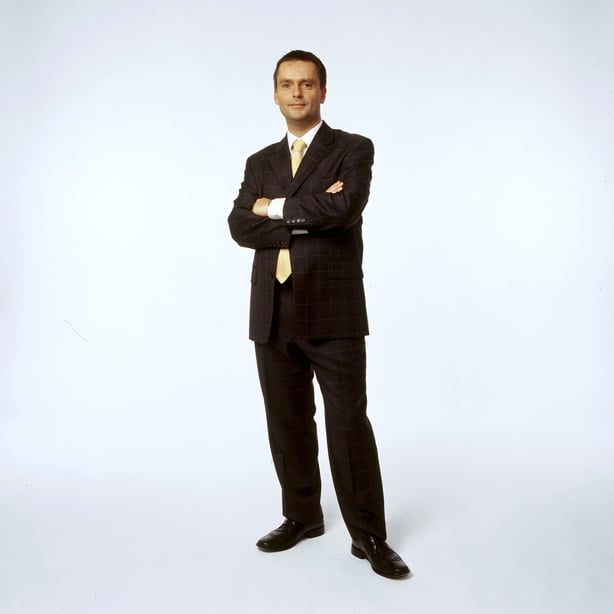 He battled it out against seven other well-known Irish personalities on the cooking competition series and proved himself to be highly skilled amateur chef.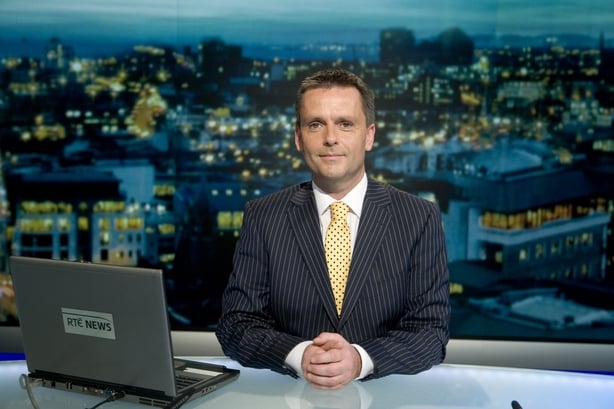 The talented cook made it to the final but ultimately lost out on being crowned the Celebrity MasterChef champ to athlete David Gillick. Hard luck Aengus.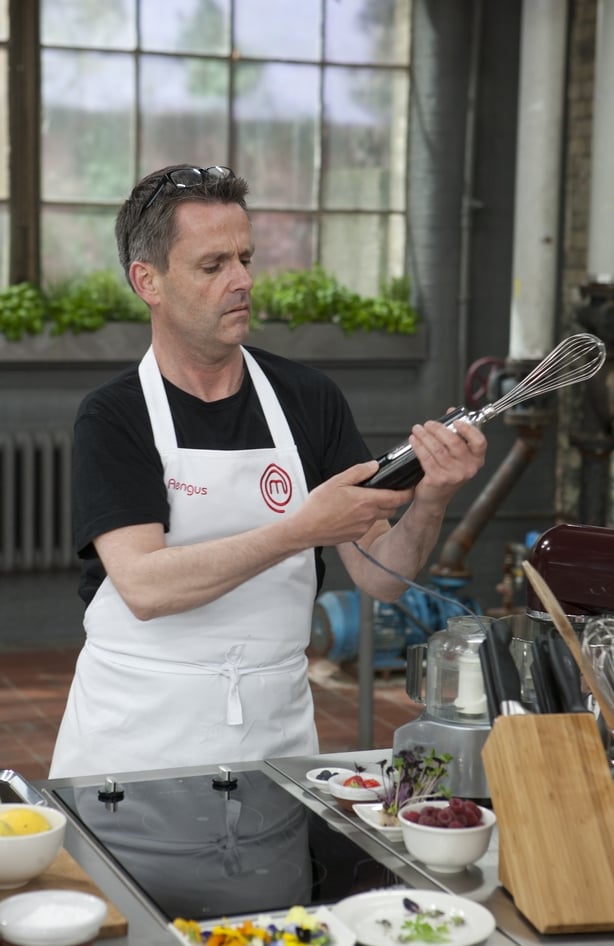 The newscaster appeared in the RTÉ Guide in 2013 when he and partner Terry Gill did an interview with the magazine on their alpaca farm in north county Dublin.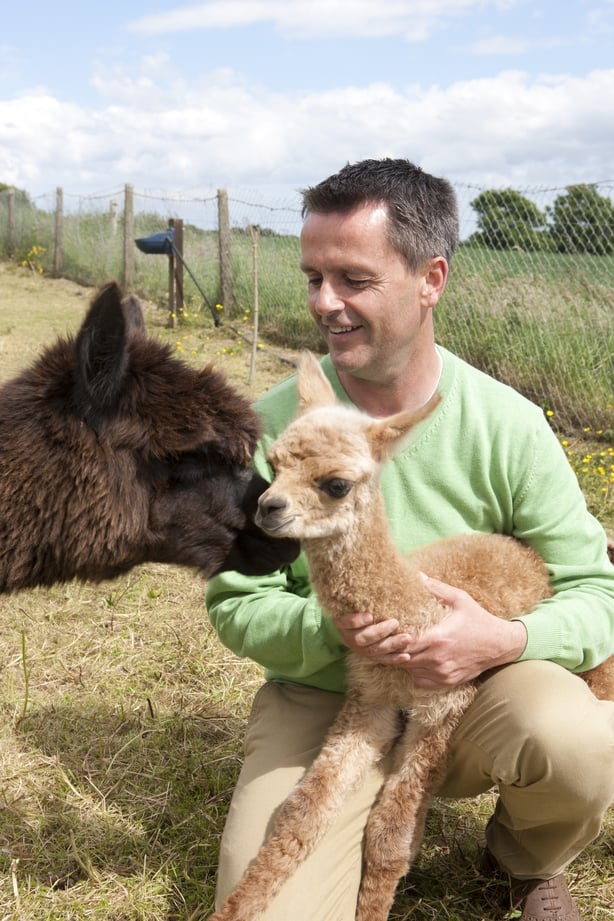 He and Terry wed in the picturesque setting of Ballymacgarvey, Co. Meath in June 2014 where Aengus walked down the aisle accompanied by his friend, and former RTÉ colleague, Anne Doyle.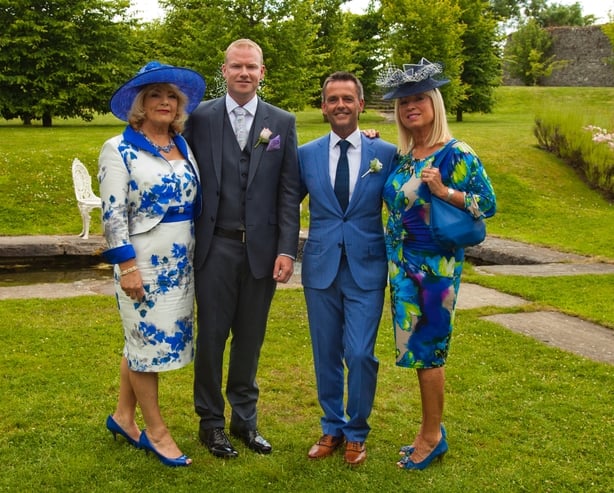 Mac Grianna announced last November he would be leaving RTÉ to explore other career possibilities.
"I have spent 30 wonderful years in RTÉ. I have enjoyed going into work every day.
"I have been privileged to have had the opportunity to work in the organisation and I will miss the colleagues and friends that I have made throughout the years."
"I am looking forward to the next chapter of my life," he added.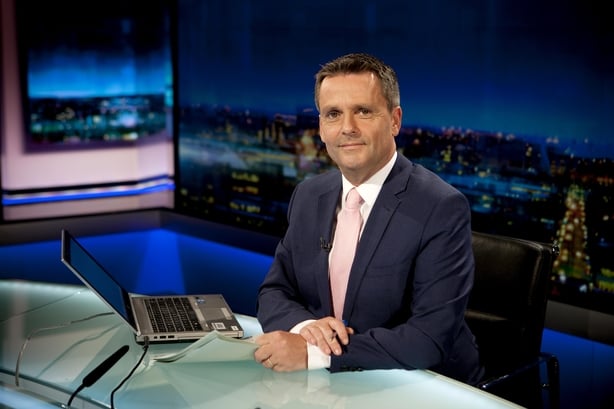 Wishing Aengus all the best as he heads off into pastures new!
And here's Aengus signing-off for the last time:
What?!! @Aengy2 signs off RTÉ News for the last time. Beir bua Aengus! pic.twitter.com/SOBhhUeuQn via @rtenews

— RTÉ (@rte) March 18, 2018
Fellow broadcasters Keelin Shanley, Emma O'Kelly, John Creedon and Flor McCarthy were among the many who wished Aengus all the best as he bowed out:
You'll be sorely missed Aengus - always such a pleasure and so much fun to work with - all the very best for your next chapters https://t.co/tcyRblC9dd

— Keelin Shanley (@KeelinShanley) March 17, 2018
We'll miss you Aengus! Always a great colleague, and also a great NUJ FOC(rep). Go n'eirí leat!

— emma o kelly (@emma_okelly) March 17, 2018
Slán tamallín a chara. Best wishes with the next chapter to a fine colleague and gentleman Aengus Mac Grianna. #FearUasal @Aengy2 pic.twitter.com/H5imlrUO1J

— john creedon (@johncreedon) March 17, 2018
All the best of everything Aengus a stór & thanks for being the most generous colleague (Christmas dinner invite!), brilliant journalist (masterclass in writing intros), fab friend (Donegal trips) & an all round wonderful human. Xxx

— Flor Mac Carthy (@florNEWS) March 17, 2018
.