Anna Geary has told RTÉ Entertainment that she thinks everyone has an edge heading in to the semi-final of Dancing with the Stars on RTÉ One on Sunday night.
The All-Ireland winner, who is dancing against Jake Carter, Erin McGregor and Deirdre O'Kane for a place in the final on March 25, said she had always loved "big days, when the pressure's at its highest".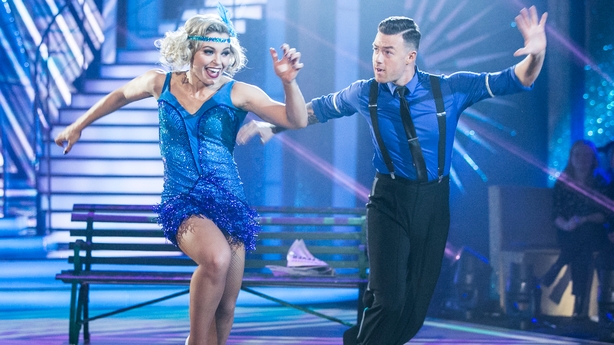 "My competitive edge, so to speak, is my competitive drive," she continued. "So why would I not use that?
"For Deirdre O'Kane, Deirdre's is her ability to perform because she's done it onstage for years.
"Jake Carter is a musician - he's used to getting onstage. And Erin McGregor was a fitness model, so she's used to getting onstage. All of them have their own attributes as well and their own things."
Geary, who will be dancing the Salsa and Foxtrot with professional partner Kai Widdrington on Sunday, stressed that competition is not a dirty word.
Throwback Thursday....we've come a long way since this ☺️. One more step🤞🏻 Thanks for always pushing me to do better, for believing that I can & for making me laugh at the same time. TEAM KANNA are in the SEMIS dude, CAN YOU BELIEVE IT? Let's keep going #TeamKAnna #DWTSIrl pic.twitter.com/pzdJnsXO38

— Anna Geary (@AnnaGCork) March 15, 2018
"I think younger people need to understand that," she said. "Having ambition and drive is a really positive thing, and being competitive shouldn't be seen as a negative thing.
"I have made great friends and I am loving every second of it. And it's not just dancing that I'm loving: I'm loving getting to know a dance partner and the contestants and the wider production team.
"But of course it's a competition, and people that know me would know I'd be lying if I said I was only in it to take part!"
Geary said she is "not worried about winning it" but is "worried about getting to the next step".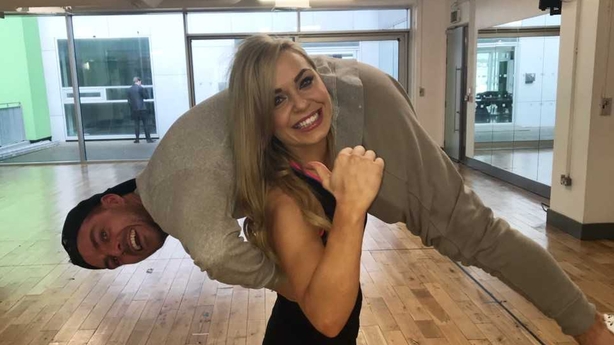 "In sport, you'd never focus on the outcome; you'd always focus on your performance," she explained. "So if I can focus on my performance to get me to Sunday, then being in the final the following week will take care of itself.
"I'm very proud to say that I'm competitive and very driven and very ambitious. But I don't think that competition necessarily means that you need to be ruthless. I would pride myself on that: some of my best friends were on opposing teams down through the years."
"Ideally, I don't want to be in a dance-off," Geary concluded before heading back to training. "I would love to just get to that final.
"I don't need any more grey hairs because I've got a few in the last few weeks, I think, from standing there waiting for your name to be called out!"
Dancing with the Stars, Sunday, RTÉ One, 6:30pm