There's a special treat in store this weekend on Dancing with the Stars as the show's professional dancers take to the floor along with Riverdance. It's sure to be one epic performance!
The four remaining contestants, Jake Carter, Anna Geary, Erin McGregor and Deirdre O'Kane, head into the hotly-contested semi-finals for their chance to compete in the grand final next week. As well as two dances from each couple and the dreaded dance-off, DWTS viewers will get an extra bonus performance from the pro dancers and Riverdance that is sure to impress.
Darren Bennett, the creative director of Dancing with the Stars and the man behind the collaboration, said: "This week on Dancing with the Stars for one night only we will have two icons of the dance world performing together on the dancefloor.
"The Dancing with the Stars pro-dancers and Riverdance will be going head to head in a brand new production. It's going to be epic!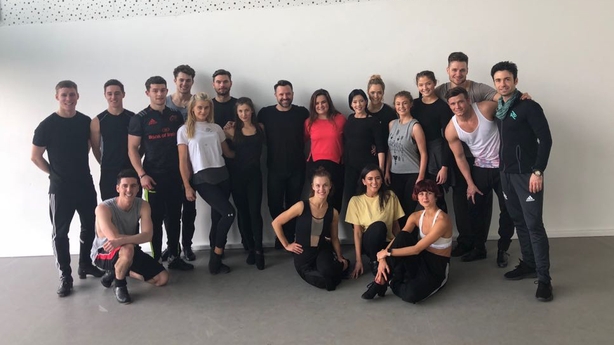 The Riverdance team added: "It's certainly exciting times ahead! Check us out on RTÉ One this Sunday 18th when we join forces with the very talented pro-dancers from Dancing with the Stars for an extraordinary performance as you've never seen us before!"
Dancing with the Stars continues on Sunday March 18 at 6:30pm on RTÉ One.