Irish race walker Rob Heffernan became the latest contestant to be sent home from Dancing with the Stars on Sunday night's show, but the athlete was satisfied with getting so far in the competition, saying "I've accomplished so much".
Speaking to RTÉ Entertainment following his elimination, the Olympic medalist said he was "sad it's all over" but "delighted" with how far he's gotten with his professional partner Emily Barker.
"It's been brilliant", he said. "I've accomplished so much. For me personally, to come into this world, it's blown my mind.
"It's after giving me a completely different perspective on everything and I'm so happy. It's been the most positive experience of my life to be honest."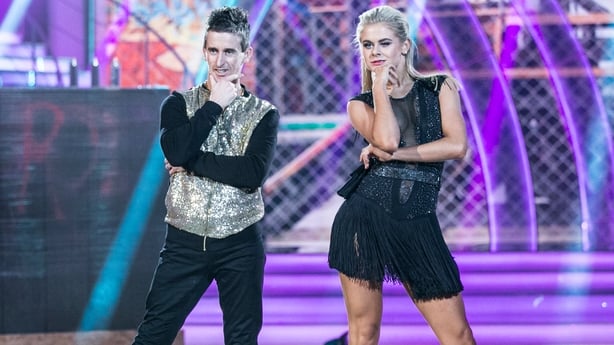 Pro dancer Emily was emotional as she spoke about her DWTS partner, saying: "There aren't words to describe how proud I am.
"For me, I've already won the competition. I didn't really care about getting any further because the way he danced tonight was possibly the best he's ever danced, out of rehearsals, in the studio and everything, he's just unbelievable, the way he's improved is unreal."
A beautiful final performance but it wasn't enough to stay in the competition :( #GoodbyeRob pic.twitter.com/4ymhuYpcFn

— RTE One (@RTEOne) March 11, 2018
The Cork-born athlete said that getting as far as the quarter finals was down to Emily, explaining: "I'm lucky that I got Emily because if I got somebody else who wasn't as driven I could have been out after a week, I really believe that because I was so bad. I really believe that."
Emily said with a laugh: "We can openly say that because in the beginning he really had two left feet. The way he's improved now it blows my mind to think I just went out there and danced a competition style foxtrot with him.
"When you watch the video back tomorrow your mind will be blown to think you did that, because trust me, that was amazing", she added to Rob.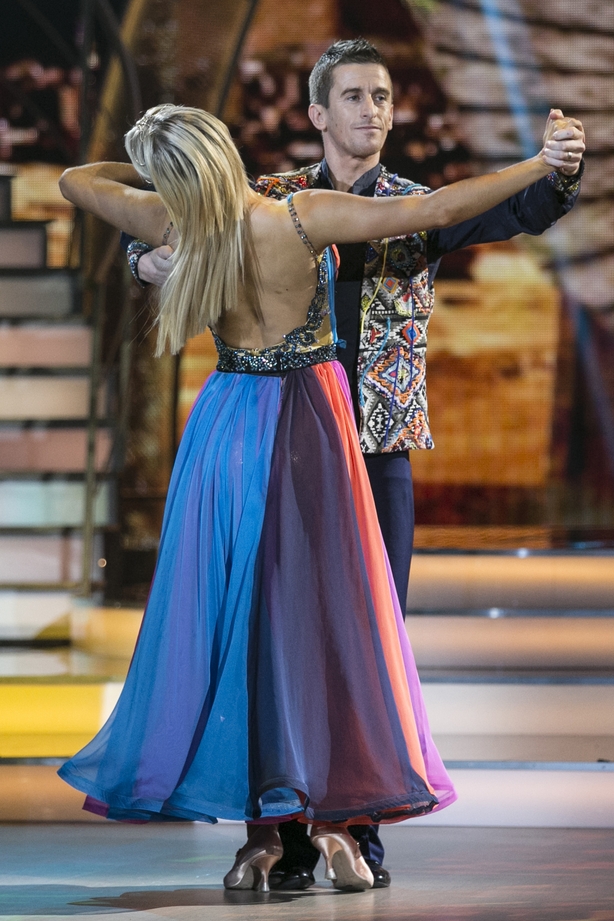 The couple faced off against Erin McGregor and her professional partner Ryan McShane in the dreaded dance-off on Sunday's show but the judges all chose to bring McGregor into next week's semi-final, which will see her compete against remaining contestants Deirdre O'Kane, Jake Carter and Anna Geary.
When asked if he had sacrificed a lot to get this far in the competition, he said: "People go on about sacrifice, I think everything you do, if you love it and you love improving, it's not a sacrifice, it's just what needs to be done.
"Obviously it's hard but I've loved every minute of it and I think my kids have loved it, and I think it's a great example for my kids as well, seeing where I came from. Do you know when you're good at athletics they're like 'Oh sure he's good at that', but to come from zero to where I've come I think there's a very powerful message in it for everybody, and that's why I'm so happy."
He added that appearing on the show has given him "so much confidence" and will inform "the way that I'm going to coach people as well".
When asked if he'll keep dancing, Emily said emphatically "100%", saying Rob is getting involved with her dance business Confidance which aims to give people confidence through dance.
"He's going to keep dancing, he's not going anywhere just yet!", she added.
Dancing with the Stars continues on Sunday, March 18 at 6.30pm on RTÉ One.