The first images of Aidan Gillen as Irish comedy great Dave Allen have been released ahead of the screening of the biopic Dave Allen at Peace on RTÉ One next month.
Dave Allen at Peace airs on RTÉ One on Easter Monday, April 2, at 9:30pm and explores "how Dave's comedy genius was shaped by the tragic loss of his father, his brother… and his finger.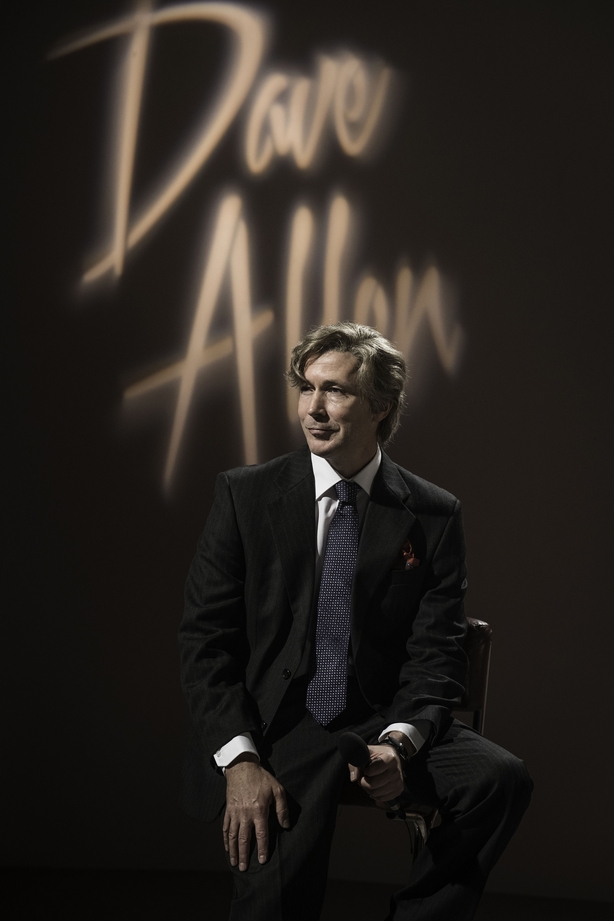 "How he survived decades of the Roman Catholic Church's wrath, death threats from the IRA and a ban by Irish and Australian TV, only to have his television career end in controversy when he used the f-word in an innocuous joke."
The hour-long drama sees Tommy Tiernan play Allen's father, Cully, with Gillen's Game of Thrones co-star Conleth Hill playing Allen's brother, John.
We need your consent to load this YouTube contentWe use YouTube to manage extra content that can set cookies on your device and collect data about your activity. Please review their details and accept them to load the content.Manage Preferences
The cast also includes Line of Duty's Joanne Crawford as Allen's mother Jean, Game of Thrones' Ian McElhinney and Pauline McLynn.
Commissioned by the BBC in association with RTÉ, Dave Allen at Peace was written by Stephen Russell, whose credits include We're Doomed: The Dad's Army Story and Peaky Blinders. It is directed by Father Ted and Quacks director Andy De Emmony.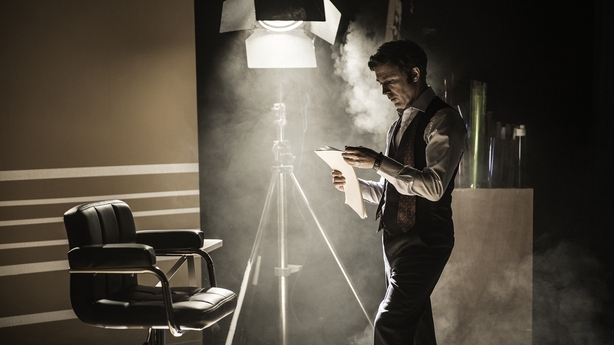 Initially following his father, former Irish Times editor Cully Tynan O'Mahony, into journalism, Allen later became a Butlins Redcoat and then embarked on his trailblazing comedy career.  
Best known for his hit shows Tonight with Dave Allen and Dave Allen at Large, Allen - born David Tynan O'Mahony - became a household name in Ireland and the UK in the 1970s and is considered to be one of the godfathers of modern stand-up.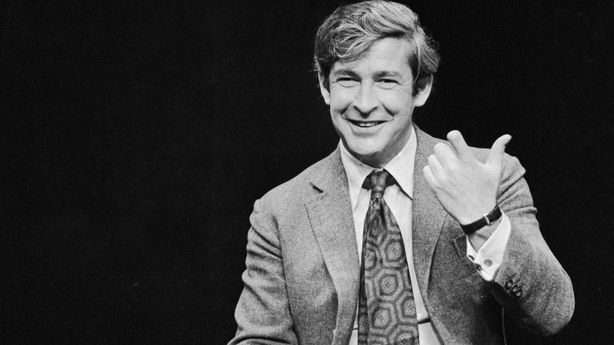 He died in his sleep at his West London home in March 2005 at the age of 68.
Paying tribute to Dave Allen on The Ray D'Arcy Show on RTÉ Radio 1 on Tuesday, Tommy Tiernan said the late performer was a comedy genius.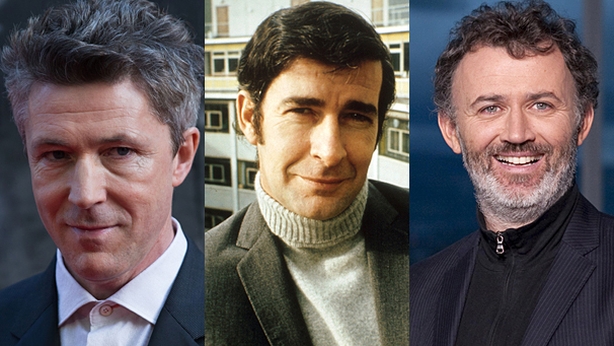 "Dave Allen was such an important figure," explained Tiernan.  
"Dave Allen was the first intelligent Irishman on English television, and was so hugely important for Irish people in England, and Irish people in Ireland. But more so the Irish in England, because we'd been stereotyped up until then as kind of loveable eejits with drunken wisdom and an eye for mischief. 
"Dave was the first man that I can think of that went on English TV and said, 'No, actually. Not only are some of us incredibly smart, but we still - with that smartness - have an eye for 'divilment''. It cast Irish people [in a new light]."
"When you think about it, it was the Fifties and Sixties in England when those signs on the doors said, 'No Dogs, No Blacks, No Irish'," Tiernan continued. 
"And in 1970, then you had an Irishman with the most popular comedy TV show in Britain. It wasn't dumbing it down; he was a very, very smart man. And his jokes were so perfectly crafted and wild... Incredible man."
When asked by host D'Arcy if the Dave Allen role had been a "huge task, big ask" for co-star Gillen, Tiernan replied: "Ah, he hasn't worked since! Sure, he's gone into hiding!"