Tomb Raider star Daniel Wu has spoken about moving production of his AMC television series Into The Badlands to Ireland, saying it made the show "more grand" and changed it "tremendously".
The first season of the show, which premiered in 2015 on AMC in the US, filmed in New Orleans, but for the second season they moved production to Ireland, where it is continuing now for season three.
Speaking at the Dublin premiere of Tomb Raider, Wu told RTÉ Entertainment of the impact filming in Ireland has had on the series.
"It changed the show tremendously. We shot the first season in New Orleans, and if you know New Orleans, it's flat and there's nothing to see," he said.
"But here, within a half an hour of Dublin you have so many different views and scenes and so it made the show much more cinematic and much more grand and I really loved it, it opened up more opportunities for the show to become bigger."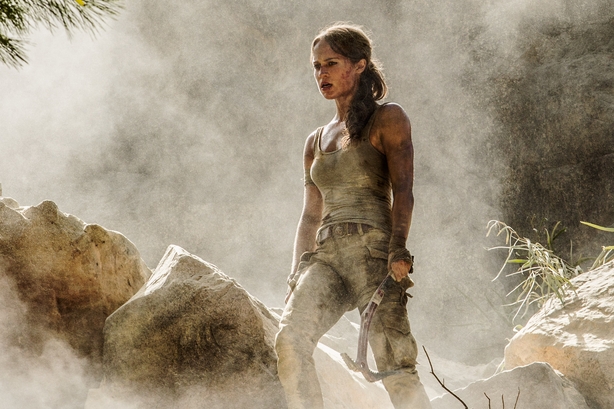 With production of season three currently underway, Wu was in Ireland for Storm Emma and the Beast from the East, and he took the opportunity to bring his daughter sledding in Phoenix Park.
"I live in Ranelagh so I hang around there quite a lot and take my daughter out to the parks around here when it's not raining. On the snow days we went sledding in Phoenix Park and we go to the zoo and stuff like that, and then travel around the country," he said.
Wu plays Lu Ren in the Alicia Vikander-starring Tomb Raider reboot, and he said he was drawn to his character as he isn't just Lara Croft's sidekick.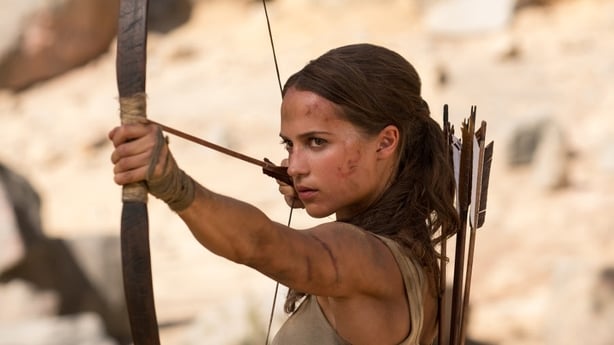 "I liked the character they gave me, Lu Ren, because he was a very three dimensional human character and in a lot of these action extravaganzas, the sidekicks are sidekicks, but in this version Lu goes through a very similar storyline as Lara," he told RTÉ Entertainment.
"They're both young people trying to find themselves in the world, they both lost their fathers at the same time because their fathers went on this journey together, and so then they meet and realise that they have this one thing in common.
"They go on this journey together and grow together throughout that journey and I thought that was interesting because he's not just a flat sidekick character, but he has parallel path with Lara."
Tomb Raider hits cinemas on March 14.
Watch our interview with Alicia Vikander here:
We need your consent to load this rte-player contentWe use rte-player to manage extra content that can set cookies on your device and collect data about your activity. Please review their details and accept them to load the content.Manage Preferences