New albums from The Breeders and Suuns and all the gigs of the week, charts and music on TV.
The Breeders
All Nerve
4AD
Nobody does cheery fatalism quite like Kim Deal. The Breeders' fifth album reunites the crack team of her and twin sister Kelley Deal, Josephine Wiggs and Jim Macpherson for the first time since the band's 1993 album Last Splash and it's not a stretch to say that All Nerve recaptures the casual cool and pop smarts of that landmark release. It brims with the same combination of brute force and airy sweetness that made The Breeders so very irresistible in the first place. Kim sings about murderers, imagined sci-fi heroines, and society's rejects in that slightly dreamy, slightly nervy way over jagged guitars, Wiggs' terrific bass lines, and McPherson's sledgehammer drums.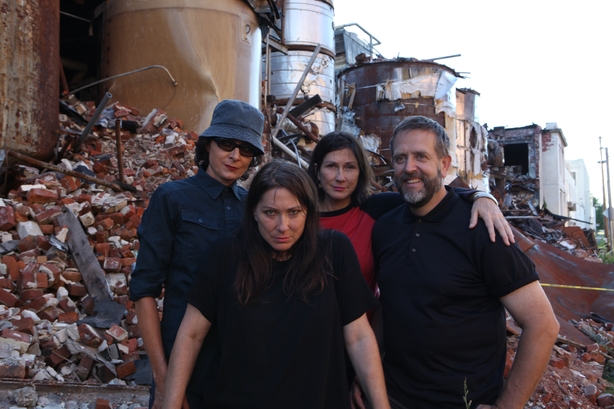 The title track has the same longing of Pixies' song Gigantic before the light is blotted out by another sonic onslaught; Megagoth rumbles seismically; and Spacewoman has all the requisite weirdness we've come to love from Deal's gift for writing future rock classics. The terrifically titled Archangel's Thunderbird even makes sly musical nods to The Breeders' biggest hit Cannonball. There will be a sweet Proustian rush for all the deconstructed 90s indie kids out there and for younger listeners, a lesson in how to do twisted guitar pop with a knowing grin. All nerve with plenty of muscle and sinew too. ****
Jonathan Wilson
Rare Birds *****
Bella Union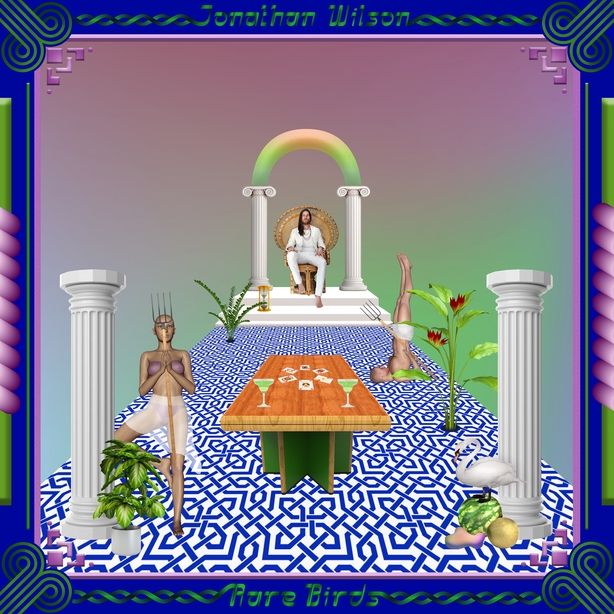 In the week that the elements used Ireland as their chew toy, Rare Birds made itself the get-away-from-it-all album. And what a trip. At 78 minutes, Jonathan Wilson has truly reached for the sky here (in the double vinyl gate-fold sense) with so much to admire that stockpiling copies to give as gifts to others feels like the very least you can do. The wallet should get as much of a workout as the heart. California-based Wilson's love of time travel sees him heading off to visit such touchstones as New Age thinking, jam band rock outs, ballads and pop, taking what he needs from each to power Rare Birds with such a sense of adventure and forward momentum that you're constantly reminded to do a stock take of your own. Strangely enough, it was inspired by a break-up - further proof that us listeners take what we need from music when we need it most. Describing the individual songs feels like throwing around spoilers for the sake of superlatives. But here's (another) one: go in knowing as little as possible and you'll feel twice as alive when you come back out. ***** Harry Guerin
Gallie
The Occoquan River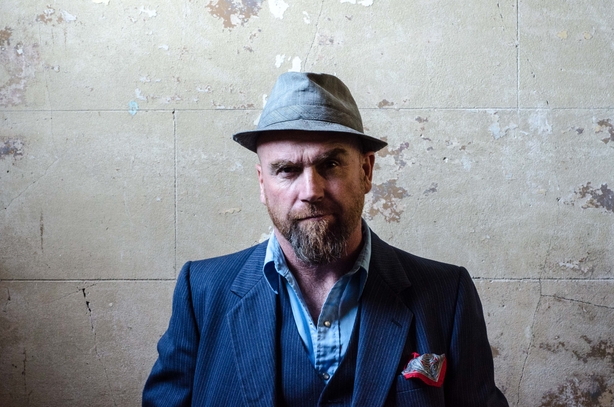 This 2015 debut from Dublin-born, Oz-based singer Gallie gets an Irish release and it's an album that really does wear its influences and its heart on its tattered sleeve. Gallie upped sticks from this hometown in the 1990s and hit the surfcoast of Western Australia but any notions of the surfer chic of Jack Johnson are banished by these raw, acoustic and folk-inflected songs. He's got the same plain-speaking singing style as Springsteen on the sorrow American Civil War lament of the title track and he makes the sparse, atmospheric beauty of an acoustic guitar go a long way. Lit up with pedal steel, mandolin and bazouki, there's also musical richness to be found on the likes of Long May Be Your Days be Gold. The Occoquan River may sound a lot like a more produced Bruce's The River in places but Gallie is fast finding a voice of his own. gallie.com.au ***
Suuns
Felt
(Secretly Canadian)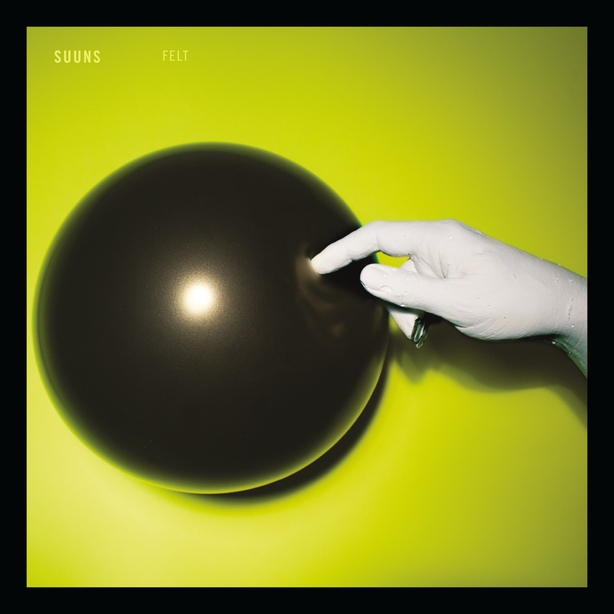 Moments of both sonic transcendence and what you might call wibbly wobbly electro pebbledash exist side by side on the immersive and cacophonic new album from Canadian noodlers Suuns. For every track of sublime ambient release, there are two tracks of listless self-indulgence that offset the good work done. Dissonance and shock are the watchwords here and pitch shifting oscillations dominate as vocalist Ben Shemie discombobulates like a malfunctioned vintage arcade game on tracks like the madcap Daydream (?) Krautrock sensibilities go into overdrive on what is an endlessly experimental and endlessly surprising album that exists utterly on its own terms. There is melody in the madness. Recommended as the music for a play date with thirty kids with ADHD. ***
Gig of the week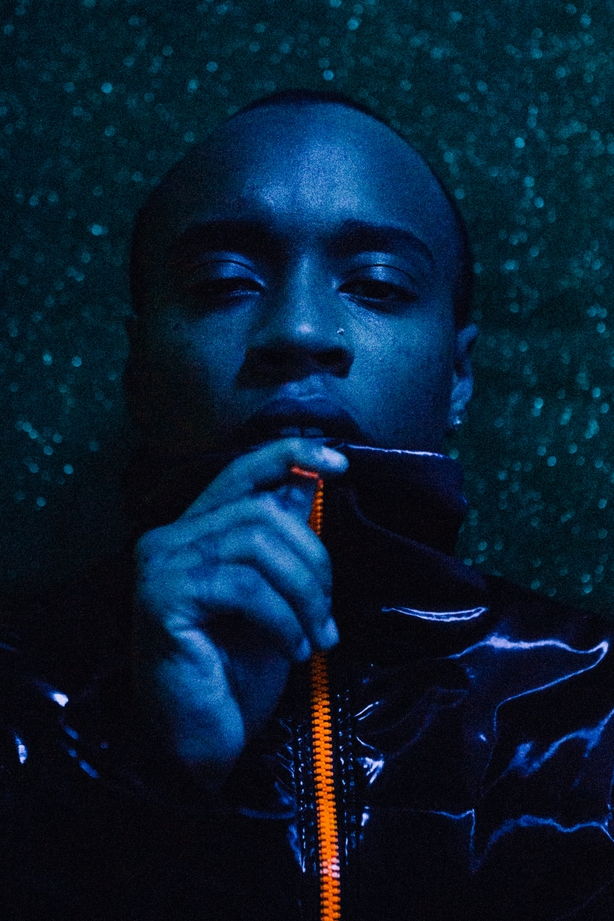 Rejjie Snow, The Olympia Theatre, Dublin, March 11
Ireland's cockiest rap star (and that's damning him with faint praise), Drumcondra boy Rejjie Snow has already sold out this, his biggest hometown headliner and for lucky ticket holders it will be a chance to see the Northside contender up close and double check if those dexterous raps and deliciously eclectic musical influences are, indeed, the real deal. Having released his excellent debut album Dear Annie a few weeks ago, Snow's underground hip hop status could be set to go mainstream.
Friday, March 9
Wyvern Lingo, Róisín Dubh, Galway
Alabama 3, The Academy, Dublin
Chris Difford, Monroe's Live, Galway
Willy Mason, The Grand Social, Dublin
Saturday, March 10
Ultan Conlon and Mary Coughlan, The Mick Lally Theatre, Galway
Brian Fallon & The Howling Weather, Olympia, Dublin
Niall Horan, INEC, Killarney
The Strypes, Kavanagh's, Portlaoise
Sunday, March 11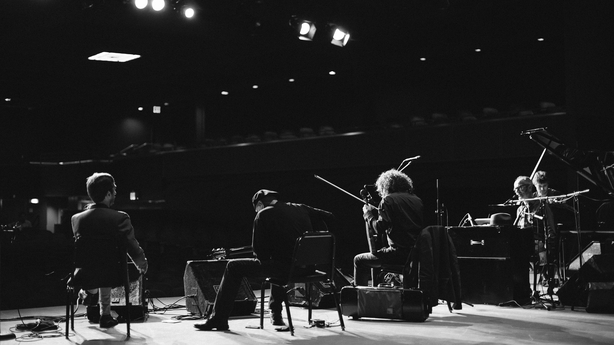 Lankum, Róisín Dubh, Galway
The Gloaming, National Concert Hall, Dublin
Chris Difford, Ballymaloe Grainstore, Cork
Third Smoke, Whelan's, Dublin
Daniel Avery, District 8, Dublin
Brian Fallon & The Howling Weather, The Limelight, Belfast
Michael McDonald, Vicar Street, Dublin
Damien Jurado, Whelan's, Dublin
Monday, March 12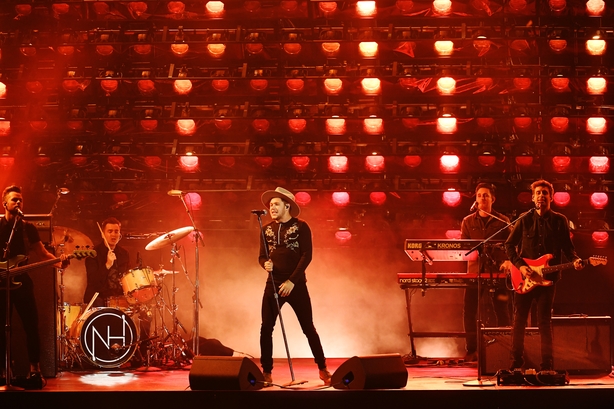 Niall Horan, 3Arena, Dublin
The Gloaming, National Concert Hall, Dublin
Tuesday, March 13
Erasure, Olympia Theatre, Dublin
Wednesday, March 14
Death From Above, The Olympia Theatre, Dublin
Niall Cash @ Whelan's Upstairs, Dublin
Stimming x Lambert, The Sugar Club, Dublin
Thursday, March 15
Bitch Falcon, The Bowery, Dublin
Sepultura, Tivoli Theatre, Dublin
Karl Blau, The Workman's Club, Dublin
Old Hannah, The Grand Social, Dublin
Jonathan Wilson, Whelan's, Dublin
Friday, March 16
Stereophonics, 3Arena, Dublin
The Stunning, The Olympia Theatre, Dublin
Brian Deady, Whelan's, Dublin
Dave Clarke, Cypress Avenue, Cork
Music on TV
Friday, March 9
Tones, Drones and Arpeggios; The Magic of Minimalism, BBC Four, 9.00pm
Pink Floyd: The Story of Wish you Were Here, Sky Arts, 12.10am
Saturday, March 10
Roy Orbison: One of the Lonely, BBC Four, 10.30pm
Janis Joplin: Little Girl Blue, BBC Four, 12.00am
Genesis: When in Rome, Sky Arts, 9.05pm
Classic Albums: Yes, Sky Arts, 9.00pm
Led Zeppelin: Celebration Day, Sky Arts, 1.35am
Sunday, March 11
Michael Jackson's Journey From Motown to Off The Wall, BBC Four, 9.00pm
Pink Floyd: The Story of Off The Wall, Sky Arts, 1.00pm
The Hollies: Look Through Any Window, Sky Arts, 2.20am
Monday, March 12
California Dreamin': The Mamas and The Papas, Sky Arts, 7.30pm
Frank Sinatra; A Man and His Music, Sky Arts, 8.45pm
Wednesday, March 14
Blues America, BBC Four, 9.00pm
Island at the BBC, BBC Four, 12.00am
Thursday, March 15
Other Voices, RTÉ2, 11.15pm
Tonight, Django Django, Dermot Kennedy, New Jackson, and in the Other Room, Slow Riot.
The Ritchie Blackmore Story, Sky Arts, 9.00pm
Friday, March 16
EBBA Music Awards, RTÉ2, 11.20pm
Songs of Ireland, BBC Four, 8.00pm
The Irish Rock Story: A Tale of Two Cities, BBC Four, 9.00pm
Here Comes The Summer: The Story of The Undertones, 10.00pm
Van Morrison Live at Eden, BBC Four, 11.00pm
Legends of The Canyon, Sky Arts, 9.00pm
Ireland's Top 10 albums
1 The Greatest Showman - Motion Picture Cast Recording (Atlantic)
2 Divide - Ed Sheeran (Asylum)
3 Live at the NCH - Gloaming (Real World)
4 Picture This - Picture This (Warner Music Ireland)
5 Dua Lipa - Dua Lipa (Warner Bros)
6 Stoney - Post Malone (Republic Records)
7 Camila - Camila Cabello (SYCO Music)
8 Flicker - Niall Horan (Capitol)
9 x - Ed Sheeran (Asylum)
10 The Thrill of it All - Sam Smith (Capitol)
Ireland's Top 10 Singles
1 (last week 1 (this week) God's Plan - Drake (Cash Money/Republic Records)
2 (4) These Days - Rudimental/Glynne/Macklemore (Asylum)
3 (3) IDGAF - Dua Lipa (Warner Bros)
4 (6) Friends - Marshmello & Anne-Marie (Asylum/Atlantic)
5 (2) Psycho - Post Malone Ft Ty Dolla Sign (Republic Records)
6 (5) All the Stars - Kendrick Lamar & Sza - (Interscope)
7 (10) Breathe - Jax Jones Ft Ina Wroldsen (Polydor)
8 (16) The Middle - Zedd/Maren Morris/ Grey (Interscope)
9 (7) Strangers - Sigrid (Island)
10 (8) Barking - Ramz (Polydor)
Chart courtesy of IRMA
Alan Corr @corralan