Marty Morrissey has said the 'Marty Party' is only getting started and admits that he has no plans to give up dancing with his professional partner, Ksenia Zsikhotska, anytime soon.
The much-loved contestant became the fifth celebrity to be eliminated from Dancing with the Stars on Sunday night, after losing out in the dance-off to Alannah Beirne.
Speaking to RTÉ Entertainment, Marty said he is sad to leave the competition, while Ksenia admitted she will miss their "little adventure".
"We are sad to be leaving the competition. We were hopeful that we might get through last night. But 'it is what it is', as Tomás O'Leary would say.
"Last night we were disappointed and surprised because I think we both felt that we might knock another week out of it".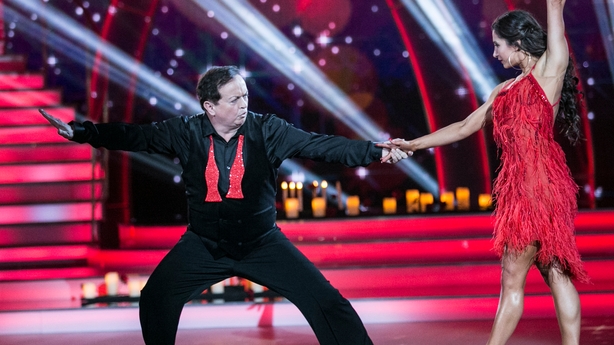 Marty says he is looking forward to learning some of the dances he will miss out on now that he's out of the competition and to having long lunches with Ksenia.
"I have to go back to work and do a couple of things but in the evening time or whatever, I think we might get together and do the tango, and a couple of things we didn't get to do that we can actually enjoy.
"We're going to stay at it. We've formed a friendship that I'm very proud of and I hope that will always be there".
The sports commentator knows that the competition is about to heat up and admits he is looking forward to watching it from the comfort of his own home.
"It will probably get a little more serious now. But I'm very proud that we contributed as a team to eight weeks of it. The reaction we've gotten has been very positive. We're sorry to go but happy we did as good as we did.
"The better dancers are there - no question. We wish every one of them the best of luck because it's not easy, and it's going to get worse for them, because now there's going to be two dances a week....and we'll become critical couch judges."
You can catch Dancing with the Stars on Sunday, March 4, at 6.30 pm on RTÉ One.