Marty Morrissey became the fifth celebrity to be eliminated from Dancing with the Stars tonight, after losing out in the dance-off to Alannah Beirne.
The RTÉ Sport broadcaster's rumba routine to Chris de Burgh's 'Lady in red' earned a standing ovation from the crowd in the dance-off, but couldn't swing the judges favour in his direction as Brian Redmond, Loraine Barry and Julian Benson all voted to keep Alannah in the competition.
Speaking after his elimination, Marty said "I'm going to have a party tonight", and said that he was "very hesitant" to be a part of the show at first.
He said that dancing with partner Ksenia had been one of the highlights for him, and that those taking part in the show were "courageous" as none of them were dancers.
"I just want to say.... Thank You."
A final farewell from @MartyM_RTE for season 2 of #DWTSIrl.

What a gentleman.#MartyPartyisOver #DWTSIrl pic.twitter.com/xurpTvEYJ5

— RTE One (@RTEOne) February 25, 2018
Opening the show were Erin McGregor and Ryan McShane, dancing a Cha-Cha to 'Its raining men'. Fresh from last week's dance-off, the pair delivered an energetic Cha-Cha, with Nicky Byrne pointing out it was the highest scoring Cha-Cha the show has had. The judges were unanimous in their praise, noting Erin came back strongly from the bottom two last week.
Julian admired the pair's step sequences and rewarded their routine with a 9, while they earned an 8 from both Brian and Loraine, the former admired her footwork, while the latter said the performance could have been a bit "crispier".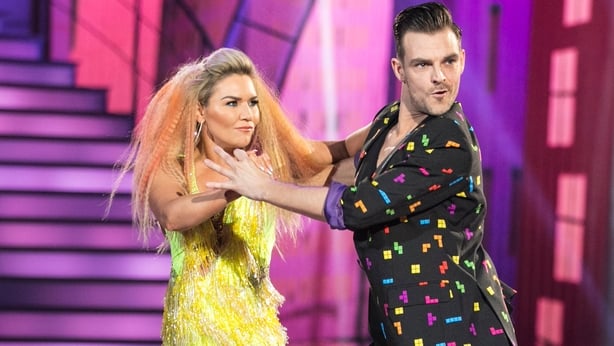 Following Erin and Ryan were Marty and partner Ksenia Zhikhotska, whose rumba routine matched their high score of 16 they earned the previous week. Their flowing performance was met with a big reaction from the crowd, and led Julian to brand the performance as "emotionally charged", while Brian Redmond said Marty was "probably one of the best standing still dancers he has ever seen".
It wasn't enough for them unfortunately, as they found themselves in the dance-off, and ultimately out of the show.
Would @CdeBOfficial would be proud of @MartyM_RTE & @KzKsenia's romantic rumba to Lady in Red? #DWTSIrl pic.twitter.com/popcLPY2i4

— RTE One (@RTEOne) February 25, 2018
Next up were Alannah Beirne and Vitali Kozman, who were looking to make their way back to the summit of the leaderboard after a bright first few weeks. Dancing a Quickstep to the Friends theme 'I'll be there for you', they were rewarded with a score of 26. Julian said the pair's routine was "fast and powerful" and that they "raised the bar".
Brian said he enjoyed the performance overall, and singled out the swinging sections for praise, calling them "long, peaceful, and elegant". Loraine said it was the "complete quickstep" and loved "the precision and quality". Unfortunately, they found themselves in the dance-off despite briefly being top of the pile. Fortunately, they danced their way into next week as all three judges voted to save them.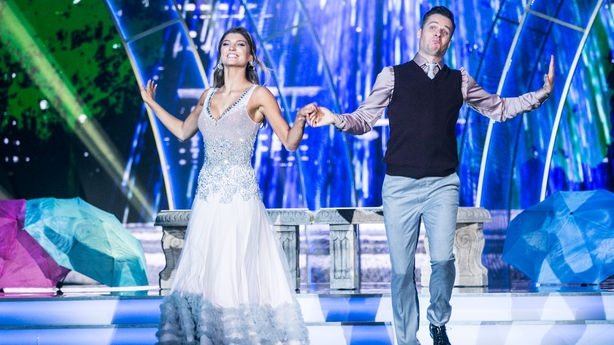 Following Alannah and Vitali were Rob Heffernan and Emily Barker, who danced a Cha-Cha to 'Ice Ice Baby' by Vanilla Ice. While they had the audience on their feet after their routine, the judges were not so kind.
Brian was unamused as he said their Cha-Cha was not great, adding that the steps were too big and that Rob was "trying too hard". Julian said he enjoyed the floor use and the creativity.
Brian said Rob should have rested up after his performance, as he could easily see him in the bottom two - thankfully for the pair, that wasn't to be the case.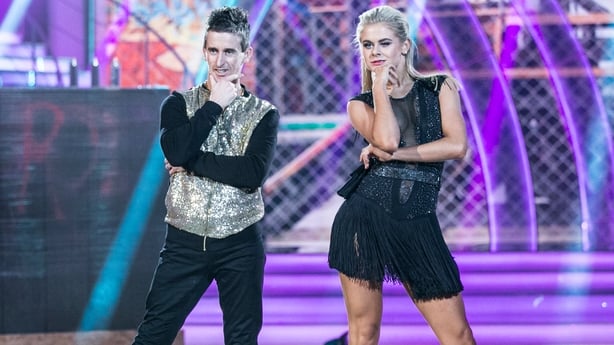 Fresh from a perfect score last week, the only way was down for Anna and Kai, as their American Smooth routine to Billy Ray Cyrus' 'Achy Breaky Heart' earned them a solid score of 22. Their routine incorporated American Smooth and elements of Foxtrot of which both were singled out for praise by Loraine.
Julian said their performance was "fresh and unique" while pointing out the pair had "good synchronization". Brian said the performance was good overall but that the country western theme did not suit their performance.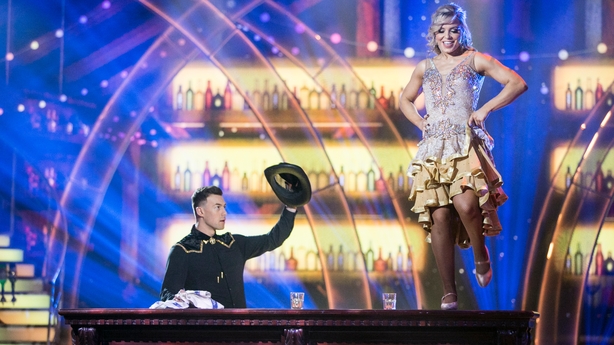 Deirdre O'Kane and John Nolan took guilty pleasures week to the next level as they broke out 'Tragedy' by Steps, possibly becoming the first people to dance a Paso Doble to the cheesy tune. Brian said their performance went "really well" as they managed to make the music work with their Paso, and branded their routine as "strong".
Loraine said their dance was "very powerful" and "courageous" while Julian added their performance "was no tragedy, this was a triumph" and noted that she played to her strengths as an actress. Their reward was an improved score on last week as they earned a 24 from the judges.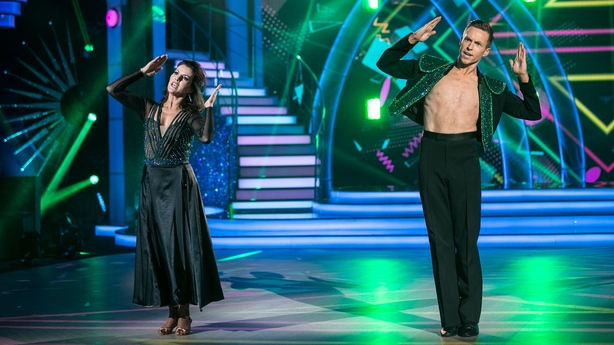 Closing the show were Jake Carter and Karen Byrne, who danced a Viennese Waltz to 'You'll never walk alone' by Gerry and The Pacemakers. Liverpool man Jake delivered an emotional dance to an emotional song, which earned the pair a spot at the top of the table with a score of 28, including the only 10 of the night.
Julian said Jake "engaged emotionally with the track" and that he "became the leading man" this week, while Brian said Jake was now a real contender in the competition and had "done Liverpool fans around the world proud".