Erin McGregor says she's not in Dancing with the Stars to win it anymore and admits there has been some "extreme highs and lows" in the competition.
The fitness model, and sister of UFC fighter Conor McGregor, previously told RTÉ Entertainment that she wanted to take home the glitterball trophy, but Erin says that doesn't matter to her anymore.
"It's funny because when I made that statement I wasn't really in training. It's been such an emotional journey. There's been extreme highs and extreme lows. What I've realised each week is that it's just about me growing as a person and staying in each week.
"I was convinced I would be voted out by Week 1. It's a really good feeling to know that I'm halfway through the show and know that people do actually like me.
"It's not really about a competition for me anyone."
Erin admits she's grown as a person and says she is starting to realise that other people's opinions don't matter as she is doing her best.
"Each week it's about getting out there and doing the absolute best I can and not making a show of myself on national television. I'm just trying to keep it as real and honest as I can. I've grown so much as a person. Other people's opinions of me at the start hurt me. There were tears and I couldn't believe what some people were saying about me.
"Now I've realised that it doesn't matter what anyone thinks about you. As long as you are a good person, a kind person, and try not hurt anyone else and just do the best you can, that's all that matter.
"I can't keep on letting other people hold me back - that in itself to me feels like winning."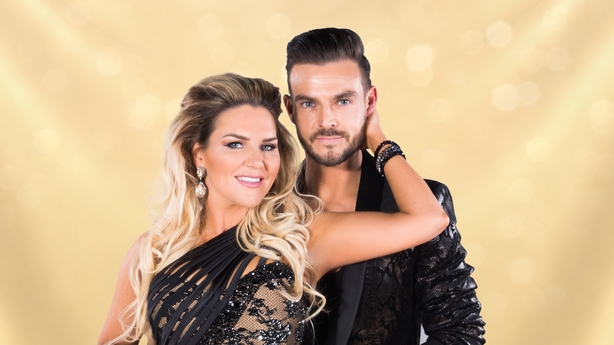 Erin is set to dance Ryan's favourite dance this week - the Paso Doble - to The White Stripes' anthem Seven Nation Army, and she hopes to make her partner proud.
"I just hope that I can step up to the mark and do him proud. Ryan is not one bit harsh. I laugh when people say that. He's so easy to get on with and is probably one of those teachers who never criticises."
"He only tells you that you are doing amazingly, even when I know I'm not! He's a very supportive teacher and believes in building a student up instead of tearing them down," she added.
We need your consent to load this Instagram contentWe use Instagram to manage extra content that can set cookies on your device and collect data about your activity. Please review their details and accept them to load the content.Manage Preferences
You can catch Dancing with the Stars on RTÉ One this Sunday from 6.30pm.