Oscar nominee Richard Jenkins told RTÉ Entertainment it is "incredibly rewarding and gratifying" to have people responding positively to his new movie The Shape of Water.
The 70-year-old actor, who stars alongside Sally Hawkins in del Toro's fantasy romance, admits he really does "appreciate" and "embrace" viewers' feedback.
Speaking to RTÉ Entertainment, he said: "You don't make any movie in a vacuum. It's not finished until people see it. How they respond is incredibly important because you don't make it for yourself, you make it for the audience.
"That's what you are doing. That's Guillermo's art – and to have people respond to it is incredibly rewarding and gratifying. It just really is and for him it's wonderful, and for all of us, it's wonderful."
"You put yourself out there and hope people like it, and many times they don't, so when they do you better appreciate it and embrace it."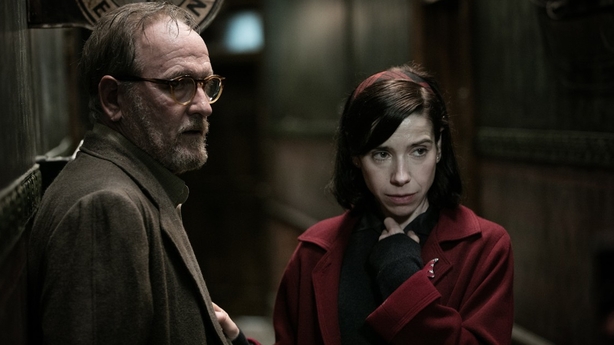 The veteran actor says he isn't bored of his job yet and admits he was blown away by The Shape of Water set.
"It's a great honour to be in this profession. It's what I've always wanted to do my whole life and to do it and not appreciate it would be foolish.
"I walked into my set and my apartment and it was like walking back into time. I say everything in the apartment was authentic but nothing was real. It had a colour scheme - it was a piece of art.
"Sally's apartment next door was a piece of art. We were different parts of the same painting. That's when I really got excited was when I saw that set."
The Shape of Water, which is up for 13 awards at this year's Oscars, is released in cinemas on February 16.
Read our five-star review here.