Alicia Vikander has revealed she is happier than she's ever been after marrying actor Michael Fassbender in October 2017.
The 29-year-old Tomb Raider star, who tied the knot in October last year in a private ceremony in Ibiza, said she is excited about what the future has in store.
Asked about their relationship by Vogue magazine, Vikander said: ''I feel I'm more happy and content than I've ever been.''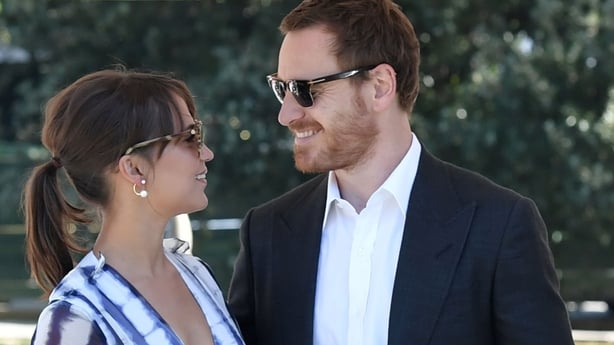 The couple first met on the set of romantic period drama The Light Between Oceans and the Swedish actress said she would love to work with her hubby again if the opportunity arose.
"We had a great experience ... I think he's one of the absolute best actors I've worked with.
''Of course he'd done more films than me, but immediately when we started to work together he was so open to wanting me to chip in new ideas and thoughts. He would be like, 'I'm stuck; what should I do?' and I would say, 'You're asking me?'
''That was such a sweet thing ... Life is about a lot more than work, but if it's also your biggest passion, of course it's something you enjoy talking about," she added.
Alicia Vikander stars on the cover of our March issue! Read the full interview: https://t.co/Bz9Q7hMSrc pic.twitter.com/wkQebZPn5Y

— Vogue Magazine (@voguemagazine) February 8, 2018
Tomb Raider is set for release next month.