The Crown and Doctor Who star Matt Smith is poised to swap his role of the Duke Of Edinburgh for that of cult leader and murderer Charles Manson.
The Press Association reports Smith will  star in new film Charlie Says, directed by American Psycho filmmaker Mary Harron.
According to trade publication The Hollywood Reporter, the film will focus on three women, played by Hannah Murray, Odessa Young, and Marianne Rendon, who were sentenced to death in connection with the Manson Family murders.
It will also star Suki Waterhouse, Sin City's Carla Gugino, Kaylie Carter and Nurse Jackie actress Merritt Wever.
Wever will play a young graduate student, Karlene Faith, who was sent in to prison to teach the women after the death penalty was lifted and they were given life sentences.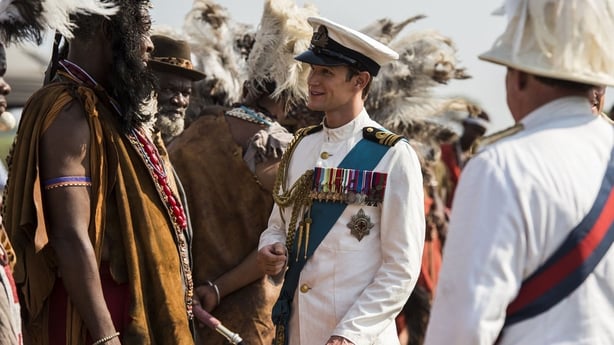 The film is due to begin filming in Los Angeles in the spring and will be written by Harron's American Psycho writing partner Guinevere Turner based on source material from The Family by Ed Sanders, as well as The Long Prison Journey of Leslie Van Houten, written by Faith.
Smith played the Duke Of Edinburgh for two series of The Crown but is due to be replaced for the third.
It has already been announced that Olivia Colman will take over from Claire Foy as the Queen, and Helena Bonham Carter is tipped to replace Vanessa Kirby as Princess Margaret.
Another film about Charles Manson, directed by Quentin Tarantino, is also in the works, with Leonardo DiCaprio reported to star as an ageing actor.