Sarah Jessica Parker has said she is "heartbroken" by her Sex and the City co-star Kim Cattrall's recent comments, in which she said the two of them were never friends.
Last October, Cattrall spoke to Piers Morgan for his show Life Stories on ITV about not wanting to film a third film in the SATC franchise, and also said leading star Parker "could have been nicer".
"We've never been friends. We've been colleagues and in some ways it's a very healthy place to be because then you have a clear line between your professional life and relationship and your personal", Cattrall said.
Now, 52-year-old actress Parker has tackled the comments in a new interview, saying she was "heartbroken" after reading what Cattrall said.
We need your consent to load this YouTube contentWe use YouTube to manage extra content that can set cookies on your device and collect data about your activity. Please review their details and accept them to load the content.Manage Preferences
In an interview with Andy Cohen on Watch What Happens Live, said she spoke about the comments "endlessly" with friends for a whole week after they came out.
"I found it very upsetting because that's not the way I recall our experience. It's sad, but I always think that what ties us together is this singular experience", Parker said.
"It was a professional experience but it became personal because it was years and years of our lives so I'm hoping that that eclipses anything that's been recently spoken.
"That many years spent doing something so special that people had a connection with it is such a privilege", she added.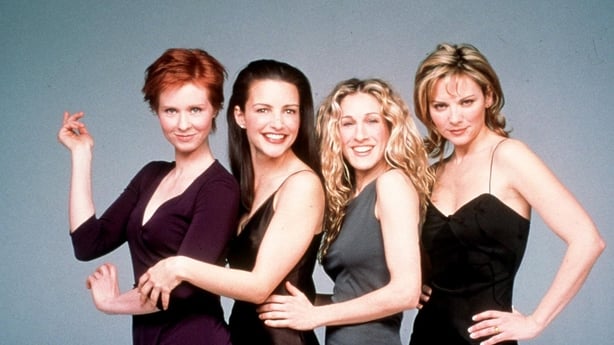 It was announced last September that Sex and the City 3 would not be happening, with Parker saying it was "disappointing that we don't get to tell the story".
There were reports that the film had been shelved due to outrageous demands from Cattrall, but the actress hit back saying that the only demand she made "was that I didn't want to do a third film".
Woke 2 a @MailOnline 💩storm! The only 'DEMAND' I ever made was that I didn't want to do a 3rd film....& that was back in 2016

— Kim Cattrall (@KimCattrall) September 29, 2017
Parker opened up about the possibility of filming the third SATC outing with another actress playing Cattrall's central character, Samantha Jones.
When Cohen suggested that Sharon Stone could play the part, Parker replied: "I think you're not the first person to say that. I think it's a really interesting idea."
Cohen asked if they would consider writing SATC 3 with Samantha written out of the plot or having passed away, she said: "I think once everybody has thoroughly experienced the grieving process, then Michael Patrick [King[ can go back and sort of ponder what he might want to do and how he might want to proceed.
"That's the most clear answer I've given yet."
We need your consent to load this YouTube contentWe use YouTube to manage extra content that can set cookies on your device and collect data about your activity. Please review their details and accept them to load the content.Manage Preferences