Conor McGregor was honoured at the 7th annual Best Of Ireland Gala in New York City last night for his continuing charitable work with children's hospitals in Ireland.
The Notorius star attended the event with his partner Dee Devlin as well as his MMA coach John Kavanagh and his girlfriend Orlagh Hunter.
The event is held every year in the Big Apple in order to raise funds for the Our Lady's Children's Hospital Crumlin in Dublin and Children's Medical Research Foundation (CMRF).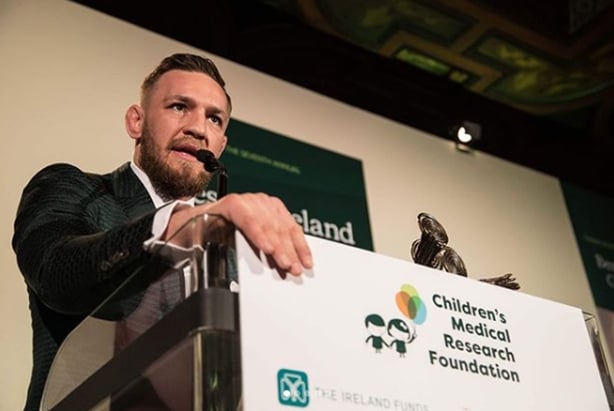 This year the Gala raised over $800,000 (€643,000) with an "on the spot generous donation" from McGregor according to Kavanagh.
Kavanagh tweeted:  "Was told they normally raise about 600k. Tonight they broke 800k for first time.
"This included an on the spot generous donation from Conor after already donating. He's not a bad kid."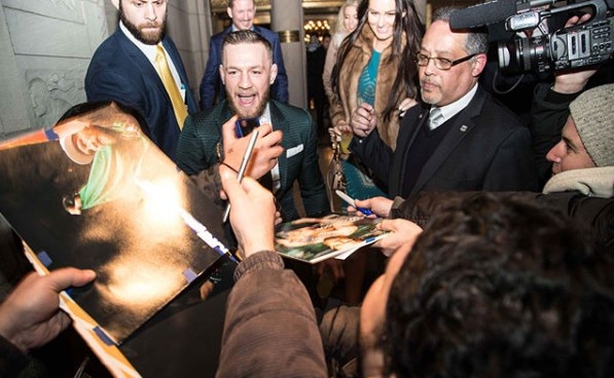 Taking to Instagram to share snaps from the night McGregor said that "everyone involved in this should be very proud" and that he was looking "forward to hearing and seeing reports of where the money is put to use in the hospital".
Speaking at the event McGregor said that "Our Lady's Children's Hospital Crumlin is very, very close to my heart. Like I said, I was born and raised in Crumlin."
McGregor also revealed that he is in negotiations for his next fight and admitted that he would love to take on Floyd Mayweather again but this time in a UFC bout.
Pictures courtesy of @thenotoriousmma/Instagram