Production on House of Cards has resumed three months after filming halted due to sexual harassment allegations levied against its leading star Kevin Spacey, and the show has now roped in two Oscar-nominated stars for the final run.
In October, production on the show's sixth season was halted in the wake of a historical harassment claim made against Spacey by actor Anthony Rapp.
Spacey subsequently faced a wave of accusations of inappropriate behaviour from his time as artistic director at The Vic theatre in London. The 58-year-old actor is also currently being investigated by police in the UK over allegations of sexual assault.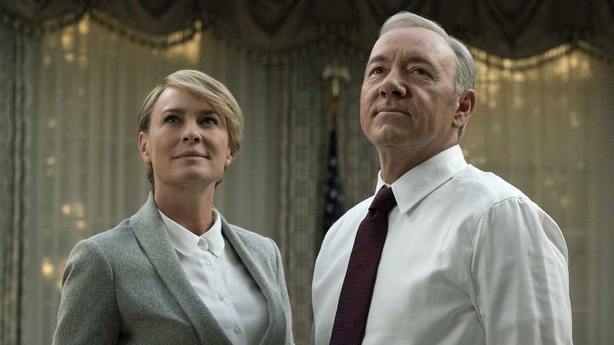 In November, Netflix severed ties with the disgraced actor, but said that they would work with the production company to "evaluate a creative path forward" for the show.
It is not yet clear how Spacey's central character, President Frank Underwood, has been written out of the show, although it is known that the show will refocus its attention on Claire Underwood, played by Robin Wright.
On Wednesday (January 31), producers revealed that they have signed acclaimed actors Diane Lane and Greg Kinnear for key roles in the sixth and final run. Details of their characters have not yet been revealed, although The New York Times reports they will play a brother and sister.
The premiere date for House of Cards' sixth and final season has not yet been announced.