Kenneth Branagh received the Freedom of Belfast to rapturous applause in a ceremony on Tuesday evening.
Taking to the stage to accept the award at a special event in Belfast's Ulster Hall on Tuesday evening, the 57-year-old actor was greeted with applause and cheers from the audience.
#KennethBranagh receives freedom of city of Belfast @RTE_Ents @rtenews pic.twitter.com/FE27ku0Ewd

— Sinéad Crowley (@SineadCrowley) January 30, 2018
Earlier in the day, Branagh was born in Belfast in 1960,  said he carried "freedom and imagination" with him from the city when he moved away with his family at the age of nine.
Speaking at a press conference in the city he said being awarded the freedom of his hometown was "very humbling."
"I'm mostly delighted because it gives me the chance to talk about, not myself, but about the great city that I love, and the people of it who have helped shape me and sent me out into the world a particular person, and I'm grateful for that," Branagh said. 
"It's very humbling and it's amazing to follow in the footsteps of so many extraordinary people."
We need your consent to load this rte-player contentWe use rte-player to manage extra content that can set cookies on your device and collect data about your activity. Please review their details and accept them to load the content.Manage Preferences
"I am very pleased to be here, I know my mum and dad would've been so super, super proud," he added.
Branagh, a five-time Oscar nominee, was most recently seen in cinemas in Murder on the Orient Express and Dunkirk, and is highly regarded for his theatre work, also spoke about the impact growing up in Belfast had on his career.
Reminiscing about family gatherings where "everybody just had something to do; they had a song or a poem or a story, and they enjoyed sharing it," Branagh said it made him see performance as a "very natural part of life."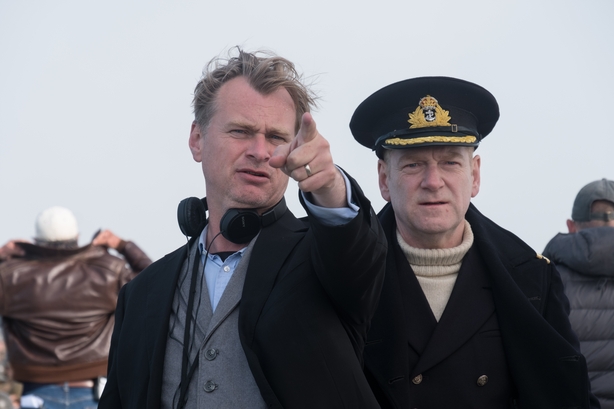 "Nobody was from a showbiz background but everybody was very interested in people and I think it made me enjoy words, made me enjoy performance, it made me see that as a very natural part of life, that wasn't necessarily about being on stage or in front of the camera," he said.
"It was just about being expressive with the stories around your life, and with a massive extended family we had many of those, many colourful characters, and i think that freedom and imagination was what i carried away from here."
Branagh will become the 82nd person to receive the honour, which will be bestowed on him at a ceremony in the Ulster Hall at 7.00pm on Tuesday evening.