Actress Alicia Vikander has lamented the lack of strong female roles in Hollywood, saying that in the past four films she has starred in she "didn't have a single scene with another woman".
The Tomb Raider star appeared at the Göteborg Film Festival in her native Sweden where she made the comments as she accepted the honourary Nordic Dragon Award.
Making the speech in Swedish, Vikander said she has only made "three-and-a-half films" with strong female directors, writers, producers and leading actresses.
January 26 - Gothenburg Film Festival. https://t.co/c4zb4I3saI #AliciaVikander #GothenburgFilmFestival pic.twitter.com/ZncNE6y16o

— Alicia Vikander Daily ? (@VikanderAliciaa) January 27, 2018
According to Variety, the Oscar-winning star said: "It made me realize that strong women are alone, as women, on the big screen. The roles we play are against strong men.
"I've played four leading roles in a row, and didn't have a single scene with another woman."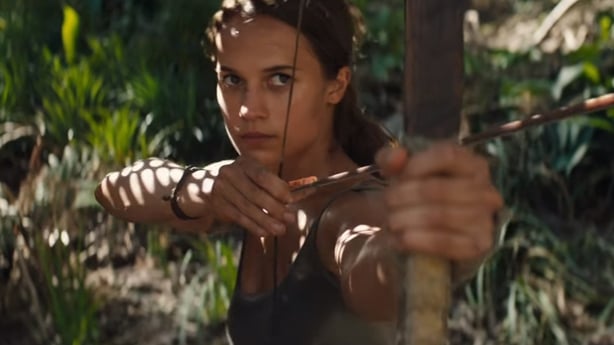 The Academy Award-winner decided that she wanted to be part of "a change".
"Instead of getting frustrated, I told myself to focus – that I can be part of a change", she said. "Not alone, but together with others, as in MeToo, TimesUp, Sweden's Tystnadtagning, ShoutOut. It is not all about men versus women, it is also about us, women to women. We have been separated and made to compete.
"But we have suddenly realised there is not room for only ONE girl; we are sisters, not competitors, and with sisterhood comes play and creativity. During the last few months, I have made more friends in the business than I have managed to rattle together from all the films I have worked on before."
Vikander's latest film Tomb Raider, in which she plays Lara Croft, is set to hit cinemas in March.