Downsizing star Hong Chau has spoken about working with Oscar-winning screenwriter and actor Matt Damon, saying he doesn't act like he's above others on set.
Chau, who has been nominated for Critics Choice, Golden Globe and Screen Actors Guild awards for her scene-stealing role in Alexander Payne's social satire, said her relationship with Damon was "effortless" while making the film.
Speaking to RTÉ Entertainment she said: "I met him on our very first day of shooting. I didn't have time to go get a coffee with him or anything beforehand, and just boom from day one I felt like he was a person who was present, that he's not some highfalutin Hollywood star.
"He's a person who has worked a lot in his life but he's also very happy to be working still and it's very apparent when he shows up on set it's a joy for him to come in to work every morning.
"He doesn't take it for granted", she added.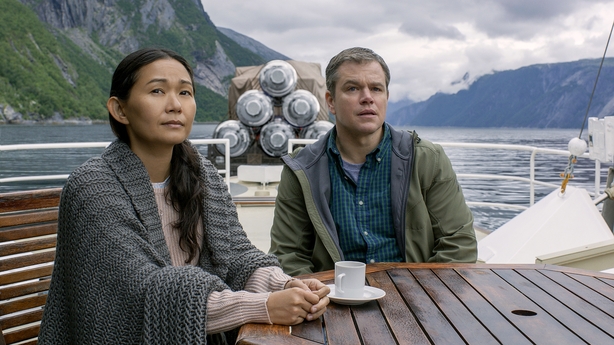 In December, 47-year-old Damon came under fire for comments he made regarding the sexual abuse scandal in Hollywood, which many people regarded as "tone deaf".
Last week, the Hollywood power-player apologised for his widely mocked comments, in which he said men who are not sexual predators are not being talked about enough, by telling US TV show Today: "I really wish I'd listened a lot more before I weighed in on this."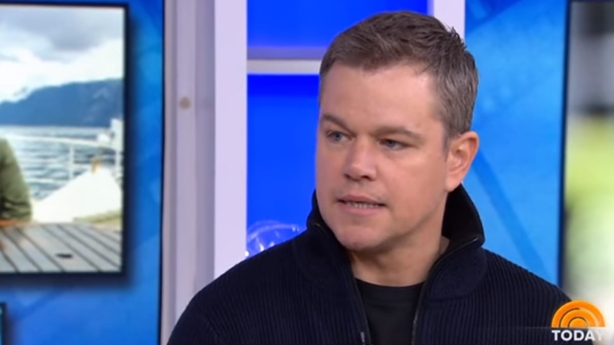 Chau's performance as Vietnamese activist Ngoc Lan Tran has been singled out as being the emotional backbone of Downsizing and she also provides many of the funniest moments. The actress was born in Thailand in a refugee camp after her family fled from Vietnam in the late 1970s. They later moved from Thailand to New Orleans in the United States where she was raised.
Chau said she is proud of being able to embrace her Vietnamese heritage to the film, something that is not often the case.
"With movies being the way they are, I find that it's so rare for me to actually bring any of my actual life, my actual biography into a role because it's usually set on some other planet, or just something that is so distant from for who I am and how I grew up", she said.
"Those are the things that I actually respond to more - when there are characters that are weighed down by actual forces that are going on in reality. The more realistic and grounded a story is the more appealing it is to me. Not to knock any fantastical stories, I mean the premise of ours sounds a little fantastical too, but I admire Alexander's restraint in not going too bonkers or gimmicky with anything.
"I think that's what, as an audience member, having seen this film a couple of times, what I appreciate is just how grounded and how beautiful the story is and I get to spend time with the characters and I have some space to feel emotions and to ponder what's going on."
Downsizing hits cinemas on January 26 in Ireland.
We need your consent to load this YouTube contentWe use YouTube to manage extra content that can set cookies on your device and collect data about your activity. Please review their details and accept them to load the content.Manage Preferences