The six-part Young Offenders television series will debut on RTÉ2 on February 8, which will see the stars of the hit feature film reprise their roles for the small screen.
The coming-of-age adventure follows Conor (Alex Murphy) and Jock (Chris Walley) as they navigate their awkward teenage years, coming up with schemes to distract them from the troubled home lives and inability to stay out of trouble in school.
The series was filmed in Cork last summer, and Peter Foott, the film's writer-director who has also written, directed and executive produced the TV series, previously told RTÉ Entertainment that it won't be a straight-up sequel to the film.
"It starts at the same point as the movie and we tell a different story," he explained. "It's almost like a prequel.
"The way that the stories are told they're all interwoven through the six episodes so it's kind of like one journey."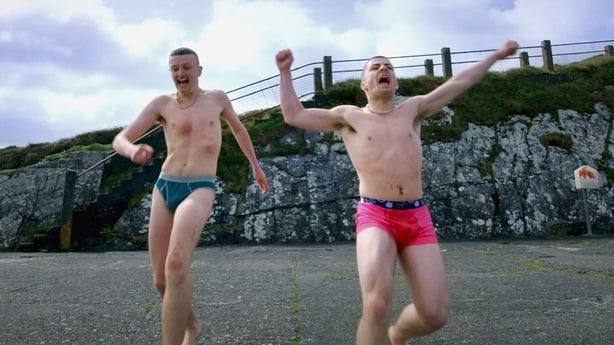 The Young Offenders became a box office sensation and was the highest grossing Irish movie of 2016, raking in well over €1 million.
The series was made for the BBC, in association with RTÉ and the Broadcasting Authority of Ireland.
RTÉ's Head of Comedy Eddie Doyle praised the "wonderfully high-energy comic world" of Foott's creation.
With his film having been such a success, Foott said he "cannot wait for Irish audiences to see the new adventures" the series will see Conor and Jock involved in.
"We've been so lucky to have the incredible support of the people of Cork while filming the series. The whole team is really excited for the show to actually be out there and we all hope that the Irish audience will take to the TV show the same way they took to the original film," Foott added.
The Young Offenders starts on Thursday, February 8 on RTÉ2 at 9.30pm.