The Young Offenders writer-director Peter Foott has told RTÉ Entertainment that the just-announced TV series of the box office hit does not pick up where the big screen adventure left off, but - unusually - starts at the same point as the movie.
The Cork cocaine caper, which followed the adventures of two deluded teenagers who embark on a road trip in an attempt to 'liberate' a bale of Class A drugs from a crime scene, has been commissioned as a six-part television series for BBC and RTÉ and is due to hit screens next year.
A delighted Foott told RTÉ Entertainment that he had changed his mind about writing a straight-up sequel to his feature debut and instead had chosen a different route for the small screen.
"It starts at the same point as the movie and we tell a different story," he explained. "It's almost like a prequel.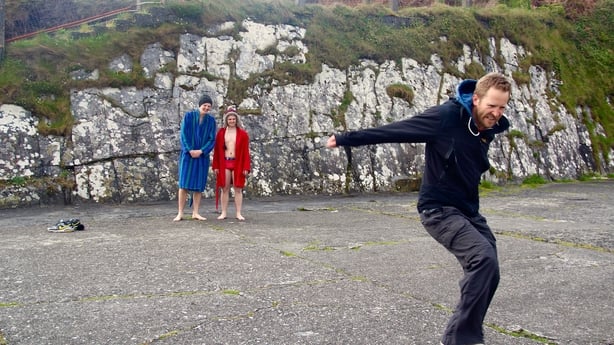 "The way that the stories are told they're all interwoven through the six episodes so it's kind of like one journey."
Foott said he "couldn't be happier" with the way the writing process has been going.
"I think it's very funny, but I think it's got a lot of heart," he continued. "I think it's got a lot of what the movie had in terms of real depth to the characters.
"We just felt there was more to these characters than people got to see and it's about expanding on their lives and seeing what else is going on."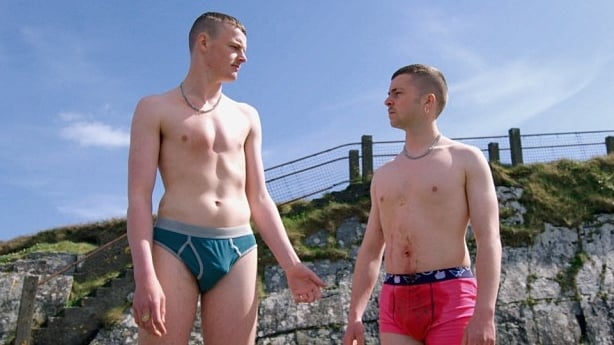 "For the fun of it, I'm going to be writing and directing the six of them!" he laughed. "I'm still very excited about the world that it is."
The Young Offenders became a box office sensation and was the highest grossing Irish movie of 2016, raking in well over €1 million.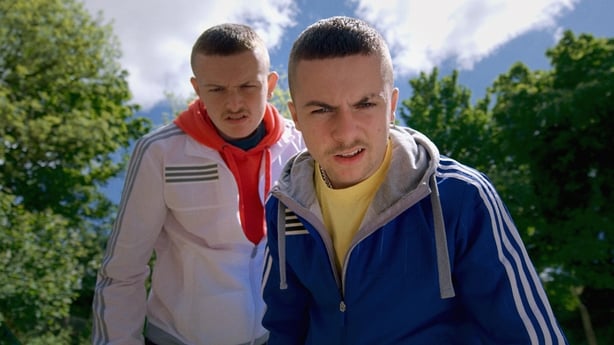 The story's loveable rogues, Conor MacSweeney and Jock O'Keeffe, are played by newcomers Alex Murphy and Chris Walley. Conor's long-suffering mother, Mairéad MacSweeney, is played by Hilary Rose, who in real life is married to director Foott.
All three actors received Irish Film and Television Academy award nominations for their performances in The Young Offenders, while Foott won the award for Best Screenplay.
We need your consent to load this Facebook contentWe use Facebook to manage extra content that can set cookies on your device and collect data about your activity. Please review their details and accept them to load the content.Manage Preferences
The cameras are due to start rolling on the TV spin-off in Cork this summer.
"We're having to shoot three hours, so it's like making two movies," said Foott.
"A lot of the time when you start a new project you're starting off from fresh, but here we have this world that we've built up and fallen in love with, and I'm able to expand on that."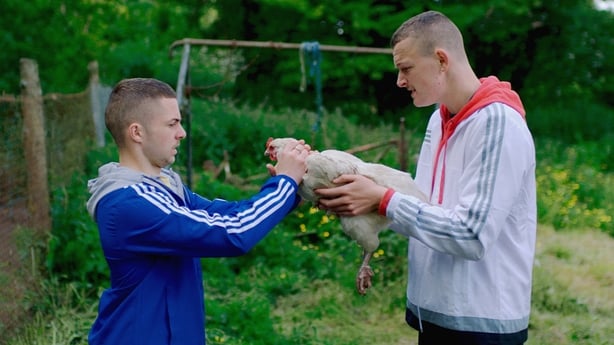 The director admitted that there were some nervous moments before the TV deal was done.
"I think there came a point where we were wondering what was going to happen and then the BBC came out and said they wanted to do it," he recounted.
"That was a great day for us to hear that news, and then to have RTÉ come in on top of that as well just makes it even better news."
When asked where he was when he heard the news, Foott replied: "Myself and my wife were at home and we were just after finishing dinner.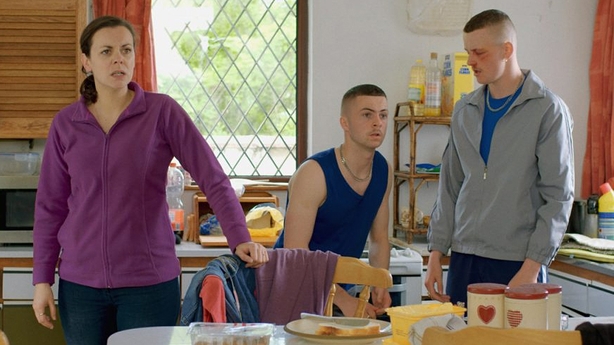 "We had a bottle of champagne that my agency had given us at Christmas time to celebrate how well the film had done and we said we'd hold on to it for a special occasion. Then this email in and we went and got it straight away!"
The Young Offenders is currently available to download and rent and is also streaming on Netflix.
We need your consent to load this YouTube contentWe use YouTube to manage extra content that can set cookies on your device and collect data about your activity. Please review their details and accept them to load the content.Manage Preferences