Entrepreneur Norah Casey and her professional partner Curtis Pritchard have become the first couple to be eliminated on Dancing with the Stars on RTÉ One.
So sorry to see @NorahCasey leave tonight... #DWTSIrl pic.twitter.com/ztx0eOKQOc

— RTE One (@RTEOne) January 21, 2018
Dancing the Paso Doble to Senorita, the couple received 17 points from the judges - not the lowest score on the night.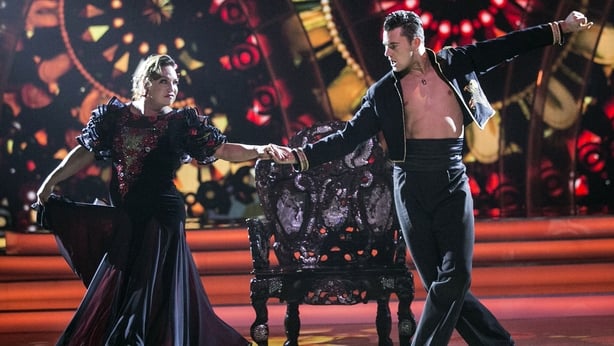 But when the viewers' votes were combined with the judges' scores it was not enough to keep Casey and Pritchard in the competition. 
After she received the news of her elimination, Casey said: "People have only seen the show for three weeks but I've been on this journey for the last couple of months and it's been amazing.
"I sold a chunk of my business - I said God wrote it for me - I've just been transformed. It's been the most amazing experience."
Paying tribute to her partner Pritchard, Casey said: "He's a fantastic young man, amazing teacher. He wrote beautiful choreography for me. He showcased me the best way possible."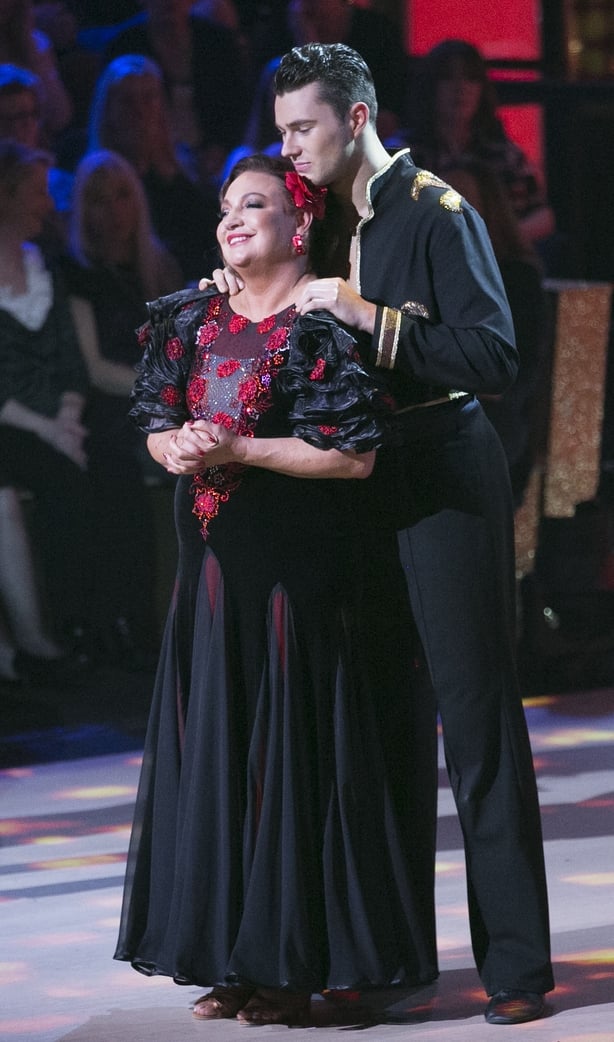 "I know we've gone out so early," replied Pritchard, "but honestly, seeing you smile in rehearsals - like I said before - you made me win the competition already." 
Girl Power Impresses Again
Despite Casey's elimination, Sunday's show saw the female contestants delivering the most memorable performances - for the right reasons - of the night, leaving the male celebs with a lot to think about between now and next week.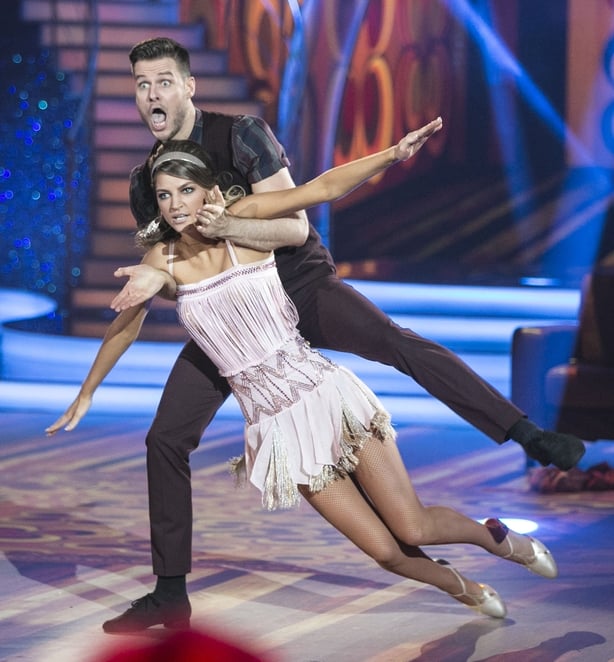 Model Alannah Beirne and her professional partner Vitali Kozmin topped the leaderboard with 26 for their Charleston - and received a standing ovation from the audience.
Judge Brian Redmond said that Beirne and Kozmin's high-energy performance was equal to the dances in last year's final, while fellow judge Loraine Barry described it as "a roaring success". 
"A roaring success!" Wow congratulations @AlannahBeirne & Vitali! #DWTSIrl pic.twitter.com/Y04Vt1JniW

— RTE One (@RTEOne) January 21, 2018
For the returning Julian Benson, understatement was never going to be an option, and he hailed it as the "hottest, sexiest" Charleston he had ever seen and "box office gold". 
Also impressing on Sunday's show were former fitness model Erin McGregor and Ryan McShane with 22 points for their classy Viennese Waltz.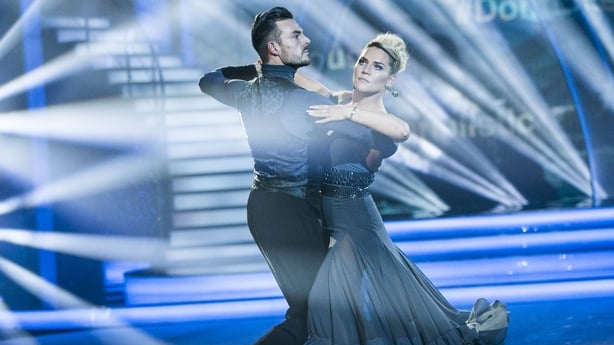 It was a routine judge Benson described as "#fabulous" - one of the two catchphrases of the night (more on the other one soon).  
Deirdre O'Kane (Tango - 19 points), Anna Geary (Samba - 18 points) and Maia Dunphy (Waltz - 16 points) also delivered some special moments during their performances, with some fans of the show feeling that writer and presenter Dunphy and her partner Robert Rowinski deserved better marks from the judges. From this seat it was hard to disagree.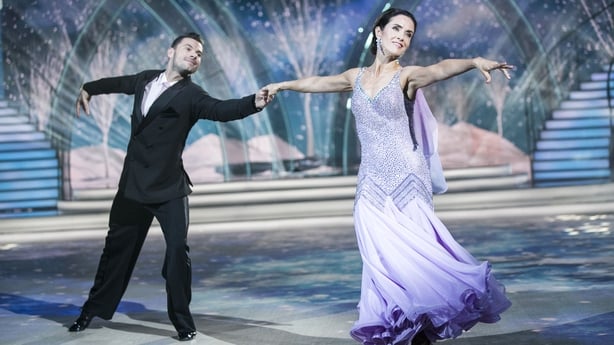 As for the Lads…
Best of the boys, and looking set for a decent 'run' in the competition, were rugby player Tomás O'Leary (Jive - 22 points) and singer Jake Carter (Quickstep - 21 points), who were followed by race walker Rob Heffernan (Tango - 18 points).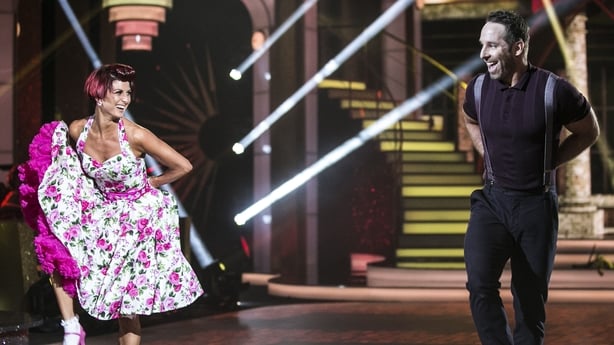 Carter's performance also prompted the show's other standout soundbite - again courtesy of Benson - "Suck, tuck and drop". Expect to be sick of it between now and Sunday. 
"Suck, tuck and drop" - great advice for "dashing and debonair" @jakecartermusic @KarenDWTS #DWTSIrl pic.twitter.com/q2pxNgGOdK

— RTE One (@RTEOne) January 21, 2018
As is often the case, entertainment value and high scores were mutually exclusive - step forward Bernard O'Shea and Marty Morrissey.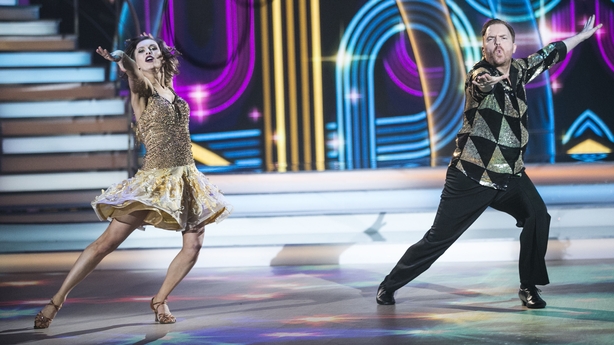 Having received the lowest score in the show's history, a '2', last week, 2fm's O'Shea was tasked with performing a Salsa with partner Valeria Milova to - irony alert - He's the Greatest Dancer.
But, in a "like doing the Leaving Cert" performance to gladden the hearts of dad dancers everywhere, O'Shea received a score of 17, did wonders for his burgeoning fanbase and completed a lift which suggested he could have more talent than he has given himself credit for.
She's up! Well done @boshea5 & Valeria! #DWTSIrl pic.twitter.com/Z8wBT3fmQO

— RTE One (@RTEOne) January 21, 2018
He had no need to dwell on that '2', either, because Marty Morrissey received two of them this week for his Cha Cha Cha with Ksenia Zsikhotska to James Brown's I Feel Good. He didn't - and neither did the judges, who placed him bottom of the board with eight points.
"It's like going to a party and having one glass of shandy - it's not a party, Marty!" chided Brian Redmond.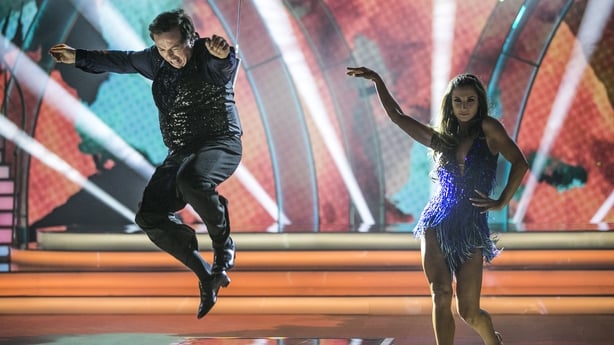 Online, however, Marty Partygoers were delighted that their 'Sunday in every week' was safely through - and hoping he can wear that cape when he's back in the day job...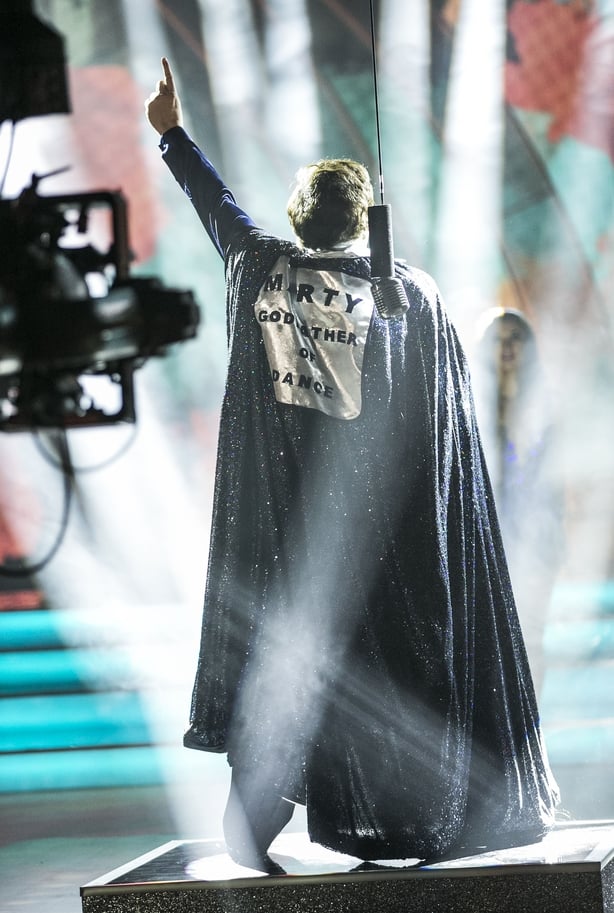 Roll on Sunday, 6:30pm, RTÉ One.