The Los Angeles Coroner's Office has ruled that singer Tom Petty died from an accidental drug overdose, and not a cardiac arrest as was first reported at the time of his death in October 2017.
In its final analysis, the Coroner's Office said Petty had been taking a number of medications and using Fentanyl patches.
Fentanyl is one of the most powerful opioids which is used in surgery and for post-operative relief.
Prince's death in April 2016 was attributed to an accidental overdose of Fentanyl pills.
Petty, 66, had been dealing with various health issues - including a broken hip, emphysema and knee problems - and had just returned from a lengthy tour with his band, the Heartbreakers.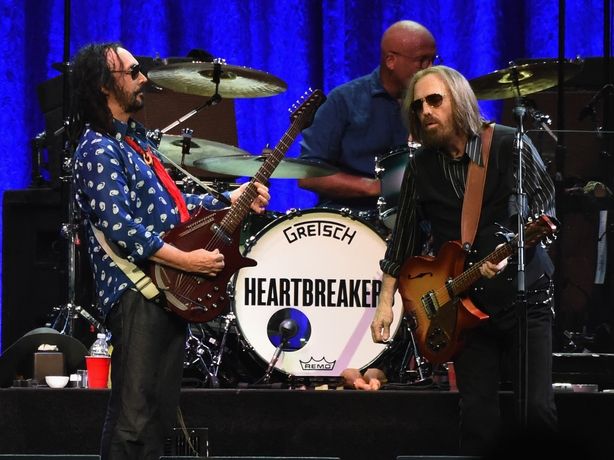 Petty's wife Dana and daughter Adria issued a statement following their meeting with the Coroner's Office, in which they provided details about the singer's death, and said that they hoped his tragic passing may prevent other accidental overdoses.
"Tom's body suffered from many serious ailments including emphysema, knee problems and most significantly a fractured hip," the Petty family wrote.
"Despite this painful injury he insisted on keeping his commitment to his fans and he toured for 53 dates with a fractured hip and, as he did, it worsened to a more serious injury.
"On the day he died he was informed his hip had graduated to a full on break and it is our feeling that the pain was simply unbearable and was the cause for his over use of medication."
"We knew before the report was shared with us that he was prescribed various pain medications for a multitude of issues including Fentanyl patches and we feel confident that this was, as the Coroner found, an unfortunate accident," they continued.
"As a family we recognise this report may spark a further discussion on the opioid crisis and we feel that it is a healthy and necessary discussion and we hope in some way this report can save lives.
"Many people who overdose begin with a legitimate injury or simply do not understand the potency and deadly nature of these medications."
The Petty family thanked people for their "love and support" and appealed for privacy.