Doireann Garrihy, who is known for her uncanny impressions of well-known Irish personalities, has admitted that it's getting "scarier and scarier" to do them.
The Snapchat star has just launched her new sketch show The Doireann Project on the RTÉ Player and has debuted a host of new impressions as well as reviving some firm favourites including Today presenters Maura Derrane and Dáithí Ó Sé, Irish actress Saoirse Ronan and Dr Eva Orsmond.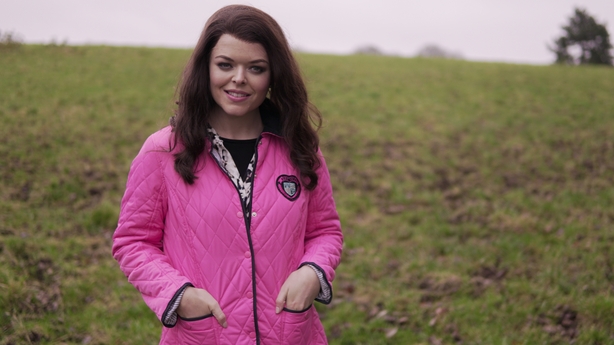 The comedy sketch show also contains some original characters including super-intense MMA fighter Ciara 'Carnage' O'Brien and the forever-complaining School Gate Mum.
Speaking to RTÉ Entertainment, Garrihy says that doing impressions of well-known people are getting "scarier" as she's afraid of disappointing her fans.
"With the impressions, because I've done them for a while and I do them well it's getting scarier and scarier to do them because I don't want people to watch and go 'Oh no she's not very good at that one'. It's scary, but it's exciting!", she said.
Watch our full interview with Doireann Garrihy below.
We need your consent to load this rte-player contentWe use rte-player to manage extra content that can set cookies on your device and collect data about your activity. Please review their details and accept them to load the content.Manage Preferences
When asked if she needed to practice her impressions much before going in front of the camera, she said: "It's different with each one. It sounds cocky, but sometimes I'll just try an impression of someone and I almost scare myself with how much I sound like them. I don't mean that in a cocky way, it just happens!
"With others it takes me a while, because with some people it's all about their voice and then for others it's all about their mannerisms and the way they hold themselves when they talk. So you do need to study some of them and get their tics right."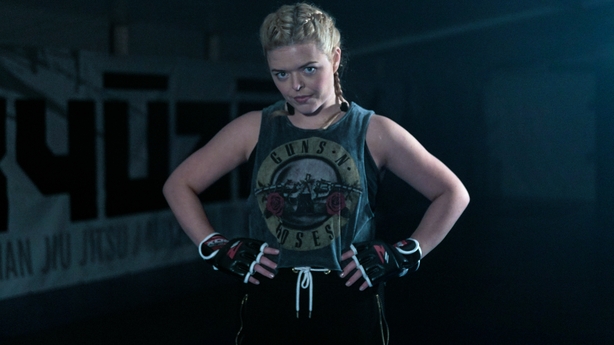 Garrihy revealed that she was "very nervous" to see people's reaction to the show, but said that she was confident in the work put in by herself and script collaborator Fiona Looney, 
"I'm going to be very nervous, but good nerves",she said. "I think it was all there in the writing, Fiona was absolutely brilliant and I was happy with my delivery of it so unless it's been edited drastically wrong, but I really don't think that it has because Jonathan who directed it and is editing it is absolutely brilliant."
Watch The Doireann Project exclusively on the RTÉ Player here.
She needn't have worried about the reaction, as The Doireann Project trended on Twitter after it debuted online, with viewers saying it was "hilarious" and "priceless".
The show was featured on the RTÉ Player's Most Popular list for the week. Garrihy previously told us she has "caught the comedy bug" since filming the show so fingers crossed for more episodes very soon.
Just watched The Doireann Project on The Player 👌fave character is the school mam 😂 @DoireannGarrihy well done love!

— Caroline Foran (@CarolineForan) January 16, 2018
I cannot tell you how much I enjoyed The Doireann Project. These faces give me life. 👐

(I wanted to say good luck in the lift in work earlier @DoireannGarrihy but was scarlet) pic.twitter.com/ST2kzuTu0i

— Jess Kelly 👩🏻‍💻 (@jesskellynt) January 16, 2018
LOVED the #DoireannProject @DoireannGarrihy your impression of @daithi_ose is priceless 😄😉😊 Looking forward to the next one @RTEplayer

— Sarah Surgenor (@ssurgenor) January 17, 2018
Just watched the #DoireannProject was 10/10 hilarious!!

— Hannah Sharkey (@HannahS73) January 17, 2018
Congratulations @DoireannGarrihy on #DoireannProject very good I really enjoyed watching it hope there is more to come I'd recommend everyone to watch it brilliant

— Michelle (@michelleava30) January 17, 2018
@DoireannGarrihy I absolutely howled laughing at #DoireannProject really hope it gets an entire series 💜💛

— Susan Clarke (@pinkpollysue) January 16, 2018
Love @DoireannGarrihy so much! The Doireann Project was even better than I expected 😂she needs to make a series #TheDoireannProject

— Sophie Fleming (@SophFl1) January 16, 2018
#doireannproject Loved it...especially the school mom and saoirse. Can't wait for more

— edel o'sullivan (@kekt56) January 16, 2018
Laughing my way through the #DoireannProject Great way to beat the January blues @DoireannGarrihy pic.twitter.com/uogCHQ6gHE

— Marian O'Sullivan (@marianosullivan) January 18, 2018
So glad to see @DoireannGarrihy talent being recognised and her being given her own show!! #DoireannProject pic.twitter.com/CoKo0zXwCp

— TheMakeupChair 💋 (@SineadyCady) January 17, 2018
.