Social media star Doireann Garrihy says that she has caught the comedy bug with her new sketch show The Doireann Project which has debuted exclusively on the RTÉ Player.
Garrihy, who is famed for her uncanny impressions of well-know Irish bloggers and personalities on Snapchat, has collaborated with writer Fiona Looney on the sketch show, which she admits was was "scary, definitely" as she is so used to working independently.
The influencer originally came to fame in November 2016 after uploading impressions of online personalities such as Pippa O'Connor, So Sue Me and Marissa Carter on her social channels, on the same day of Donald Trump's shock victory in the US presidential election.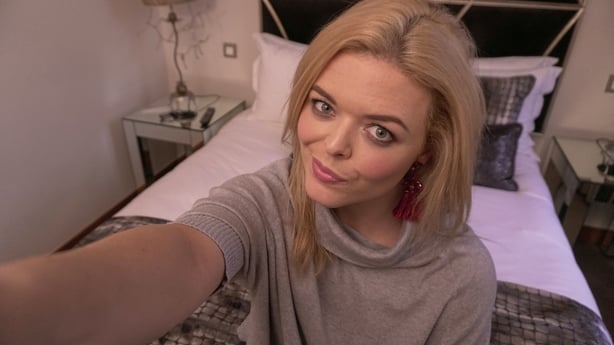 Her spot-on impressions have taken off in a big way since then, and now Garrihy has expanded her repertoire to include some original characters.
In an interview with RTÉ Entertainment, she said: "They're very much people we all meet on a day to day basis. I'll let you in on one of them, it's the forever complaining mother at the school gate. The Irish mammy who always has a problem with the teacher, or the cost of the school tour or whatever. It's characters you meet on a day to day basis but it's heightened the way I do it."
Garrihy said that writing the script for The Doireann Project along with Looney was "very scary" as she usually just improvises her impressions.
"With the stuff I've done online, I never actually sit down and write a script. I'll just dedicate maybe three hours [to filming], I just do it, I just turn the camera on and see what happens. Sometimes I get it in one take, sometimes I get it in 18 takes.
"So it was very scary to sit down and go 'Ok, how am I going to write a script?' But Fiona is absolutely brilliant and her experience and her expertise were second to none."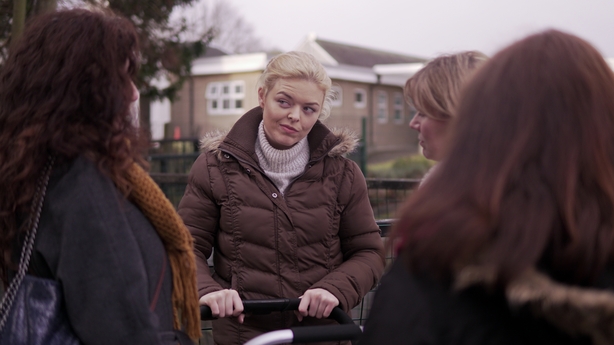 Garrihy studied drama and theatre studies in Trinity College and gave acting "a whack for six months" but "couldn't hack" the "soul-destroying" process of auditioning. After branching out into radio, TV and social media, the comic star says her career has now "come full circle" with her new show.
"I'm doing what I initially wanted to do but in such a roundabout way", she said. "It didn't occur to me until the first day when I was on set and I was going 'Oh my God this is actually happening, this is The Doireann Project, it's so weird'.
"I think I've definitely been bitten by the [comedy] bug", she agreed, saying that she'd like to do more on-screen work. "I mean it depends on the reaction. If people like it, then definitely but if not I might need to pack it in!
""Hopefully not!", she added with a laugh.
We need your consent to load this Facebook contentWe use Facebook to manage extra content that can set cookies on your device and collect data about your activity. Please review their details and accept them to load the content.Manage Preferences
Watch The Doireann Project exclusively on the RTÉ Player here.