It was all about girl power on Dancing with the Stars on Sunday as the six ladies took to the dancefloor to show off their fierce moves.
Last week we saw the five male celebrities perform with their professional glamorous dancing partners, and on Sunday it was the turn of the ladies.
Judge Brian already admitted that the standard of this year's competition exceeds the first series, and now he has gone on to say that the new batch of female competitors are a force to be reckoned with - and he's not alone in thinking that.
New hesitation from @Briantredmond the girls have the edge! #DWTSIrl

— DWTS Ireland (@DWTSIRL) January 14, 2018
The women are streets ahead #differentclass 💃🏼 #DWTSIrl

— Evanne Ní Chuilinn (@EvanneNiC) January 14, 2018
Bloomin' Marvellous
Former Rose of Tralee contestant and All-Ireland winning camogie captain, Anna Geary, scored an impressive mark of 21 points with her professional partner, Kai Widdrington. 
Judge Lorraine gave Anna and Kai high praise for their tango to David Bowie's Rebel Rebel, saying: "You have the perfect left arm and the perfect connection with each other.
"It was excellent. There is always room for improvement, but it's impressive for week one."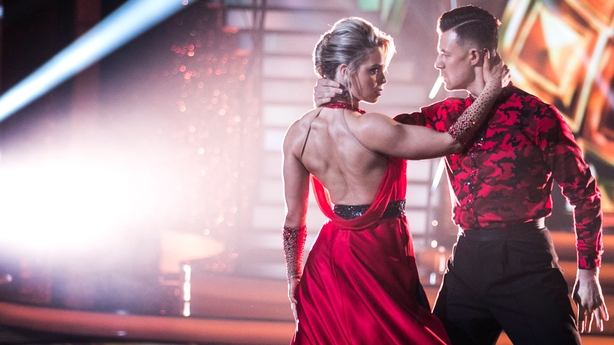 Darren Bennett also complimented the top salsa, adding: "You have the attitude of a competitor and possibly a champion". 
21 points! The highest score of the competition so far for @AnnaGCork & @Kaiwidd!! DWTSIrl pic.twitter.com/ukDSM28Dcj

— RTE One (@RTEOne) January 14, 2018
They earned a total of 21 points.
Model Student
Model Alannah Beirne was thrown into the competition at the last minute as fellow model Aoife Walsh injured her toe. But you'd never know she hadn't been rehearsing from the very beginning.
Alannah and her partner Vitali Kozmin danced a Waltz to the beautiful Moon River by Andrea Ross- and the performance was simply stunning.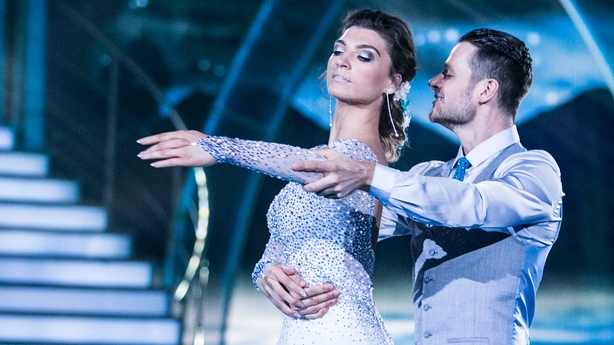 Darren thought Alannah's performance was "elegant and sophisticated" and said it was hard to believe she had two weeks' less training than the others. 
Brian snoozed off slightly at the long intro but commended the pair saying, "90 per cent of that was straight from the ballroom technique book".
The couple landed a terrific score of 20 points.
What Woman (Don't) Want
Broadcaster and author Maia Dunphy received the lowest score of the night. She said she  wasn't exaggerating when she revealed she has "absolutely no experience dancing" and hoped she would be a "natural".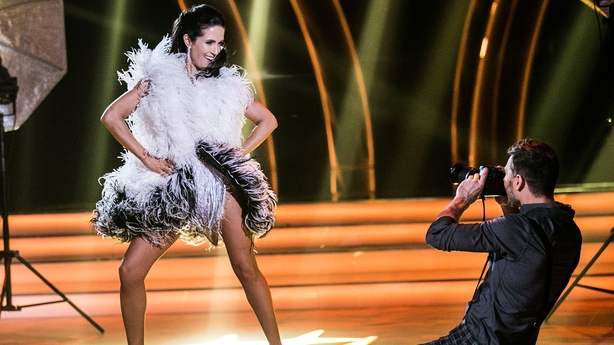 Brian said Maia has the "perfect dancing physique," while Lorraine thought her Cha cha to Don't be so hard on Yourself by Jess Glynne was challenging.
And cue a HUGE sigh of relief 😊 #DWTSIrl https://t.co/QzhaZqvzCd

— Johnny Vegas (@JohnnyVegasReal) January 14, 2018
The judges awarded the pair a disappointing score of 13 points, but we think it was a little unfair.
Judges a bit tough on @MaiaDunphy 😠
Thought @NorahCasey was great and really acted it exceptionally well for a non-actress #DWTSIrl 💃🕺

— Tomás O'Leary 🕺 (@TravoltaOLeary) January 14, 2018
Boss Lady
Norah Casey & Curtis Pritchard delivered an elegant and sophisticated Foxtrot to Nora by Tara O'Grady. Following her performance the Dragons' Den star admitted she knows she's not the best dancer but she's having fun. And isn't that what matters most?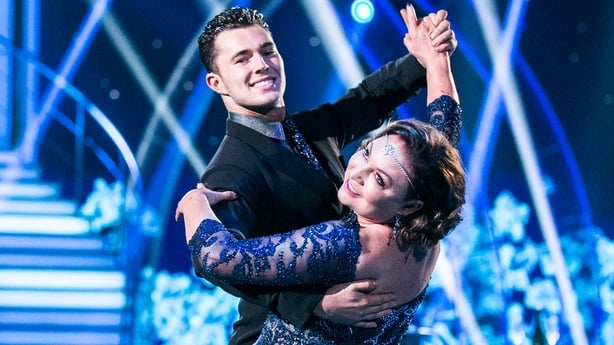 Loraine applauded the entrepreneur for her emotional routine which she said was "tastefully done" along with complimenting her beautiful footwork.
Darren thought the routine was "soft, sweet and endearing" and credited the businesswoman for her "beautiful, neat footwork", adding "If you give us a performance like that every week, I'm in".
Norah scored a total of 15 points from the judges.
@NorahCasey the girls are on fire!!! Norah, you were beautiful. Smiling from ear to ear #DWTSIrl

— Kathryn Thomas (@gokathrynthomas) January 14, 2018
Fighting Spirit
Erin McGregor came out in fighting form and managed to overcome her stage fright. She said she "performed tonight for all the mam's out there" and admitted she was "living the dream".
Darren liked her "fun and flirty" salsa to Instruction by Jax Jones feat. Demi Lovato, and said her and Ryan McShane "are going to set this competition on fire!".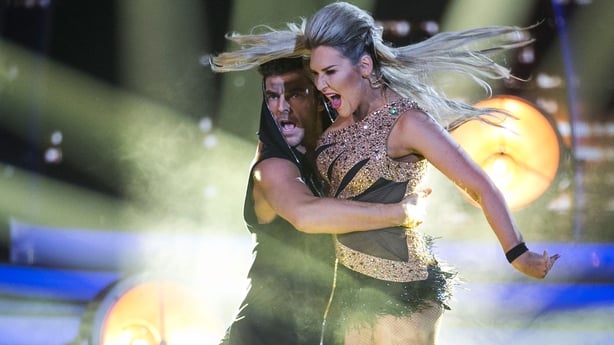 Brian said there were some issues with hip rotation and at times her chin stuck out. But he praised the presentation and energy of the routine.
A well-deserved total of 23 points, which rocketed the dancing duo to the top of the leaderboard.
Everybody Stand-up
Last but by no means least was Deirdre O'Kane & John Nolan dancing the jive to Mayhem by Imelda May.
The award-winning actor and comedian was terrified of how quick the routine was but she couldn't have looked more confident.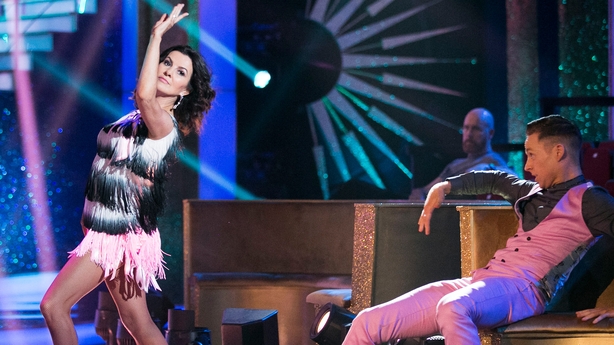 No stranger to the spot light Deirdre received great praise from the judges with Darren commenting "the boys set a high bench mark last week but the girls have come out tonight and smashed .... your routine has had mayhem, madness and some great jive moves."
Brian said "Deirdre, you have great legs and I mean that in a dance sense... this was a really pacy routine and I thought you timed all the leg actions really well throughout.
"Keep the legs out, keep them moving and you'll keep me happy". 
The male celebs closed the show on a high with a fun and energetic routine to Rock this Party.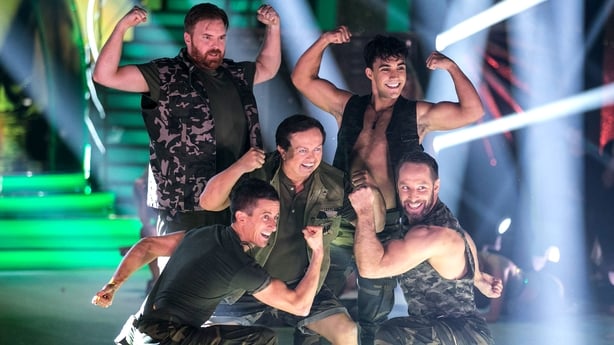 Next week will see the all 11 celebrities take to the dancefloor as they prepare for the first elimination of the new series. 
You can catch Dancing with the Stars on Sunday from 6.30pm on RTÉ One.