Liam Neeson was presented with the Presidential Distinguished Service Award in Dublin on Friday by President Michael D Higgins to honour his contribution to Ireland and his humanitarian work.
President Higgins bestowed the honour on Neeson in Aras an Uachtarain, and described the Ballymena native as "a splendid Irish man abroad" and a "worthy recipient" of the award.
"We started the awards in 2012 to give recognition to the contribution of Irish people living abroad who have made a distinguished contribution, not just to Ireland, but to humanity in general. And indeed, that is the case in the case of Liam Neeson", President Higgins said.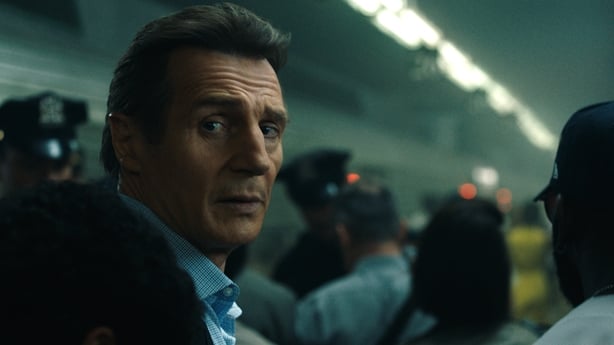 He added, "It is defined by care, compassion, a shared culture and heritage, a common sense of responsibility, a consciousness of our historic experience and also the importance of Ireland contributing dynamically to a future that would be humane and more compassionate and just.
"Liam Neeson qualifies by all of this criteria."
The citation for Neeson's award reads: "As an extremely gifted and internationally renowned film actor, Liam Neeson has helped to raise Ireland's profile and awareness of Ireland and Irish artists around the world, especially in the United States where he is based."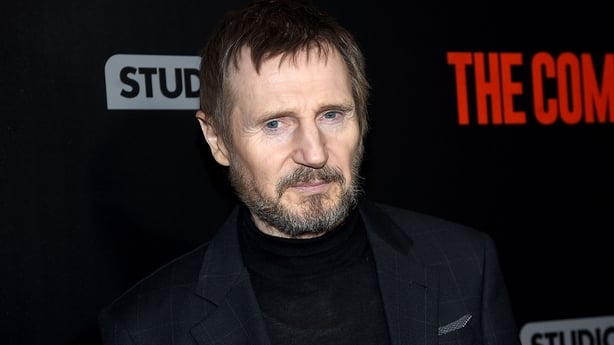 The Schindler's List and Taken star appeared emotional as he accepted the award, and told of his fear of public speaking ahead of receiving the honour.
"My fear, and it's a genuine fear, is public speaking. Everyone says 'oh, you're an actor, you should be good at that.' It's just not true," Neeson said.
Neeson said he was ""very humbled" to be honoured by President Higgins and that he would continue to "fly the flag for Irish arts" and to continue his work as a goodwill ambassador with UNICEF.
Neeson is among the guests on this week's Late Late Show, which airs on RTÉ One on Friday night at 9.35pm.