It's a busy night on the box with Tommy Tiernan, The Goldbergs, Miriam Margolyes and more back with either new or returning shows.
Pick of the day
The Tommy Tiernan Show, 9.35pm, RTÉ One
One of the more original chat shows, it'll be interesting to see if host Tommy Tiernan can carry on from where he impressively left off last year.
The format remains the same: stand-up host, three surprise guest slots he knows nothing about, a sketch and a music performance, all filmed in front of a live studio audience.
According to Tiernan, the element of surprise is everything. He says: "Doing it front of a live audience is the key for me, it all seems like good unpredictable fun."
Here's an old trailer, but you'll get the gist:
New or Returning Shows
Miriam's Big American Adventure, 9.00pm, BBC One
In this brand new documentary series the inimitable Miriam Margolyes embarks on an epic road trip through the heartlands of Middle America, bringing with her that unique mix of charm, cheek and curiosity.
First stop: the divided city of Chicago. Culture shocks on several levels guaranteed.
Kirstie and Phil's Love it or List It, 8.00pm, Channel 4
Channel 4 perennials Phil Spencer and Kirstie Allsopp are back for a third run of this particular show as they compete to convince homeowners to either sell their home or refurbish.
Tom Kerridge's Lose Weight for Good, 8.00pm, BBC Two
Michelin-star chef Tom Kerridge recruits and mentors a group of struggling dieters to prove they can lose weight for good by following his simple but delicious low-calorie recipes.
That's followed at 8.30pm by the return of Trust Me, I'm a Doctor. Are the Beeb trying top tell us something?
Gypsie Brides US, 9.00pm, TLC
Cearla is supposed to be marrying her fiancé Sam, but she's in a love triangle with her cousin Kyle. Angie plans a birthday party just to a husband for her daughter Jewel.
This show makes Donald Trump look diplomatic. Take a look at this clip of a previous show:
Say Yes to the Dress UK, 10.00pm, TLC
Royal Family fan Jessica seeks the perfectly regal gown for her big day. We can only wish her well . . .
A Stitch in Time, 8.30pm, BBC Four
Amber Butchart (what an unfortunate surname!) explores the lives of historical figures through the clothes they wore. Neat idea, eh?
Ending tonight
Rick Stein's Road to Mexico, 9.00pm, BBC Two
The genial Rick Stein's journey begins to draw to a close as he heads east from Oaxaca to the Yucatan Peninsula - a place once frequented by real pirates of the Caribbean.
Here, where the Europeans first landed over five hundred years ago, the locals feast on the hottest chilli of them all, the habanero, and give slow food a new meaning as they bury and cook their Pibil dishes below ground on hot rocks.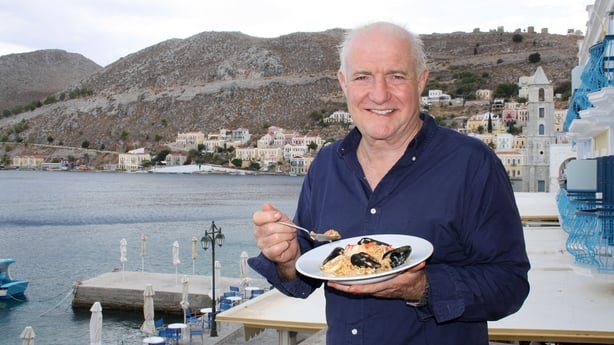 New to Download
Marvel's Agents of SHIELD: Seasons 1-4, Sky Box Sets
There's not a hint of spandex or a superhero suit, but this show's a hoot.
Combat and espionage expert Grant Ward (Brett Dalton), pilot and martial artist Melinda May (Ming-Na Wen), engineer Leo Fitz (Iain De Caestecker), genius bio-chemist Jemma Simmons (Elizabeth Henstridge) and computer hacker Skye (Chloe Bennet) join Phil Coulson (Clark Gregg) on a mission to investigate super-human individuals and unusual events across the globe.
As a bonus, both seasons of the underrated Marvel's Agent Carter - starring Hayley Atwell in the lead role – is also available from today.
Don't Miss
The Goldbergs, 8.00pm, E4
Back for a fifth season, the loudest US sitcom in history - these characters make Scandal seem like it's set in a library- returns with a double bill as Beverly and Murray help Erica move into her college dormitory.
Now that Lainey has gone to college, Adam tries to find the perfect girlfriend for Barry, even pretending to build one, as in the film Weird Science.
In the later episode, Adam must tackle a school project on the Second World War and decides to make a film featuring his grandfather.