In Tuesday's episode of Fair City, the feud between Oakley and Miriam is set to escalate even further.
In the previous episode, the group were taken aback after learning from Miriam that Oakley was the father of the child she lost to cot death.
Miriam was satisfied she had won another battle against him, and Oakley resolved to up the ante against her.
In tonight's episode, Miriam opens up about her baby to Hannah, but Hannah feels like she's still hiding something.
Later, Miriam reveals her scars from self-harming to the group. Hannah observes that Miriam is becoming increasingly vulnerable and wants to help her.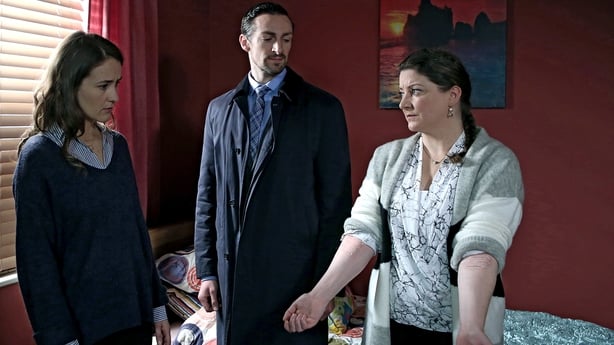 Hannah offers her Miriam a cheque to go get help and the battle between Oakley and Miriam intensifies.
Watch these scenes on Fair City on RTÉ One at 8pm, Tuesday, January 2.
Catch up on the what else is coming up on Fair City here, and the must-see moments from your favourite soaps here.