Molly's Game star Jessica Chastain has said she was shocked by the lack of redheads on her first visit to Ireland.
The 2018 Golden Globe nominee told The Irish Independent that when she was going to school in California as child, she was in the minority with her red hair and fair skin.
Chastain heard that she would find many more redheads in Ireland but was disappointed when she finally made the trip.  
"When I went there first, I was expecting to see like a sea of redheads, and there weren't half as many as I'd hoped," she recalled. 
"I went to Dublin thinking I was going to feel at home, and I was still a minority!"
Chastain is, once again, in one of the most exclusive of clubs as a nominee for next month's Golden Globe Awards in Beverly Hills. She is shortlisted in the Best Actress in a Motion Picture - Drama category for her performance in crime-drama Molly's Game.
The film, which is released in Irish cinemas on January 1, marks the directorial of The West Wing and The Social Network writer Aaron Sorkin.
We need your consent to load this YouTube contentWe use YouTube to manage extra content that can set cookies on your device and collect data about your activity. Please review their details and accept them to load the content.Manage Preferences
It is based on the best-selling memoir Molly's Game: From Hollywood's Elite to Wall Street's Billionaire Boys Club, My High-Stakes Adventure in the World of Underground Poker by Molly Bloom.
Molly's Game tells the story of how Bloom decided to take a year off before law school to become a waitress in Los Angeles and ended up running the most exclusive high-stakes underground poker game in the world - until FBI agents showed up.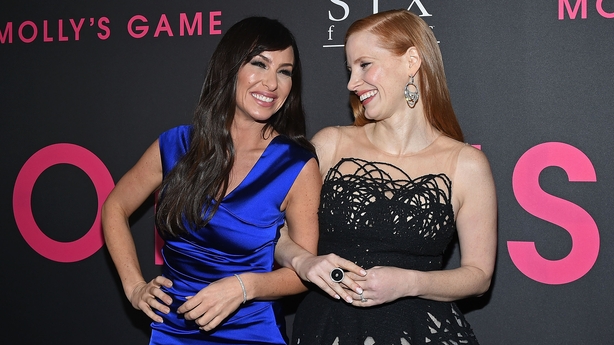 "She comes from a world of competitive sports," Chastain said of the real-life Bloom. "It's instilled in her from a very young age that you're either a winner or a loser - her father rammed that into her. So for her, the whole poker thing is about venturing into a new world where she really has no power, and succeeding."
"Politics, Wall Street, Hollywood, they are all areas where men make up the rules, and run the show," Chastain continued. "So in this film we see how blatant the misogyny is, but it's the same in many areas of our society.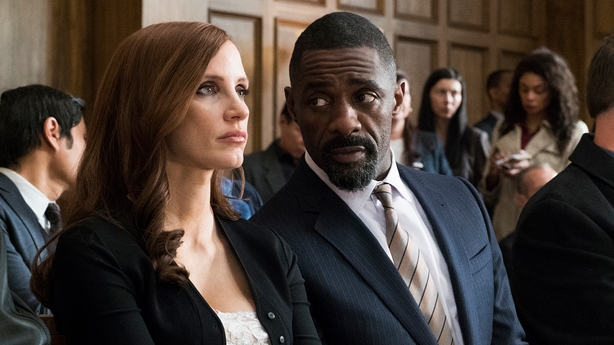 "Aaron is a political film-maker, and this film is so full of gender politics. Everyone keeps telling me how current it is. Wow, the timing of it, it's incredible, but in reality, this film could have come out five years ago and it still would have been timely. It's always been relevant, and it really deals with patriarchy." 
The Golden Globe Awards take place on Sunday, January 7 2018. Chastain was a Golden Globe winner in 2013 for Zero Dark Thirty and has also been nominated for her performances in Miss Sloane, A Most Violent Year and The Help.