Here are our Festive Top 50 TV highlights so you can have yourself a Merry Telly Christmas. Dates covered are Monday December 18-Friday December 29: the 12 Days of Christmas TV.
Monday December 18
Mary Berry's Christmas Party, 8.30pm, BBC One
In a one-off television treat, Mary Berry opens her kitchen to some of TV's best-loved faces as they join her in cooking delicious party dishes especially for her Christmas party.
Paidí Ó Sé - Rí an Pharoiste, 8.00pm, TG4
The life of the football legend is explored through the words of neighbours and friends in the Dingle Gaeltacht. The film, originally broadcast in 2O13, brings us the essential traits of this highly-gifted defender who died suddenly in 2012, aged 57. O Sé's League and Championship career with the Kerry senior team endured for an incredible fifteen seasons from 1974 to 1988.
Tuesday December 19
Christmas Then & Now, 8.30pm, RTÉ One
Sinead Kennedy raids the RTÉ Christmas archive. So relive Imelda May's appearance on the Late Late Toy show, John B Keane's reminiscences on his Christmas childhood in Kerry and actor Des Keogh discovering a 200-year-old festive tradition in North County Dublin.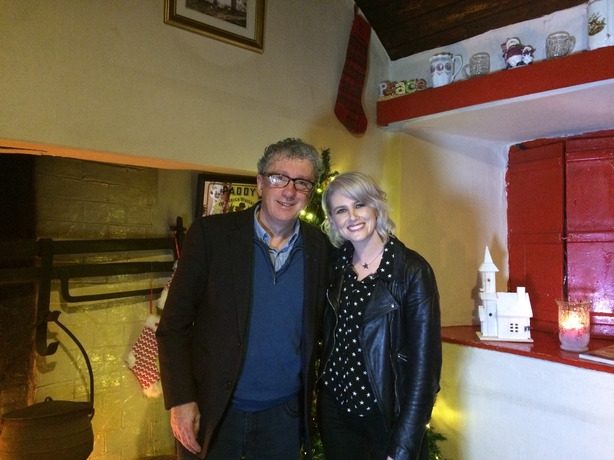 The Big Picture - Homeless, 9.35pm, RTÉ One
Sobering documentary made in the light of the ever-worsening homelessness situation in this country. According to the Peter McVerry Trust, there were 8,374 people dealing with the lack of a proper home in September last. 46.5 per cent of people in homelessness are aged 24 or younger. There are, moreover, 183, 312 vacant dwellings in the state.
Wednesday December 20
Baz and Nancy's Holy Show, 9.35pm, RTÉ One
With Nancy's 75th birthday fast approaching, her only son Baz is determined to get her a gift that will truly impress her: Baz wants to present her with a chance to see the Pope. In Rome.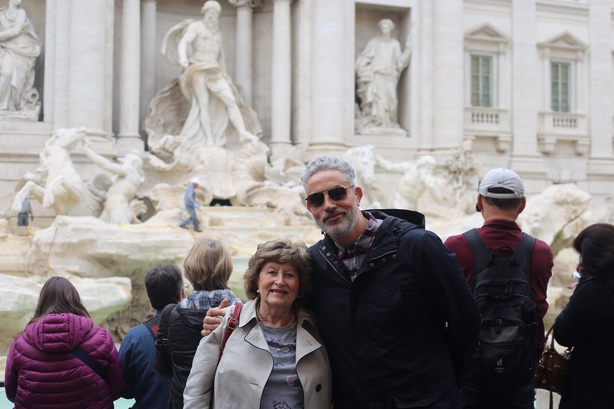 Judi Dench: My Passion for Trees, 8.00pm, BBC One
Oscar-winning Dame Judi Dench has a profound love for trees and this programme, filmed over the course of a year, tracks the changing seasons in Surrey, the most-wooded county in Britain, a county dear to Judi. The actress has been fascinated with trees since she was a child and shared her passion with her late husband, actor Michael Williams.
Thursday December 21
Fairytale of New York, 9.30pm, RTÉ One
This documentary looks back at the making of Fairytale of New York, now one of the most popular Christmas songs, in the company of Shane MacGowan who reminisces about the writing of the song over the course of two years.
The Undateables at Christmas, 9.00pm, Channel 4
Some familiar faces share their extra special plans with loved ones for the festive season - from releasing a Christmas single, to delivering the seasonal post on time.
Joanna & Jennifer: Absolutely Champers, 9.00pm, BBC Two
Joanna Lumley and Jennifer Saunders' Patsy Stone and Edina Monsoon are reuniting, and heading to explore the beautiful Champagne region of North Eastern France to learn all about how their favourite tipple is made.
The Galaxy Britain Built: Droids, Darth Vader And Lightsabers, 10.00pm, BBC Four
Star Wars super-fan David Whiteley celebrates the unsung British heroes behind the original 1970s Star Wars film. The first BBC documentary about Star Wars for 20 years includes previously unheard stories from the people who made one of the most successful movies.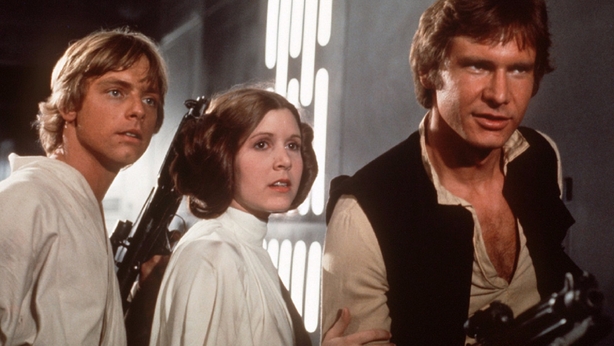 Fíorscéal, 11.00pm, TG 4
Serious weather-related natural disasters including droughts, wildfires, flooding, typhoons and hurricanes are on an alarming increase as well as an unusual amount of seismic upheaval in the form of earthquakes, as explored in another quality instalment in TG4's flagship global documentary series.
Friday December 22
Have I Got 2017 News For You, 9.00pm, BBC One
It's the annual compilation of the popular news quiz that looks back at the big news of 2017. Team captains Paul Merton and Ian Hislop are joined by a variety of guest hosts and panelists.
TOTP4 Christmas, 7.30pm, BBC Four
Doing exactly as the title suggests, this is a celebratory Christmas compilation, with Mark Radcliffe guiding viewers down memory lane with staple Christmas TOTPs facts and performances.
Saturday December 23
The World's Best Christmas Lights: From Liverpool to Bethlehem, 8.00pm, Channel 4
This one-off Christmas special follows four unlikely lads and a lass from Liverpool, as they head to Manger Square to decorate Bethlehem in time for Christmas.
Making David Attenborough's Micro Monsters, 8.00pm, Sky Atlantic
David Attenborough, takes us inside the lives of arthropods, the spiders, scorpions, and insects that make up more than 80% of the animal kingdom. Examining three continents and using camera technology that can magnify an ant to the size of a lion, the natural historian shows the conflicts, courtships, and communities of this micro world.
Sunday December 24
Gogglebox 2017, 9.00pm, Channel 4
Britain's favourite opinionated TV viewers share their sharp, insightful, passionate and sometimes emotional critiques of the year's biggest and best shows, including Strictly Come Dancing, The Crystal Maze, and Doctor Foster.
Angela's Christmas, 6.20pm, RTÉ One
Ruth Negga and Lucy O'Connell star in this animated film based on Frank McCourt's only children's book inspired by a story his mother Angela told him as a child. McCourt won the Pulitzer Prize for his best-selling memoir, Angela's Ashes.
Pat Shortt's Music from d'Telly: Christmas Special, 6.55pm, RTÉ One
Pat Shortt has been busy rummaging through the RTÉ Archive to share his very own festive favourites from over five decades of RTÉ music production.
Ratburger, 6.00pm, Sky One
Here's one for all the family: David Walliams and Sheridan Smith star in a brilliant adaptation of Walliams's wickedly funny children's book of the same name.
Making Attenborough's Galapagos, 7.00pm, Sky Atlantic
Two hours more of Attenborough, who fetches in from the elements surely the most bracing, cleansing and purgative kind of documentary for those who have ingested far too much food and drink on Christmas Eve. Tonight, he is in the Galapagos – where else, he has a season ticket, we believe. See tons more of the man's remarkable output, starting at 8am on Christmas Day on the same channel. Eh, bracing.
Carols from the Castle, 9.15pm, RTÉ One
Mary Kennedy hosts a special evening of festive music, old and new, from the magnificently decked halls of Dublin Castle. Amongst others, the RTÉ Concert Orchestra is joined by legendary folk singer, Ralph McTell.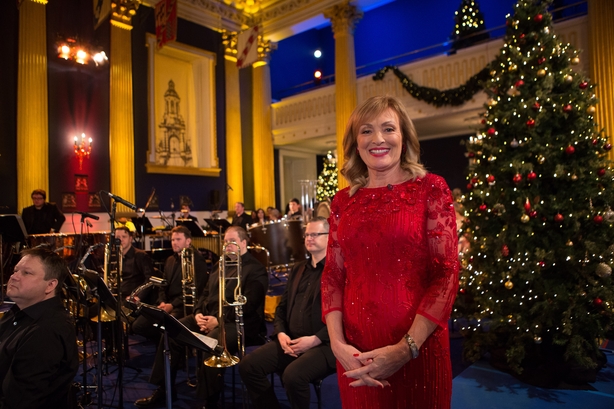 Mary, Mel and Sue's Big Christmas Thank You, 7.00pm, BBC One
Mary Berry, Mel & Sue are back together to visit a community centre in the Rhondda Valley in Wales, with a very special Christmas party and a whole bunch of fabulous surprises.
Michael McIntyre's Big Christmas Show, 8.30pm, BBC One
Recorded at a packed Theatre Royal Drury Lane in London's West End, McIntyre's guests include Seal and comedy virtuoso Bill Bailey, as well as unmissable new stand-up material from the man himself.
Bridget & Eamon Christmas Special, 9.45pm, RTÉ2
Bridget works out that with the widow's pension and life assurance Eamon would be worth more dead than alive. So she fakes his death but Eamon can't resist going to his own wake.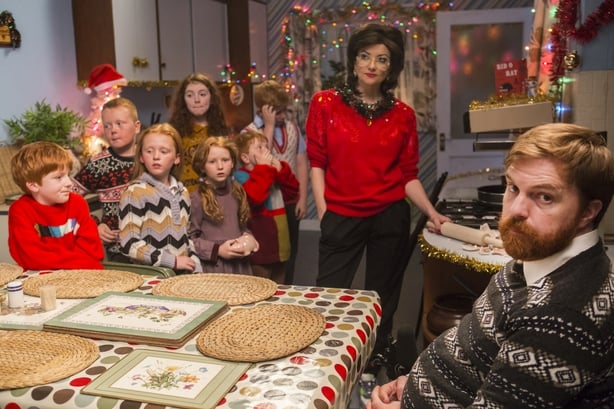 Monday December 25
Mrs Brown's Boys Christmas Special, 9.00pm, RTÉ One/10.00pm, BBC One
Mayhem in the Brown household again this year as Grandad thinks the house is haunted, Cathy's got a new internet date and Rory is undergoing plastic surgery. Agnes has been given a special Christmas tree from Buster Brady to cheer her up - what could possibly go wrong?
Doctor Who Christmas Special, 5.30pm, BBC One
The magical final chapter of the Twelfth Doctor's journey sees the Time Lord team up with his former self, the first ever Doctor (David Bradley) and a returning Bill Potts (Pearl Mackie), for one last adventure.
An Béal Bocht, 5.25pm, TG4
An animated adaptation of Flann O'Brien's acclaimed 1941 novel - a biting satire on the Gaeltacht autobiographies of the time and widely regarded as one of the greatest Irish-language novels of the 20th century.
300 Years of French & Saunders, 10.35pm, BBC One
Dawn French and Jennifer Saunders are back together with a special 30th anniversary clip show that's bursting with brand new material, greatest hits, hilarious rarities, and even some never-before-seen footage.
Tom Jones & Beverley Knight's Gospel Christmas, 9.00pm, BBC Two
Gospel Christmas will come from the heart of Cardiff this festive period, celebrating a special evening of music and Christmas cheer with Tom Jones and Beverley Knight.
Strictly Come Dancing Christmas Special, 6.30pm, BBC One
On the go since 2004, this yuletide special has become part of the Christmas fabric for many telly viewers. The 2017 lineup includes Colin Jackson, Jeremy Vine, Judy Murray, Katie Derham, Kimberley Walsh and Robbie Savage.
Call The Midwife, 7.40pm, BBC One
Snow causes major disruption across Poplar as the roads become blocked and pipes freeze. The milk float struggles to make its deliveries and Trixie's holiday with Christopher is cancelled due to the weather.
The Great Christmas Bakeoff, 7.40pm, Channel 4
Eight merry bakers from Bake Off past join Sandi Toksvig and Noel Fielding as they do battle in festive-themed challenges. It's up to judges Paul Hollywood and Prue Leith to decide who wins the festive title.
All Ireland Day – The Hurling Final, 8.05pm, RTÉ 2
Another chance to see this thrilling and fast-paced documentary recalling this year's crowning encounter. Former All-Ireland winning Minor with Tipperary, Fergal Horgan is made for refereeing on the big stage. Fergal, a postman by day, is tasked with delivering a huge performance as Galway go toe-to-toe with Waterford. Meanwhile, 12- year-old Joshua Ryan from Galway walks out on the hallowed turf with one of his heroes. Joshua's father Eanna won two All-Irelands for Galway alongside his boyhood friend, the late Tony Keady.
Alan Carr's Christmas Chatty Man, 10.00pm, Channel 4
Alan is joined on the sofa by Noel Gallagher, Christian Slater, John Bishop, Lorraine Kelly and Rob Beckett - hosts of Wedding Day Winners - and Gogglebox stars Giles and Mary.
Tuesday December 26
The Nathan Carter Christmas Special, 9.20pm, RTÉ One
Nathan Carter who is joined by a host of special guests, including Spice Girl Mel C and American singer Curtis Stigers, Una Healy, the children from St Patrick's Junior Choir, talented Canadian siblings The Fitzgeralds, and his younger brother Jake Carter.
U2 at Abbey Road, 11.10pm, RTÉ One/9.00pm Tue Dec 19, BBC One
U2 perform some of their biggest hits, alongside brand new tracks from their forthcoming album, Songs of Experience, as well as chatting about their lives to date at the legendary Abbey Road Studios. Presented by Cat Deeley.
British Sitcoms: 60 years of Laughing at Ourselves, 11.30pm, BBC 4
Documentary celebrating the British sitcom and taking a look at the social and political context from which our favourite sitcoms grew, from The Likely Lads to I'm Alan Partridge. Narrated by Rebecca Front, with commentary from Steve Coogan, Richard Curtis, Beryl Vertue, James Corden, Jack Dee and writers Dick Clement and Ian La Frenais. See also the Partridge documentary on BBC two at 9.00pm on December 27, as the infuriating Norfolk prat returns to screens next year.
Little Women, 8.00pm, BBC One
It's Christmas, 1861 and the March sisters - Meg, Jo, Beth and Amy - prepare for a Christmas without presents or their father, a Union army chaplain who is away at war. The sisters strike up a friendship with their charming new neighbour Laurie, and his tutor John Brooke.
The Miniaturist, 9.00pm, BBC One
In 1686, eighteen-year-old Nella Oortman begins a new life in Amsterdam as the wife of wealthy merchant, Johannes Brandt. But she quickly realises that nothing is as it seems in the Brandt household.
Reindeer Family & Me, 8.00pm, BBC Two
This Christmas wildlife cameraman Gordon Buchanan is travelling to the frozen north, deep inside the Arctic Circle, to meet the ancient Sami people and the animals they hold so close: reindeer.
Big Fat Quiz of the Year, 9pm, Channel 4
Jimmy Carr tests a panel of A-list celebrities including Richard Ayoade, Noel Fielding, David Mitchell, Big Narstie, Katherine Ryan and Roisin Conaty to see how closely they've been paying attention to the last year.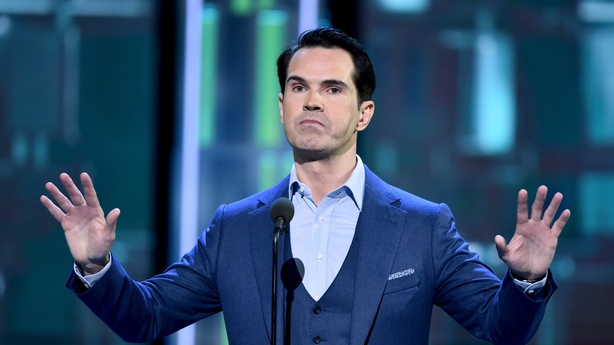 Wednesday December 27
Miranda Does Christmas, 9.00pm, Channel 4
Miranda Hart goes carol singing with a very special guest singer, hits the streets to spread Christmas joy among shoppers, rewarding some good deeds, and bringing romance to two singletons.
Alan Partridge: Why, When, Where, How And Whom?, 9.00pm, BBC Two
To celebrate Alan's return to the BBC in 2018, this retrospective documentary will look back at his journey from broadcaster caricature to the award-winning study of complexity and pathos that he has become.
Thursday December 28
Ireland's Fittest Family- All Star Coaches, 6.30pm, RTÉ One
Presented by Mairead Ronan, Ireland's Fittest Family- All Star Coaches, sees Donncha O' Callaghan, Davy Fitzgerald, Derval O' Rourke and Anna Geary as viewers have never seen them before.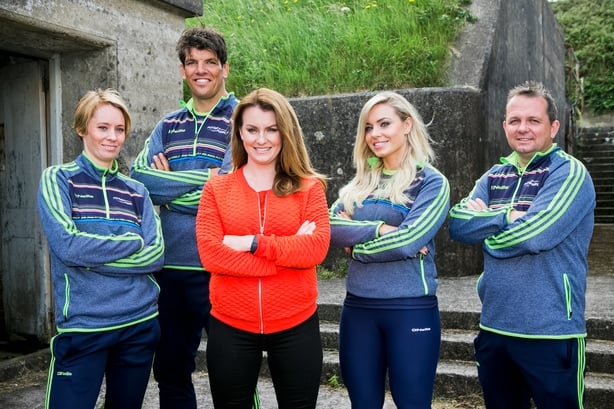 Aprés Match of the Day, 9.00pm, RTÉ2
Travel back in time to meet Brendan O'Reilly, Malcom Leadbetter, Larry Joyce and many more with this compilation from Barry Murphy, Risteárd Cooper and Gary Cooke.
Attenborough and the Empire of the Ants, 9.30pm, BBC Two
Yep, more dizzy travels from the intrepid natural historian - nay, force of nature - in this hour-long special where he looks for ants in vast network of tunnels and chambers in the Swiss Jura Mountains. Will make you want to climb the Sugarloaf and look for caverns and stuff after being inside people's houses for so long.
Friday December 29
The Late Late Show Dubliners Tribute - 30 Years On, 9.30pm, RTÉ One
Ryan Tubridy introduces another chance to see a show that went down in television history - The Late Late Show's tribute to The Dubliners featuring contributions from Christy Moore, U2, and The Pogues.
Tim Vine Travels Through Time Christmas Special, 7.30pm, BBC One
Master of the pun Tim Vine journeys back in time to Tudor England in a quest to find a silver lion and bring Christmas to Henry VIII's court.
Vic & Bob's Big Night Out, 7.30pm, BBC Two
Shot in a studio in front of a live audience, this high-octane half hour features songs, sketches and silliness in buckets from Vic Reeves and Bob Mortimer. Guests include Matt Lucas, Mel Gibson and Idris Elba.
Black Mirror, Netflix
Charlie Brooker's anthology series returns to tap into our collective unease with the modern world. The opening show, Arkangel, is a story about a mother and daughter, told over the course of several years as the daughter grows up.