One Direction: This Is Us and Super Size Me director Morgan Spurlock has said he is "part of the problem" in Hollywood, admitting to sexual misconduct during his career, including settling a sexual harassment case against him with a former female employee.
In a Twitter post titled I am Part of the Problem, Spurlock detailed instances over the course of his career that mean he is "not some innocent bystander."
"As I sit around watching hero after hero, man after man, fall at the realization of their past indiscretions, I don't sit by and wonder 'who will be next?' I wonder, 'when will they come for me?'," Spurlock wrote.
"You see, I've come to understand after months of these revelations, that I am not some innocent bystander, I am also a part of the problem.
"I'm sure I'm not alone in this thought, but I can't blindly act as though I didn't somehow play a part in this, and if I'm going truly represent myself as someone who has built a career on finding the truth, then it's time for me to be truthful as well. I am part of the problem."
I am Part of the Problem

Read: https://t.co/MfRAtm3fcv

— Morgan Spurlock (@MorganSpurlock) December 14, 2017
Speaking about a sexual harassment case he settled "around 8 years ago" he said, "It wasn't a "gropy feely harassment. It was verbal, and it was just as bad."
"When she decided to quit, she came to me and said if I didn't pay her a settlement, she would tell everyone. Being who I was, it was the last thing I wanted, so of course, I paid. I paid for peace of mind. I paid for her silence and cooperation. Most of all, I paid so I could remain who I was," he said.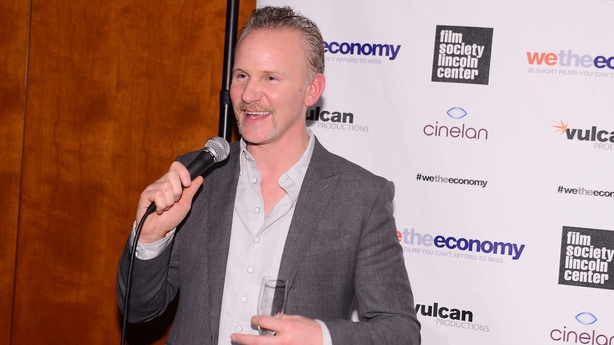 In the lengthy post, Spurlock also spoke about a time when he was accused of rape while he was in college, infidelities in his romantic relationships, and abuse he suffered as a boy and teenager.
Addressing his decision to write the open letter, Spurlock said he hopes he can be "part of the solution".
"By recognizing and openly admitting what I've done to further this terrible situation, I hope to empower the change within myself. We should all find the courage to admit we're at fault," he wrote.
"More than anything, I'm hopeful that I can start to rebuild the trust and the respect of those I love most. I'm not sure I deserve it, but I will work every day to earn it back.
"I will do better. I will be better. I believe we all can."