Popstar Robbie Williams has revealed that Cameron Diaz urged him to reunite with his now wife, Ayda Field, after the couple had split.
The Angels singer admitted he had split up with Ayda Field while he was on a night out with the Diaz, who told him she did not think their relationship was over.
Williams told ITV's Lorraine: "I was out one evening and I was just with - name dropping, watch your feet - Drew Barrymore and Cameron Diaz, and I was talking about this girl I had just split up with.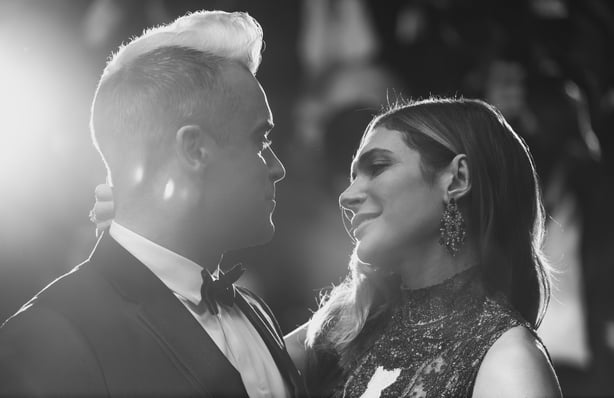 "It was one of those sliding door moments where Cameron said 'It sounds as though it's not over' and in that moment something clicked, something changed and instantly I was like 'yeah, I should go and marry her'.
"I didn't say that out loud because that would have been really weird, but then I got in a car and went to see Ayda, knocked on the door and that was the moment I committed myself to her and she to me."

Williams and Field have been married since 2010 and are parents to daughter Theodora and son Charlton.