Star Wars: The Last Jedi director Rian Johnson has raved about the experience of shooting some of the latest instalment of the franchise in Ireland, saying the memories will last a lifetime.
As with the last Star Wars movie, 2015's The Force Awakens, scenes from this film were shot on Skellig Michael off the rugged coast of Kerry. 
Speaking to RTÉ Entertainment's Harry Guerin, the American filmmaker said that jobs like this don't come around very often.
"There were many levels on which I was pinching myself during the making of this movie", Johnson said at the London junket for the film on Tuesday (December 12).
"Beyond just the Star Wars of it all, I've been a fan since I was a kid and it means a lot to me, but just getting to work with this group of people, this group of actors, Mark [Hamill} and Carrie [Fisher] but also the young cast who are some of the best young actors working today.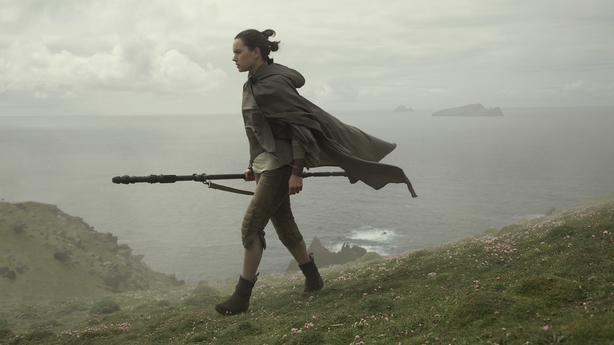 "Or the crew, whether it was our costume people, set builders, in Ireland the local crew we worked with worked miracles building sets cantilevered out over 700 foot cliffs! It was just, professionally I don't know if I'll ever have an experience that will quite live up to it again."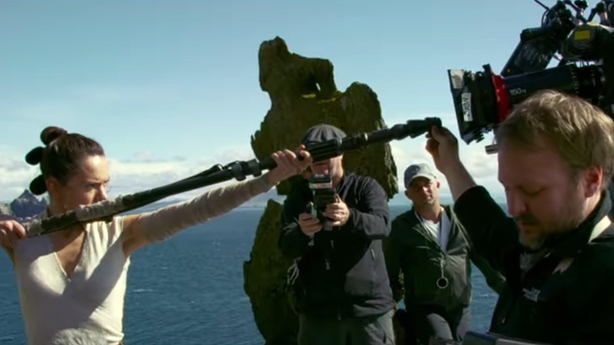 On a personal level, the director relished the opportunity to return to Ireland as he had just visited once before during a trip to Dublin when he was in his twenties.
Johnson has fond memories of his time both scouting for locations and shooting in Ireland.
"The memories of the scenery and the towns and the people there will stick with me for the rest of my life. And then when we went there with the crew to film, it was late in the shoot so our whole crew knew each other very well and we spent the majority of our time in Dingle and the people just welcomed us with open arms", he said.
"Some of my favourite memories of the entire shoot were the times we were in Dingle. We had so much fun."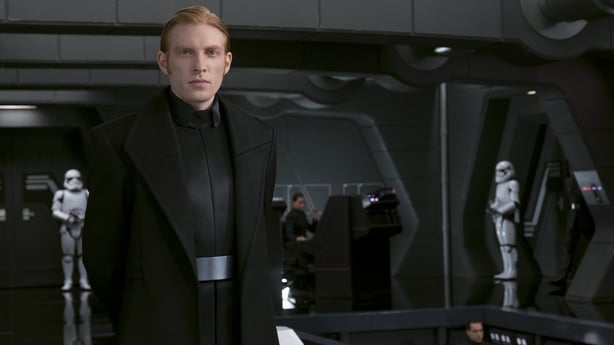 The other Irish star in The Last Jedi, aside from the scenery, is of course our very own Domhnall Gleeson.
Gleeson, who first played General Hux in The Force Awakens, has a bigger role in this instalment, and also a chance to flex his comedic muscles.
Johnson said it was a deliberate decision to have a bit of fun with Hux's character.
"When I saw him in The Force Awakens I thought he was so good and I immediately saw the comedic potential of the part and especially because I knew in this movie we were going to have more of Snoke (Andy Serkis) who is a real serious heavy and Kylo (Adam Driver) was going to play a really big part in it.
"I knew that if we just had another heavy bad guy it would just feel monotonous so I thought it could be really interesting, and I thought Domhnall would play it really well, to have a little bit of fun with the Hux character. I think he's such a good actor that he still maintains the menace of the character."
"That kind of workplace politics of him and Kylo I find really fun", he added.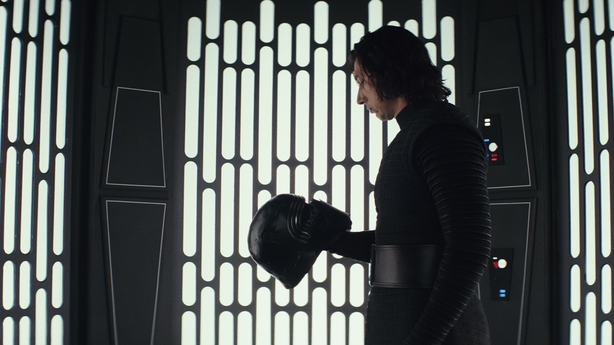 "I sense a spin-off movie", RTÉ Entertainment's Guerin suggested. 
"I can see it!" Johnson agreed with a laugh.
Read Harry Guerin's review of Star Wars: The Last Jedi here.
We need your consent to load this YouTube contentWe use YouTube to manage extra content that can set cookies on your device and collect data about your activity. Please review their details and accept them to load the content.Manage Preferences