Paul McCartney has said that writing songs with his fellow Beatle John Lennon back in the 1960s was `quite competitiive.'
"If I wrote something he'd try and better it and then I'd try and better that, so it's a good system," he told the radio station Triple J in Australia, where he is currently touring for the first time in 24 years.
"It means you're going up a staircase and each time you're trying to make it better, so if that works it can make the song very good… and in our case memorable.
"That was the trick because we couldn't put it down, we couldn't put it on a recording like today, you just had to remember it. So that was a good restriction too, it meant if you forgot it, too bad.
"So, it had to have a hook and nearly always, even if you forgot it in the evening, you'd go out for a drink and say, 'what was that bloody song'. You'd wake up in the morning an go 'oh yeah, I remember!' It would just come back."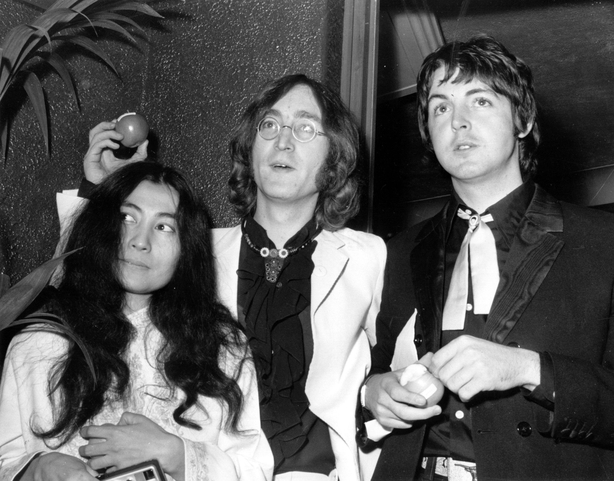 McCartney also talked about collaborating with Kanye West, drawing a metaphor of noodles and spaghetti.
"I was sitting around with Kanye for a couple of days and I didn't think we'd written a song, 'cause I was just playing around, noodling.
"I was expecting for an idea to come out there and then, but his way of working is he takes all these little noodles away and he makes spaghetti.
"He'll play with it and curate it and do this with it and get somebody else to do another bit. So, it was months later when I got a track in the post and it was FourFiveSeconds and I listened to it and it's Rihanna singing.
"I thought 'This is great, I love her singing it' but I had to ring up and say 'Am I on this?', you know. Yeah, they said 'You wrote all the guitar parts and that inspired us'. I said 'Okay, great thanks'.
We need your consent to load this YouTube contentWe use YouTube to manage extra content that can set cookies on your device and collect data about your activity. Please review their details and accept them to load the content.Manage Preferences