Bryan Singer has been fired as director of the Freddie Mercury biopic Bohemian Rhapsody after he failed to return to the film's set after the Thanksgiving break.
Film studio 20th Century Fox confirmed the news to The Hollywood Reporter in a statement which read: "Bryan Singer is no longer the director of Bohemian Rhapsody."
Production on the film, which had been shooting in London with actor Rami Malek in the leading role of Queen front-man Freddie Mercury, was shut down on December 1 due to Singer's absence from the set.
The producers initially said filming was being suspended because of the director's "unexpected unavailability" but now Singer's contract has been terminated.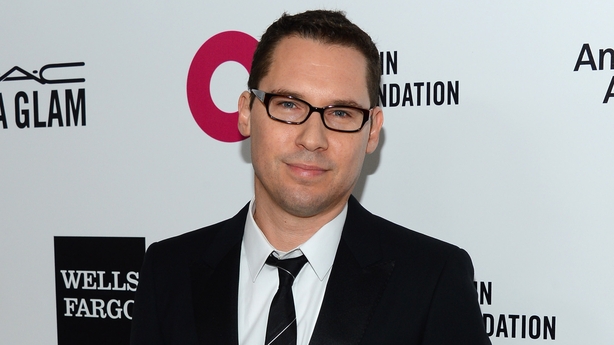 In response, Singer denied that he had behaved unprofessionally and claimed that the studio would not let him deal with the an illness of one of his parents that subsequently affected his health.
In a statement, the director said: "Bohemian Rhapsody is a passion project of mine. With fewer than three weeks to shoot remaining, I asked Fox for some time off so I could return to the U.S. to deal with pressing health matters concerning one of my parents.
"This was a very taxing experience, which ultimately took a serious toll on my own health. Unfortunately, the studio was unwilling to accommodate me and terminated my services. This was not my decision and it was beyond my control." 
Singer added that reports that his exit from the film was fuelled by clashes with leading star Rami Malek are untrue.
☆ Rami Malek Looks Just Like Freddie Mercury in First Photo From Queen Movie… https://t.co/9lYKH4JVZs #queen https://t.co/XCY3AY0fkJ pic.twitter.com/0bAwxosOjj

— QUEEN NewsFlash (@wwry_jp) September 23, 2017
"Rumors that my unexpected departure from the film was sparked by a dispute I had with Rami Malek are not true," he said. "While, at times, we did have creative differences on set, Rami and I successfully put those differences behind us and continued to work on the film together until just prior to Thanksgiving."
"I wanted nothing more than to be able to finish this project and help honor the legacy of Freddie Mercury and Queen, but Fox would not permit me to do so because I needed to temporarily put my health, and the health of my loved ones, first", he added.
A new director for Bohemian Rhapsody is expected to be named in the coming days.
The film is scheduled to be released in US cinemas on Christmas Day, 2018.